These cake-like perfect pumpkin bars, topped with fluffy cream cheese frosting are moist, flavorful, and sure to become a seasonal favorite.
This post contains affiliate links. If you click on an affiliate link and purchase something, I may receive a small commission, at NO additional cost to you.
Is it too early for pumpkin?  I say no.  I love pumpkin season and all that it brings, especially here in New England.  It's the season where you can't help but notice all of the brilliant colored leaves and the woodsy scent of the crisp air.  It is the season for plaid flannel, chunky sweaters, and watching football on the weekends.  Yes, pumpkin season is almost here.
Of all of the pumpkin foods out there, these perfect pumpkin bars are my family's favorite.  Moist and flavorful cake with fluffy cream cheese frosting, these bars are a taste of autumn.
These pumpkin bars are so easy to make and are a tasty treat.   This recipe is a slightly adapted version of Paula Deen's recipe.
Preheat the oven to 350 degrees.
Ingredients for pumpkin bars:
4 eggs or 1 cup egg beaters
1 2/3 cup sugar
1/2 cup vegetable oil
1/2 cup applesauce
1 can of pumpkin
2 cups flour
2 teaspoons baking powder
2 teaspoons cinnamon
1 teaspoon salt
1 teaspoon baking soda
Before you begin making the bars, set out the cream cheese and butter so they are at room temperature when you are ready to make the frosting.
With an electric mixer, combine eggs (or 1 cup egg beaters), cup sugar, oil, 1/2 cup applesauce, and pumpkin.  Mix well.
In a separate bowl, combine flour, baking powder, cinnamon, salt, and baking soda.
Next, add dry ingredients to wet ingredients to make cake batter.
Then, pour the batter into a greased 9 by 13 inch rectangular dish.
Bake for 30 minutes at 350 degrees, or until the center is completely cooked.
The mouthwatering aroma will begin to fill your home.
While the pumpkin bars are baking, make the cream cheese frosting.  It is so easy to make, with only four ingredients.
Ingredients for cream cheese frosting:
1 block of softened cream cheese
1 stick of softened butter
2 cups of confectioner's sugar
1 teaspoon pure vanilla
With an electric mixer, combine softened cream cheese, softened butter, confectioner's sugar, and vanilla until light and fluffy.
Wait until the cake is completely cool before frosting and cutting into bars. Try to be patient…it's so worth it!
These perfect pumpkin bars taste like fall.
As pumpkin season approaches, I hope you give these flavorful, cake-like bars a try!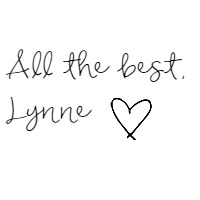 If you would like to save this post for later, pin it here!