These removable tile stickers from SnazzyDecal are a stylish, simple, and affordable solution to updating tile in your home.  
I received product from SnazzyDecal used in this post for a special rate, however all opinions my own. This post contains affiliate links at no extra cost to you.
Back in the spring, I had started a refresh of my first floor bathroom. I had posted my inspiration and plan as part of the One Room Challenge. Unfortunately, life stepped in and my plans had come to a halt. You see, a close family member has Alzheimer's Disease. I have become her primary care giver and the precious time we spend together is a blessing. Therefore, my bathroom project has remained untouched, until recently.
With the help of my family, I have been able to paint the walls, add some bead board wallpaper along with new trim, and paint the cabinet. It is definitely an improvement, but still looks dated with the pink floor…until now.
That is where these amazing floor stickers from SnazzyDecal come in! These floors stickers are a beautiful, simple, and affordable solution to updating tile in your home. They are waterproof, scratch resistant, removable, and so easy to install. When I contacted the shop owner, Pauline, I found her to be prompt and so helpful. With 196 different items in her shop, there is something for every style. If you don't find a pattern you like, you can contact her and she will customize a pattern for you. I chose this pattern and Pauline was able to make it a little more gray for me.  When it arrived, it was exactly what I had wanted!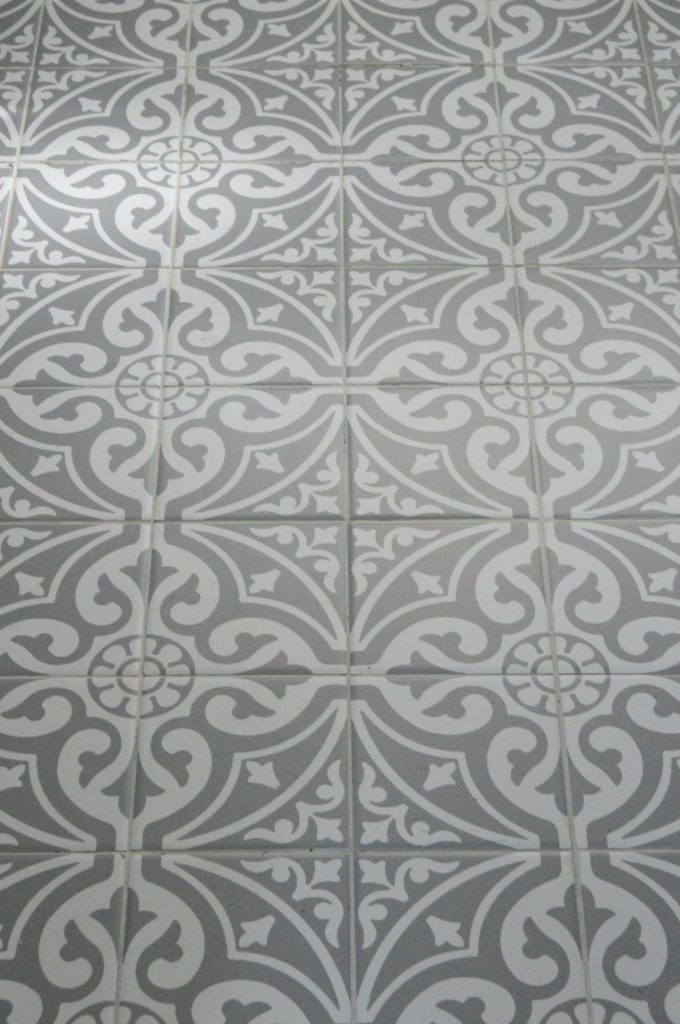 Supplies:
Process:
I began by cleaning the floor really well. I repaired the cracked tile and then used Polyblend Grout Renew to renew the grout before I began.
Before applying the floor stickers, I watched this video from SnazzyDecal that shows just how simple it is!
To apply the floor stickers, just fold back the backing paper about one inch.  Line up the sticker on the tile so that it is straight.  Using a ruler or straight edge, smooth it down as you go.  I began by laying the whole tiles first, being mindful of the pattern.  It went really quick.  My daughter, Elisabeth, and I took turns laying the whole tiles.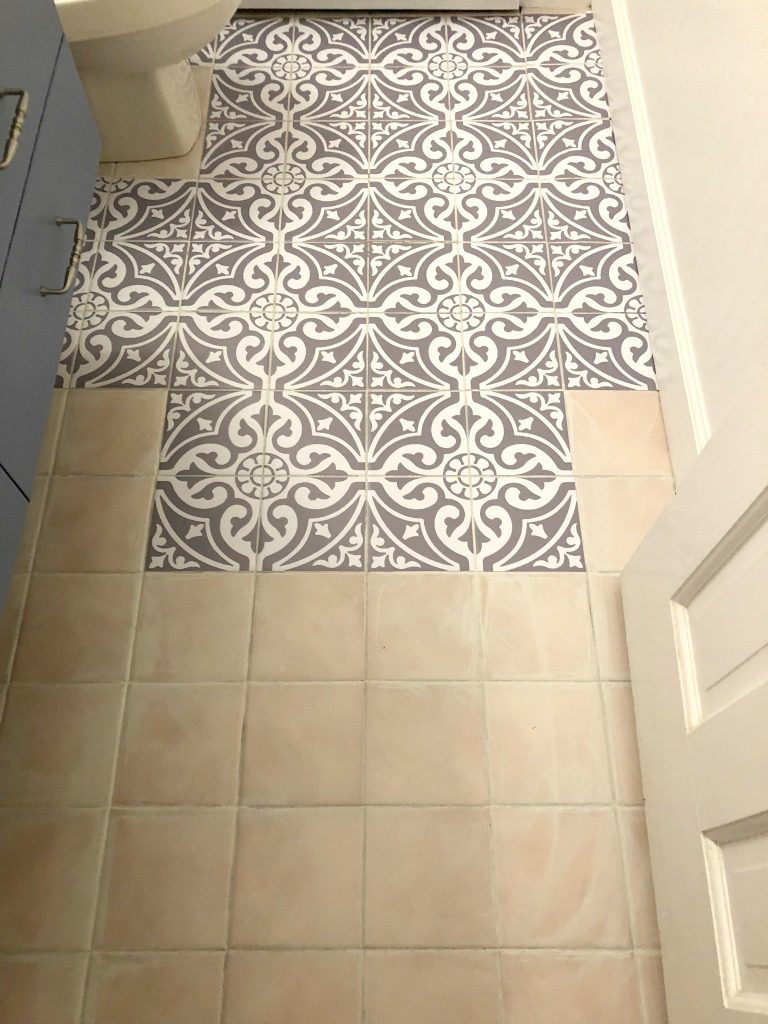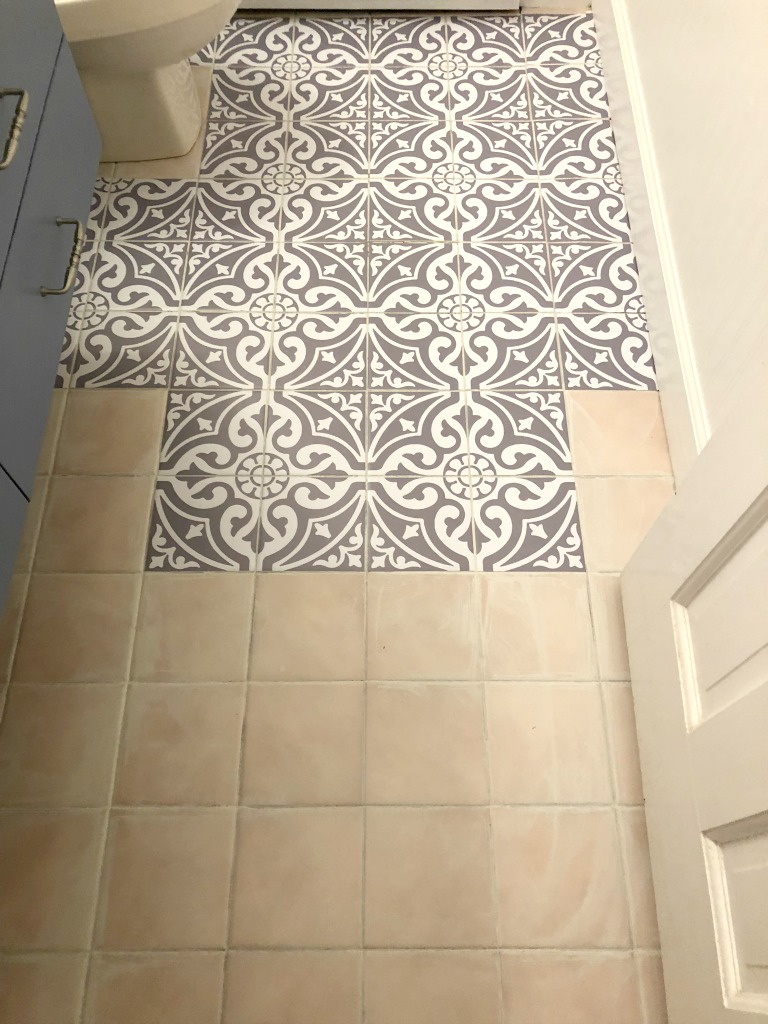 For the awkward areas, I made a template for the tile stickers by tracing one of the backing papers with a pencil. Then, using a pair of scissors, just cut to fit.  Another good option for straight cuts was to trace the tile square with a pencil, and then use an X-Acto knife to cut to fit.  
Within a couple of hours, this transformation was complete!
These pretty peel and stick tile stickers are a game changer.  I love the look of these tiles and it was so easy to achieve, without the mess of painting or the cost of replacing.  It would also be a perfect option for renters, who want to customize their space, since they are easily removable. 
I will soon be sharing all about bead board wallpaper and a great option for updating the counter top. In the meantime, head on over to Pauline's Etsy Shop  SnazzyDecal to check out the wide variety of options she offers!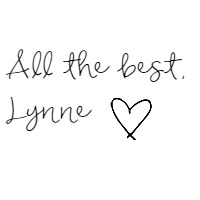 If you want to save this post for later, please pin it here!