How to Install Bead board Wallpaper in the Bathroom
Add classic character to your home with this easy tutorial for installing bead board wallpaper.
Hi Friends!  I hope you have had a great week!  We just got back from a wonderful family vacation and are getting ready to head back to school. It is amazing how quickly this summer has gone by!
One of my favorite projects of the summer was refreshing our first floor bathroom. This room was one that needed an update, but it was never in the budget.  With just a little time, effort, and use of some clever products, we were able to transform this room, while staying within our means.
Here's a look at bathroom right after I began its update.
And now…
Long gone are the pink walls and the dark floor; a lighter, more modern yet classic vibe has taken its place. The walls received a coat of Sherwin Williams paint in the color, Passive, while floor tile stickers from SnazzyDecal updated the flooring easily and affordably. You can read all about the flooring here.
I have always loved the look of bead board and how it adds charm and character to a room. I decided to give bead board wallpaper a try. It imitates the look of bead board, yet is very inexpensive and easy to install. This product can be painted to match your decor.
I began by removing the tile baseboard and sanding the wall to smooth it as much as possible.  Next, I measured to decide how high I wanted the bead board on the wall.  Once I had all of my measurements, I was ready to wallpaper.
I want to begin by letting you know that I am not an expert at wallpapering, by any means. Prior to this project, I had only wallpapered once, many years ago.  I did make a video to help any other beginners out there.  (This is my first video…I am learning!) If I can do it, you can too!
For this project, the materials I used were:
pre-pasted bead board wallpaper
level
tape measure
paint roller with new roller cover
utility knife
large tub of water
folding table
towel
sponge
Cut your wallpaper piece to your desired length and roll the wallpaper inside out.  Next, wet the wallpaper by dunking it in the water.  Unroll the paper and use the roller to spread the paste evenly. Let the wet paper sit flat on the table for about five minutes.
Hang your wallpaper, being careful to match up the seams.  Wipe it with a sponge to get any bubbles or bumps out.
When it is completely dry, add your molding.  Caulk any seams and then paint.
I used Sherwin Williams ProClassics semi-gloss paint in Extra White for the trim and beadboard.
I love the timeless look of the bead board…and you would never know it is wallpaper!
What are some of your favorite ways to add character to your home?  Have you given wallpaper a try?  I would love to hear your thoughts!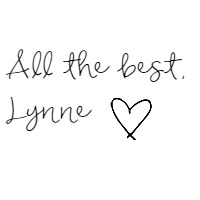 Here is the tutorial video:
If you would like to save this post for later, pin it here!