Fabulous Five Ingredient Raspberry Bars
Hello friends!  I hope you are enjoying this spring.  Sadly, I have been out of touch lately.  My mom recently suffered an injury that is requiring her to rehab in a local nursing home.  Upon my first visit, I have been impressed by the considerate and skilled individuals who are caring for my mother.  I was thinking that I would like to do something to show my appreciation for these hard-working nurses.  After all, shouldn't everyday be Nurses' Appreciation Day?
I decided that I am going to bake something for these amazing ladies and gentlemen.  As I was going through my recipes, trying to decide what to bring, I found the recipe for these five-ingredient raspberry crumble bars.  My dear friend , Traci, shared this easy and delicious recipe with me.  These delightful bars are light and buttery, with a sweet, pleasing flavor.
You can also add a cup of chopped nuts to the topping to add more flavor and texture.  Since I will be baking for a group of  people I don't know well, I have chosen to omit adding any nuts.
Preheat oven to 350 degrees.  Begin with 2 sticks of butter (softened), flour, sugar, an egg, and a jar of seedless raspberry jam.
Combine the first four ingredients and mix on low until crumbly.
Press this mixture into a greased 9 inch by 13 inch baking dish.  Reserve about 1 1/2 cups of the mixture for a crumb topping.
Spread about 9-12 ounces of the raspberry jam on the the crust.  Crumble reserved topping over the jam and press lightly.
Bake at 350 degrees for 30-40 minutes.  Cut when cool.
Other variations could include  blueberry, strawberry, or blackberry jam…oh…the possibilities!
What are some of your favorite treats to make for others?  How do you like to show your appreciation?  I would love to hear your thoughts.
Wishing you a great week!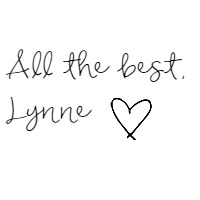 Five-Ingredient Raspberry Crumble Bars
Author:
Prep time:
Cook time:
Total time:
Light, buttery, and sweet, these five-ingredient bars take just a few minutes to assemble. I hope you enjoy these fruity treats!
Ingredients
2 sticks unsalted butter (softened)
2 1/4 cups of flour
1 cup of granulated sugar
1 egg
1 jar (9-12 ounces) raspberry jam
Optional: 1 cup chopped nuts
Instructions
Combine the first four ingredients until crumbly. Reserve 1 1/2 cups for topping. Press the rest into a prepared 13 x 9 inch baking dish. Spread with 1 jar of seedless raspberry jam. Crumble reserved topping over jam and press lightly. If you would like, add one cup chopped nuts. Bake at 350 degrees for 30-40 minutes. Cut when cool. Enjoy!
If you want to save this post for later, you can pin it here: