Beginner's Guide To Making and Canning Blueberry Jam
Full of plump berries, this sweet, flavorful blueberry jam is a summer treat.
This post contains affiliate links.  As always, all opinions are my own.
Don't we all love to receive gifts?
Gifts can come in many different forms.
A few weeks back, I gave a friend a jar of strawberry jam, and she gave me a huge compliment.  Her sweet girl has a sweet tooth, and she ate the entire jar of jam!  My dear friend asked me if I would show her how to make jam.  Would I?  Of course!  What a great opportunity for my daughter and I to spend some time with our friends!
Since strawberries are out of season, we opted for blueberry…my favorite.
This recipe for blueberry jam is super easy…only 4 ingredients.
And, it makes 12 8-ounce jars.  Plenty to enjoy, while saving some for gifts.
A jar of homemade blueberry jam, wrapped in ribbon, makes the perfect gift.  Put these away for the holidays and you have a great little gift for a hostess, teacher, colleague,or neighbor.
My problem…remembering where I put them!  Last year, I made so much jam that I was running out of places to put it.  I wound up putting extra jars of jam in an upper cabinet and forgot all about them until spring cleaning.  Oops!
Anyway, let's get back to the recipe.
For this blueberry jam, you will need about 10 cups of blueberries, a box of Sure Jell pectin, 1/4 cup of lemon juice, and 7 cups of sugar.
In addition to the jam ingredients, you will need a canning set.  I have this canning set from Ball.  It includes the stockpot waterbath canner, rack, and utensil set.  I have had it for about 7 years and continue to use it.
Lastly, you will need 12 8-ounce jars, with lids.  Please note that the jars can be reused, but the lids cannot.  Once they are processed, they may not be processed again.  These are the jars that I use.
I just run my jars, lids, and rings through the top rack of my dishwasher before I plan on making jam, so they will be ready.
Before beginning the jam, heat water in your canning stockpot, so it will be ready when the jam is done.
Now…let's make blueberry jam!
Rinse the blueberries and remove stems.
Put two cups of blueberries in a large pot, using a potato masher to crush the berries.  Continue adding blueberries and crushing them until you have added all 10 cups.  (My daughter, Lis, loves this part!)
Stir in lemon juice and the box of pectin.
Bring mixture to a boil, stirring constantly over high heat.
Now this the time to add some sweetness…
Add the sugar, one cup at a time.  Use a whisk to stir constantly.
Bring it to a hard boil for one minute and continue to stir.
Using a funnel, fill each jar, leaving about 1/4 inch at the top.
Place lids on jars and screw on rings.
Now you are ready to process this sweet goodness.
Once the water is boiling, use your jar lifter to lower your jars into the rack.
Let them process in the water for 5-10 minutes.
Use the jar lifter to remove the jars from the water.
Allow to cool for 12-24 hours.
The lids should be concave in the middle.
Now, add some ribbon and a tag!
If you put these away to give as gifts, just remember where you put them…
Or, you might find a sweet surprise when spring cleaning!
Have you ever made homemade jam?  What are some of your favorite summer harvests to preserve?
I look forward to hearing from you!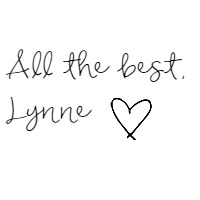 If you want to save this post for later, pin in here: