An Easy DIY: A Farmhouse Pillow Cover for under $5
I love spring…the world is awakening…the snow is melting, the temperatures are climbing, and there is more daylight.  In a few more short weeks, the daffodils will be in bloom and the world will be full of color. Since it is officially spring, it is time to freshen up our home.
Changing out pillow covers is a quick and affordable way to refresh your home decor. One of my favorite places to find pillow covers is Hobby Lobby.  I picked up a plain muslin pillow cover for 50% off…which then came to just $2.50.
I have been admiring all of the beautiful and inspirational use of pillow covers that I see on Instagram.  I thought that this neutral bargain pillow cover would be the perfect blank slate for adding some farmhouse charm.  This simple DIY farmhouse pillow cover came together very easily in under 20 minutes.
If you would like to make one of your own, just follow these simple steps.
You will need the following materials:
 plain pillow cover
 Blessed printable that I created using the beautiful fonts from Angie Makes
 wax-free tracing paper (I had this on hand, but it can be purchased at any store that carries sewing materials.)
 pencil
 piece of cardboard
 paint pen (I purchased mine at Michael's for $2.49.)
Start out by running a quick iron over the pillow cover to get any creases out.  Position the template on the pillow cover and place the wax paper, face down.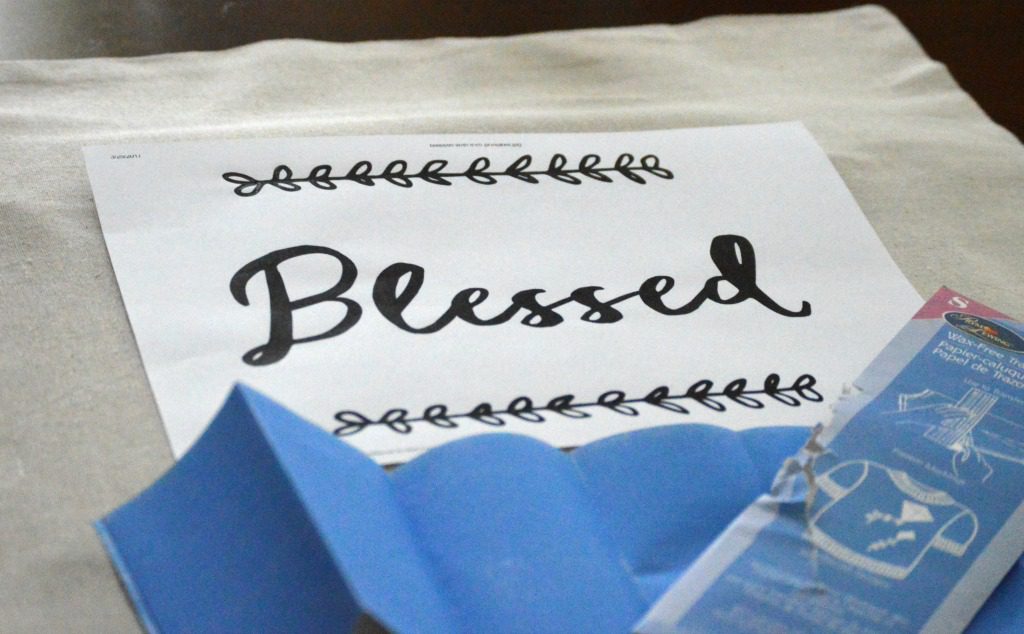 With a pencil, trace the printable.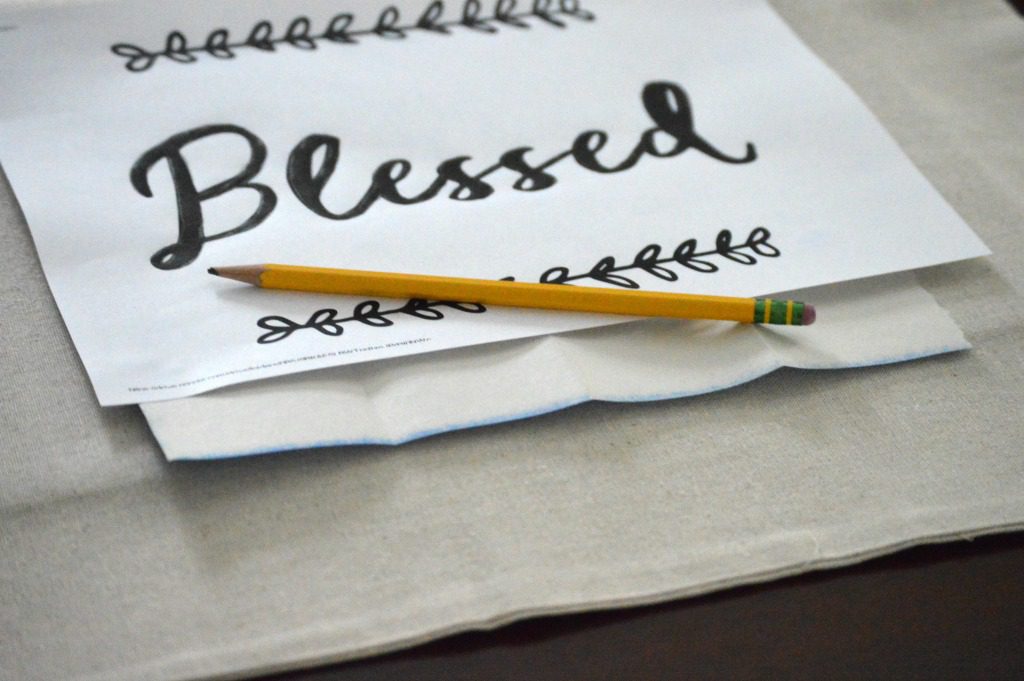 When you remove the tracing paper and the template, you will see the outline of the pattern.
Now just place a piece of cardboard inside the pillow cover.
With your paint pen, just trace and fill in.
And there you have a new farmhouse pillow cover. What an easy DIY, for under $5!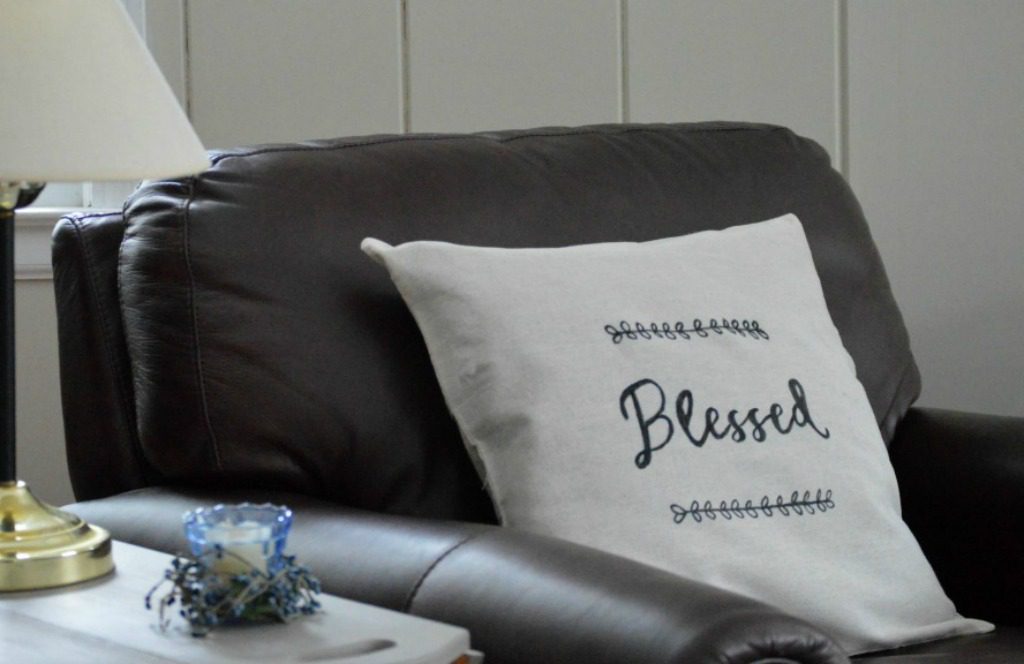 As you welcome spring into your home, consider refreshing your decor and adding some farmhouse charm with this simple, inexpensive DIY pillow cover.
What are some of your favorite ways to refresh your home for spring?   What little touches add personality to your home?