Staying on budget for the $100 Room Challenge with new side tables and shopping my home to accessorize!
Hi Friends!  If you are visiting for the first time, welcome to My Family Thyme!  If you are a returning reader, thank you for visiting today. I am so happy you are here!
For the first time, I am participating in the $100 Room Challenge.  This challenge is organized by Erin from Lemons, Lavender, and Laundry. The $100 Room Challenge is a 4 week challenge where a group of bloggers all join together and make over one room in their homes, while staying within a $100 budget. Each week's progress is shared so you can see all of the transformations, from start to finish. 
We have made it to Week 3!  I started out with an original plan and then had to modify it a bit. Last week I shared that the first thing that my husband and I did was to rearrange our bedroom.  Basically, we just swapped out the location of our bed and my dresser.  When we did that, we discovered that we each needed a bedside table.  The table I was planning to paint and add as a second bedside table just didn't work in the space.  The height and size was off and it just looked funny.  We decided that we needed to purchase some new tables, but we have just a $100 budget for the entire space.  I had to rethink my plans to stay within budget. As a result, instead of applying a lime wash to our brick, I opted to whitewash it with chalk paint that I had on hand.  I am really happy with how well it brightened up the space.  The board and batten I had originally planned on will not be able to happen, but I am fine with letting that go.
Is it possible to find two bedside tables for less than $100?  Yes, it is!  I found these farmhouse-style side tables at Christmas Tree Shops.  I hadn't been there in years, but I found these tables on-line and then went to the store to check them out in person.  They were perfect…just what I was looking for.  I immediately fell in love with the whitewashed, distressed look of the tables.  They were $34.99 each, but the store offered a $10 coupon for signing up to receive their emails.  That worked for me!  I am still on budget! 
We had rearranged the furniture because I really wanted our bed to be a focal point. I wanted to create some balance and symmetry.  Now with our new bedside tables on each side, we needed lighting.  I decided to swap out our old bedroom lamps for my favorite lamps from Lamps Plus.  They had been in our living room.  These gorgeous lamps bring in a little shine and contemporary flair.  I love blending new items, like these lamps, with vintage and heirloom pieces to create a unique space.
Now that autumn and cooler temperatures are right around the corner, I pulled out this white pin-tuck bedding that I had stored in our linen closet. I also added a throw pillow that was in our living room, with this DIY Farmhouse Pillow Cover I had made a couple of years ago.  Those items, along with an afghan made my grandmother, completes the bedding.
A few accessories from our guest room and dining room, along with some dried hydrangeas from my yard, are beginning to complete this room.  Sometimes we get used to accessories in one place, and we don't really think about how versatile they really are.  Go ahead  and shop your home!
Our master bedroom is starting to come together, but now I need to make some decisions about the windows.  Should I keep the valances I have?  Maybe add sheers?  Should I make some new curtains?  Perhaps I could use drop cloths or  tablecloths?  What are your thoughts?  I would love to hear your ideas!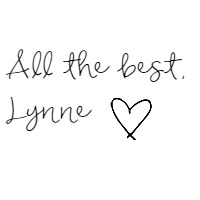 If you would like to save this post, pin it here!