DIY: How to Make a Springtime Wreath
Easy to DIY to make your own beautiful springtime wreath for less than $20.
Do you recycle? I make a very conscience effort to recycle around the house, but today I am recycling something different…a blog post. You see, this was one of my first blog posts. This DIY springtime wreath was project that my daughter and I made together after a Saturday trip to Hobby Lobby. The problem was that no one read it. It was before I learned about photography, social media, or the ever popular, Pinterest. So I thought I would share it again…recycle. 🙂
Last week brought sunshine and warmth that FINALLY felt like spring. I pulled out this wreath that I made last year. It is in pretty good shape, with the exception of the ribbon that had faded, which is an easy fix.
As I said, this wreath began with a trip to Hobby Lobby. I went with a list, but of course, I felt like a kid in a candy store…there was so much to see. All of the spring decor was inspiring! I couldn't help but notice a beautiful wreath; however, with all of the floral stems on sale, I decided to make a new springtime wreath instead.
I began with a basic grapevine wreath, some artificial boxwood stems (2 light and 2 dark), 2 forsythia stems, and some delicate white floral stems. I also picked up a roll of fun ribbon for a bow.
I began by using my wire cutters to cut apart the boxwood and then tuck the pieces into the grapevine wreath. I used hot glue and floral wire to keep it into place.
I worked my way around the wreath until it was full. Then I filled it in with pieces of the forsythia. It was starting to look like spring!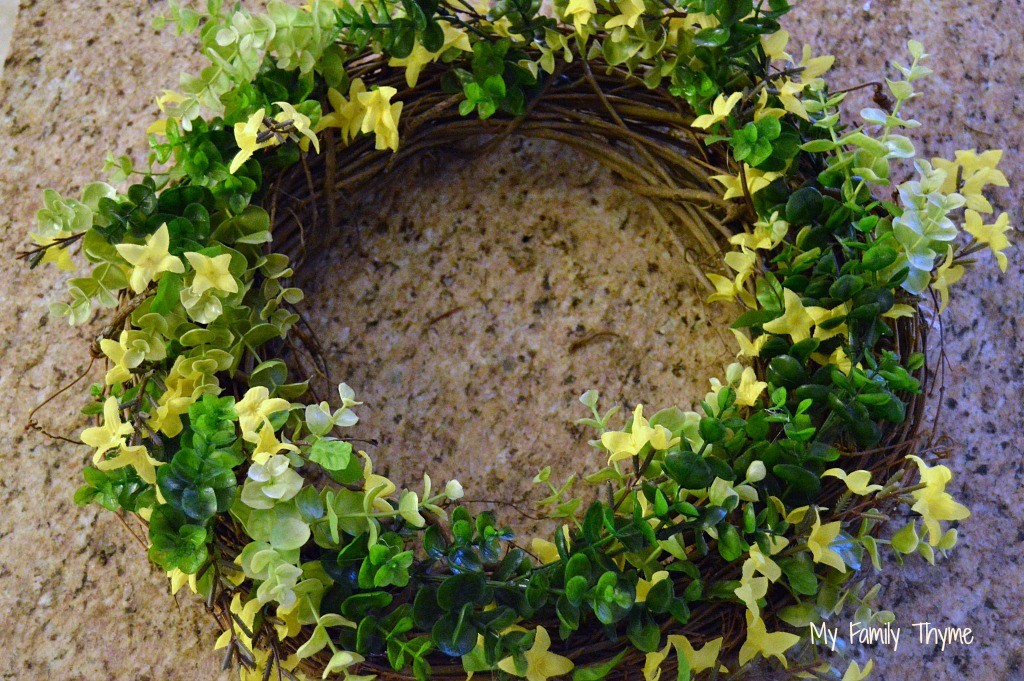 I finished it up with some sweet, delicate white floral sprigs, filler greenery, and a decorative bow.
And this spring, it received a new decorative bow.
This wreath came together in under an hour and for less than $20.
Nothing says "Welcome" like a beautiful wreath!
I hope you give making this beautiful Spring wreath a try! I would love to hear your thoughts.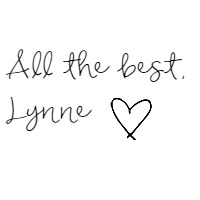 If you want to save this post for later, you can pin it here: