How to Plan a Graduation Party on a Budget
This post contains affiliate links. As always, all opinions are my own. 
It doesn't seem possible that I am planning my boy's graduation party.  Parents with older children used to tell me to savor the days and that time flies.  Well, here we are and time certainly did fly.  Some of the days were long, but the years went by too quickly.
My husband and I are so proud of our son, Christopher!  This is a milestone that deserves a celebration!
Where do I begin planning a high school graduation party?
The first thing we did was choose a date and write up a guest list to give us an approximate number of guests.  I created invitations using Photo Affections. I really like the quality of their products and have been using them for holiday cards for the past few years.  You may also find a Groupon for their products, which makes the invitations very affordable.
Next we chose a theme.  We are going to keep it simple, using the high school colors of blue and white.  As I am out and about shopping, I can pick up items in blue and white.  I did purchase many of my blue and white paper goods at Dollar Tree.  They have a wide variety of table covers, plates, napkins, utensils, and decorations for just a $1.  I also found a few fun graduation frames and confetti for the tables too.  Best of all, you can shop from the comfort of your home and have it shipped to your local store at no charge.  How great is that?
FREE* Shipping When You Choose To Have Your Order Shipped To Your Local Dollar Tree Store For Pickup! *Restrictions may apply.
I also found some fun blue and white striped and polka-dot wrapping paper at Michael's in their bargain bins.  I am planning on using it as table runners.  These flutter balls from Walmart are so fun and festive!
We are planning to rent a canopy, along with some tables and chairs from a local rental company to be sure that everyone will be comfortable.
What will we serve for food?  I first ordered a cake.  There is a very talented baker in our area and she does amazing work, but she books up very quickly.  I will also make a few treats ahead to create a dessert bar.
Then we brainstormed several ideas:  a food truck, a caterer, make our own, or a combination?  My concern here is that many of my son's friends may be attending multiple parties in a day.  I have heard from friends with older children who have already been here and done this, that since these kids are party hopping, they are not necessarily eating at each one.  Estimating how much food to have can be tricky.  I don't want to have a large amount of leftovers or, if paying per person, pay for people who don't eat.
I love the idea of a food truck.  No prep required from me.  It would give me time to enjoy the party and visit with our guests.  I could just provide veggies and dip, some chips & dips, along with beverages.  It sounds so easy, but can get a little pricey.
Another idea is a caterer.  We are fortunate to have a large variety of fine restaurants and caterers in our area.  Again, my concern is estimating the amount of food accurately.
I could prepare some of the food.  My son originally asked me if we could just grill hot dogs and hamburgers.  That sounds easy enough.  However, I want to enjoy this celebration and not spend my time grilling.  If I serve food that I can prepare ahead, that would be ideal.
What did we decide on?  We are going to serve combination of catered platters and homemade dishes that are Chris' favorites…all of which can be made ahead.  🙂   To make it even easier and more budget friendly,  I picked up some catering supplies at Dollar Tree…, serving trays, foil utility trays with lids, and serving utensils, all for $1.
Shop For Quality Supplies Today! Visit DollarTree.com!

I have many ideas for some meaningful and festive DIY decorations that I will be sharing as we get closer to the party!  Look out for future posts!
I hope you are enjoying graduation season!  Do you have any suggestions or ideas for throwing a great graduation party?  I would love to hear your thoughts.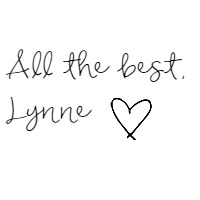 If you want to save this post for later, you can pin it here: