Welcome Summer Tablescape
Welcome summer with an inviting tablescape set for relaxing and lingering a little longer.
Today I am so excited to join in on the Welcome Summer Tablescape Blog Hop, hosted by the lovely and talented Chloe, from Celebrate and Decorate. This week-long blog hop is the perfect place to visit if you're looking for some summer inspiration. I hope you enjoy my casual porch table, set for an intimate summer supper. Then head on over to the links at the end of this post to see all the different looks created for the summer!

This post contains affiliate links. If you click on an affiliate link and purchase something, I may receive a small commission, at NO additional cost to you.
As a teacher and a mom, I am right in the midst of the busiest time of year. With so much going on, home becomes a haven, and our back porch becomes one of my favorite places to be. It is the place where my family and I can take a breath, reconnect, and relax.
My husband, Andy, and I are entering a new phase of our life. Our children are growing up. Between their work and school responsibilities, they are not home for dinner every night anymore. As a result, Andy and I are finding many evenings where it's just the two of us.  It kind of feel like we're dating again.
Welcome to an relaxed summer dinner for two on the porch.
A simple table runner was used as a base. I had bought mine a few years ago at Hobby Lobby, but you can find a similar one here.  A fresh lavender topiary, a rosemary plant, and a candle were clustered to create a centerpiece. I enjoy using elements of various heights, materials, and textures to create interest. Of course, candlelight is a must.
Create a simple charcuterie tray with a mix of meats,  cheeses, crackers, and fruits.  It is so easy to make one of these meat and cheese boards.  I used two different salamis, two types of sliced cheeses, a variety of crackers, and a bunch of fresh grapes.
When setting this table, I always tend to use items I have on hand. I am a big believer of shopping your home. The rosemary is from my kitchen and the candle from my bedroom. Look around your home to see what you have and don't be afraid to move things around!
For our placesettings, I layered a jute placemat with my striped DIY cloth napkins, and these colorful melamine plates.  I had purchased this pretty dinnerware a few years back from Sur la Table and they quickly became my summer go-to dishes.
Simple, comfortable, and inviting…a table for set for relaxing and lingering a little longer.  Afterall, isn't that what summer is all about?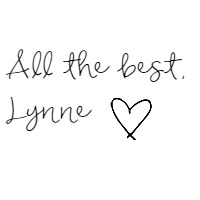 Thank you for visiting!
Visit all the blogs in this tour for more creative summer tablescape ideas!
Please note the addition of Rita from Panoply for today!