How to DIY Your Own Cloth Napkins
With this easy DIY tutorial, making your own cloth napkins is easier than you think!
This post contains affiliate links. If you click on an affiliate link and purchase something, I may receive a small commission, at NO additional cost to you.
When I was growing up, I remember how my grandmother used to set the table. Whether it was breakfast or dinner, she always used a tablecloth and set a full set of dishes. There was no skimping. Every meal was made special.
Fast forward many years and I am setting the table for my family. It is really important to me that we sit together and connect. To make meals a little more special, we sometimes use cloth napkins.
Cloth napkins are a little touch that adds a bit of elegance, comfort, and durability to the table, without a great expense. In fact, along with being environmentally friendly, cloth napkins will save money over time. Best of all, they are very easy to make!  If you can sew a straight line, you can make a napkin.
I made my cloth napkins from a blue and white striped sheet I had picked up at Goodwill for just $2.  Of course, you can use linen, calicos, or fat quarters.  I love the neutral, farmhouse look of this striped fabric.
Supplies:
If you would like to make your own 15 inch square cloth napkins, you will need:
16 inch squares (one for each napkin)
tape measure
fabric scissors
sewing machine
thread
Directions
Measure and cut pre-washed fabric to create 16 inch squares.
On each side, fold fabric 1/4 inch and press with iron.
Make a 45 degree cut on each corner.
Then fold fabric another 1/4 inch and press with iron. You may need to secure the corner with a pin.
Sew a straight line along the hem of the napkin.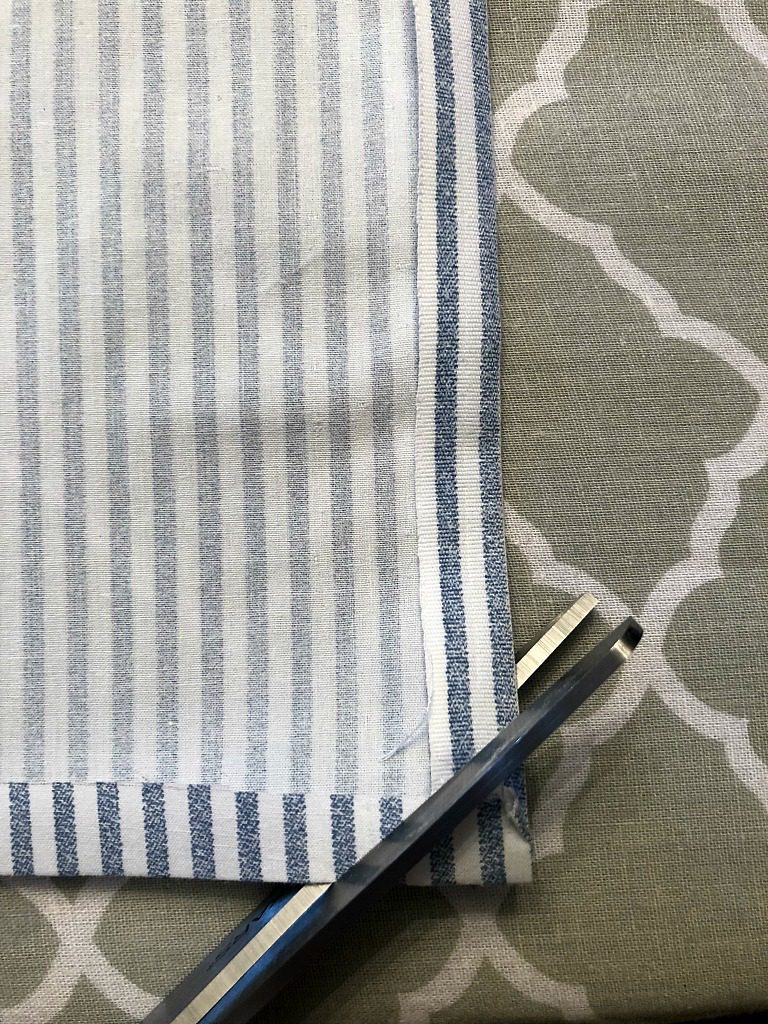 These cloth napkins are fun and easy to make.  In less than an hour, you can have a new set of napkins. With a variety of fabrics, you can make napkins to personalize your table and celebrate holidays throughout the year.  Bundled with a pretty ribbon, these cloth napkins would also make a great gift.
Will you try making your own cloth napkins?  Please let me know if you do!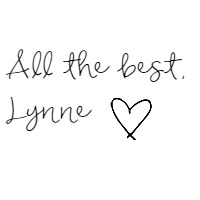 If you would like to save this post for later, pin it here!