Patriotic Picnic Tablescape
Summer is the time to bring out the red, white, and blue! With the 4th of July almost here, it is the perfect time to share my Patriotic Picnic Tablescape!
Welcome! If you are visiting from my friend Rebecca's blog, Zucchini Sisters, I am so happy you are here! I am excited to join a wonderful group of blogging friends for a 4th of July Blog Hop, hosted by Kippi from Kippi At Home! If you are looking for some fun ideas to celebrate the 4th of July, you are in the right place!
This post contains affiliate links. If you click on an affiliate link and purchase something, I may receive a small commission, at NO additional cost to you.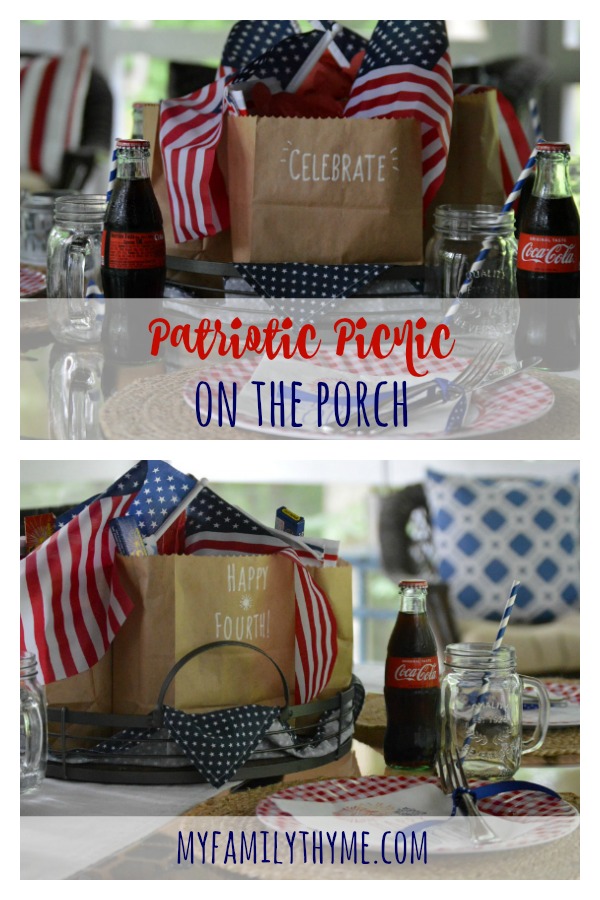 It's been a beautiful week here in Connecticut and it has me dreaming of summertime on the porch. And of course, summer means everything red, white, and blue…the perfect colors for a Patriotic Picnic Tablescape! I had found some cute Rae Dunn napkins while shopping at Marshall's a few weeks ago and they became my inspiration for this fun and festive 4th of July table.
The Centerpiece
Since my children are young adults, treat bags have been a thing of the past. Why is that? We all like a treat! I decided to make these simple and inexpensive treat bags for all of us to enjoy. You can make them too! Just follow these few simple steps.
Materials:
brown paper bags
decorative sheers
pencil
chalk pen
Directions:
Cut brown paper bags with decorative sheers.
Using Google Docs, I typed words that made me think of the 4th of July, using the Amatic SC font in size 96. To me, this font looks similar to Rae Dunn lettering.
Then I used my trusty old trick to transfer the letters. Using chalk, a pen or pencil, and a chalk pen, I followed the same process I did here when I made my Back to School Chalkboard Art.
When I was happy with the simple decoration I had created, I filled these bags with a few festive goodies that I picked up from Target Dollar Spot and Dollar Tree.
A single patriotic cloth napkin in a tray, along with these treat bags served as my centerpiece.
To set the table, I started with neutrals. I used my plain muslin table runner as a base. I had bought mine a few years ago at Hobby Lobby, but you can find a similar one here.  Then I added my round jute placemats.  I love using neutrals as a base and then changing up the decor with a variety of plates, napkins and accents.
The Place Settings
For our place settings, I used these cute gingham melamine plates that I had found in Big Lot a few years back. I recently spotted these melamine Celebrate Americana plates from Kohl's that are similar and just so fun! The holiday Rae Dunn napkins, along with a bright blue polka-dotted ribbon tied around the utensils add a festive touch.
Our Menu
My family enjoys the traditional picnic foods for our 4th of July meal. Burgers, grilled barbeque chicken, and variety of salads, including this Red, White, and Blue Summer Salad  will be on the menu. For dessert, Skinnytaste Cheesecake Cupcakes would be a perfect bite sized treat.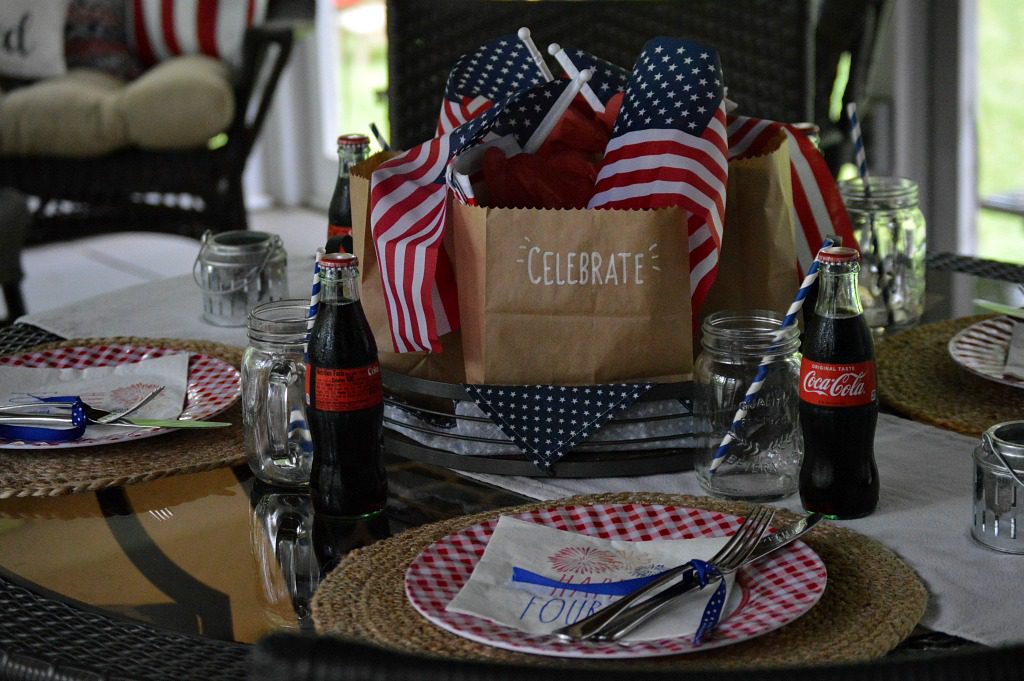 How will you celebrate Independence Day? However you choose to celebrate, I hope you have a fun and safe 4th of July!
Thank you so much for visiting today! I would love to connect with you on Facebook, Instagram, Pinterest, or here on the blog!
Next on the tour is my sweet friend, Janet from A Life of Balance. I love her creativity and her simple patriotic wreath! Be sure to check it out along with all the other amazing bloggers below!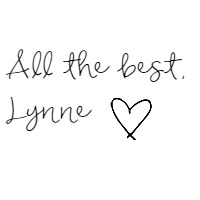 Kippi at Home // House on Silverado // Sonya Burgess // Zucchini Sisters
🇺🇸 🇺🇸 🇺🇸 🇺🇸 🇺🇸 🇺🇸 🇺🇸

My Family Thyme // A Life of Balance // From Farmhouse to Florida // Peacock Ridge Farm
🇺🇸 🇺🇸 🇺🇸 🇺🇸 🇺🇸 🇺🇸 🇺🇸

This Dear Casa // Feet Under My Table // Darling & Dapper Life // Olivia O'Hern