A light, refreshing, and colorful salad loaded with seasonal strawberries, blueberries, red onion, and goat cheese.  Mix up a tangy lemon vinaigrette to dress it perfectly.  
This post contains affiliate links.  As always, all opinions are my own.
Happy 4th of July!
Celebrating our beautiful country's birthday means that summer is in full swing, and when I think about summer, I think about time spent with family…vacation time.
Living in New England, my family is drawn to the beach, particularly those of the island of Martha's Vineyard.
There's something about getting on the boat and leaving it all behind.
Stepping off the ferry, we feel like we are home, but visiting this quaint island is also a little like stepping back in time.
For us, Martha's Vineyard means unplugging from the 21st century and enjoying the more simple things in life like daily bike rides, a trip to the Farmer's Market, watching the sun set, and of course, visiting all of the local restaurants.
One of our favorites is Among the Flowers, located in beautiful, historic Edgartown.
On their menu, they have a summer salad that I can't get enough of, so I recreated it at home.
Chock full of sweet berries, creamy goat cheese, mild red onion, and dressed in a tart lemon vinaigrette, this colorful salad both looks and tastes like summer.
I skip the nuts due to food allergies, but at the restaurant, it is prepared with candied pecans.
If you also need to skip the nuts, but crave that crunch, try adding some roasted sunflower seeds.
To recreate this little piece of Martha's Vineyard for yourself, begin with mixed baby greens.
Wash and add blueberries and strawberries.
Add about a 1/2 of a red onion, sliced.
Then top with a small container of creamy, crumbled goat cheese.
Toss gently.
To make this salad a light, refreshing, and satisfying meal, top it with grilled chicken, shrimp, or salmon.
My family and I enjoy it with this recipe for The Best Lemon Vinaigrette from Allrecipes.com.  This dressing is so easy to make.  It is a bit tangy, and therefore, it complements the sweet fruit in this salad well.  You can easily mix up a batch in just a few minutes.  It stores well in a mason jar, in the fridge.
I hope you give this summer salad a try!
What is your favorite vacation spot?  Do you ever try to recreate meals from there too?
Wishing you a safe and happy start to the summer!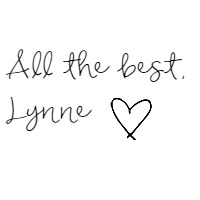 You can find more great recipes and product reviews from our friends at the Village Bakery.
A Red, White, and Blue Summer Salad
Author:
Prep time:
Total time:
A light, refreshing, and colorful salad loaded with seasonal strawberries, blueberries, and goat cheese
Ingredients
Mixed baby greens
About 2 cups of sliced strawberries
About 1 cup of blueberries
1/2 red onion, sliced
3.5 ounce container of crumbled goat cheese
Instructions
Begin with mixed baby salad greens. Add berries, onion, and goat cheese. Toss and serve with a tangy lemon vinaigrette
If you want to save this post for later, you can pin it here: