March Pinterest Challenge: Chocolate Chip Cookie Dough Pizza
This post contains affiliate links.  If you choose to make a purchase, I may receive compensation. 
Welcome to the March Pinterest Challenge Blog Hop, hosted by My Pinterventures. The purpose of this Pinterest Challenge is to motivate all the participants of this hop (and you too) to not just pin, but to make it happen! So this month, I chose to make this Chocolate Chip Cookie Dough Pizza from Life, Love and Sugar.
This upcoming week is birthday week in my home.  Both of my children's birthdays are this week…they are just two days apart.  On Thursday, we will be celebrating Christopher, and then on Saturday we will be singing to Elisabeth.  Since Elisabeth is turning "sweet sixteen", she asked me to make her a special treat…a cookie cake, or perhaps a cookie pie?
As I scrolled through my saved pins, this decadent dessert from Lindsay at Life, Love and Sugar caught my eye. This is a combination of a buttery refrigerated pie crust, topped with Oreo crumbs and chocolate ganache, along with an eggless chocolate chip cookie dough, finally topped with chocolate sauce and mini chips.  Absolutely delicious.
Following the recipe exactly as it is written by Lindsay, this Chocolate Chip Cookie Dough Pizza came together pretty quickly and easily.
Begin by unrolling the pie crust. Brush it with butter and sprinkle Oreo crumbs over the top.  Pop it into the oven.  The sweet aroma will begin to fill your kitchen.
While it is baking, whisk the chocolate ganache and let it thicken.  Then, cream together the ingredients for the eggless chocolate chip cookie dough.
Assemble and top with some mini chips and chocolate sauce. Amazing.

Head on over to Lindsay's blog Life, Love and Sugar for the detailed recipe and inspiration for all things sweet!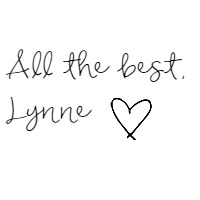 If you would like to save this post for later, pin it here:

To join next month's challenge, click here to sign-up ⇒ April Pinterest Challenge
---
Now let's see what other things Pinterest inspired! Head over and visit the other hosts to see what they crafted, cooked, built, or tried!
Erlene – My Pinterventures • Shirley – Intelligent Domestications
Jenny – Cookies Coffee and Crafts
Joanne – Our Unschooling Journey • Magen – The Kusi Life
Roseann – This Autoimmune Life • Kelli – The Olympic Nest
Lynne – My Family Thyme • Beverly – Across the Blvd.
Debra – Shoppe No. 5 • Pili – My Sweet Things
Laurie – My Husband Has Too Many Hobbies • Kristie – Teadoddles
Julie – Sum of their Stories • Gwen – Geez, Gwen!
Marie – The Inspiration Vault • Candice – Fearlessly Creative Mammas
T'onna – Sew Crafty Crochet • Kenyatta – My Design Rules
Cherryl – Farm Girl Reformed • Lisa – Blogghetti
Leslie – Once Upon a Time & Happily Ever After
Micah – Home Faith Family • Kelley – Simply Inspired Meal
Lauren – Mom Home Guide • Deborah – Salvage Sister & Mister
Gail – Purple Hues and Me • Terri – Our Good Life
Lauren – Wonderfully Made • Sue – A Purdy Little House
Toni – Small Home Soul • Maureen – Red Cottage Chronicles
Marci – Stone Cottage Adventures • Michelle – Our Crafty Mom
Emily – Domestic Deadline • Maria – Tinselbox