How to Update Your Floor with Tile Stickers
Peel and stick removable tile stickers are a stylish, simple, and affordable solution for updating outdated tile in your home or rental space. See how easy it is to complete this budget-friendly DIY.
Originally shared in the summer of 2018, this post was updated in January, 2022.
I have included some affiliate links in this post for your convenience. There is no additional cost to you. Thank you so much for your support.
---
A few years ago, I had updated my first floor half bath on a budget. I had painted the walls, added paintable bead board wallpaper and new molding. The cabinet received a fresh coat of paint with new hardware. However, replacing the dated pink tile was not in the budget. My solution was these stylish vinyl tile stickers. After more than three years, these peel and stick vinyl tiles still look great!
---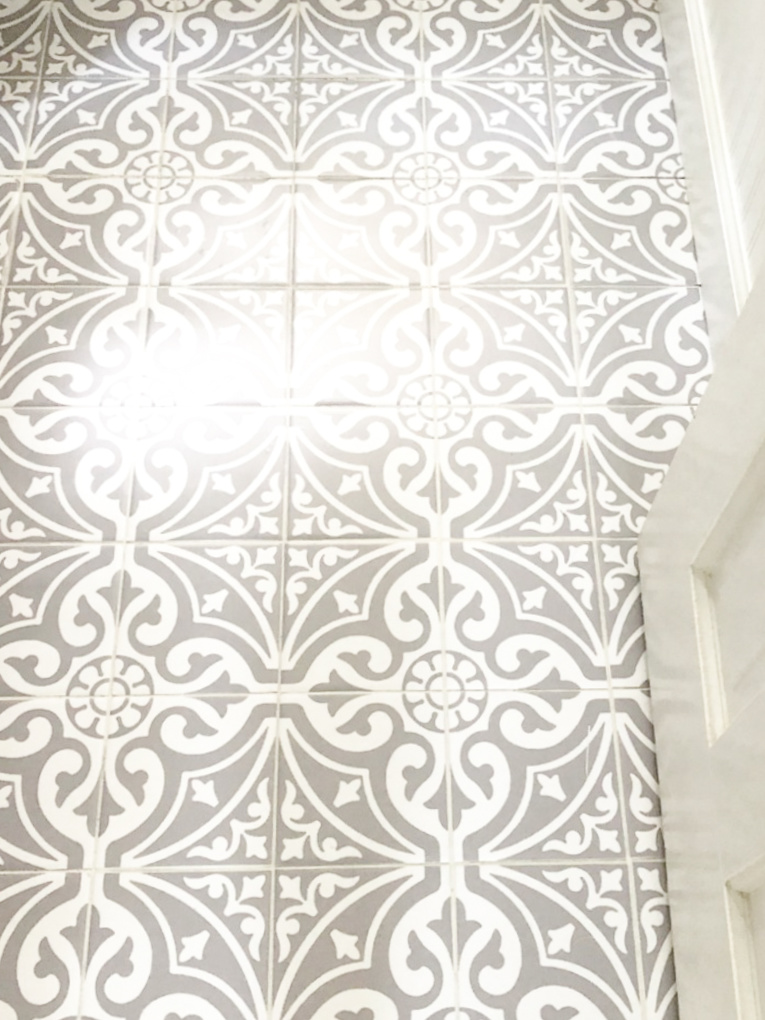 ---
What are tile stickers?
Peel and stick tile stickers are a beautiful, simple, and affordable solution to updating tile in your home. The are made of durable vinyl and are waterproof, scratch resistant, removable, and so easy to install. These stylish vinyl stickers can be cut with scissors or an X-Acto knife, which makes them very easy to customize for your space. Tile stickers come in a variety of patterns and can be used to update a backsplash, wall tile, floor, or stair riser.
---
What supplies will you need for this DIY project?
---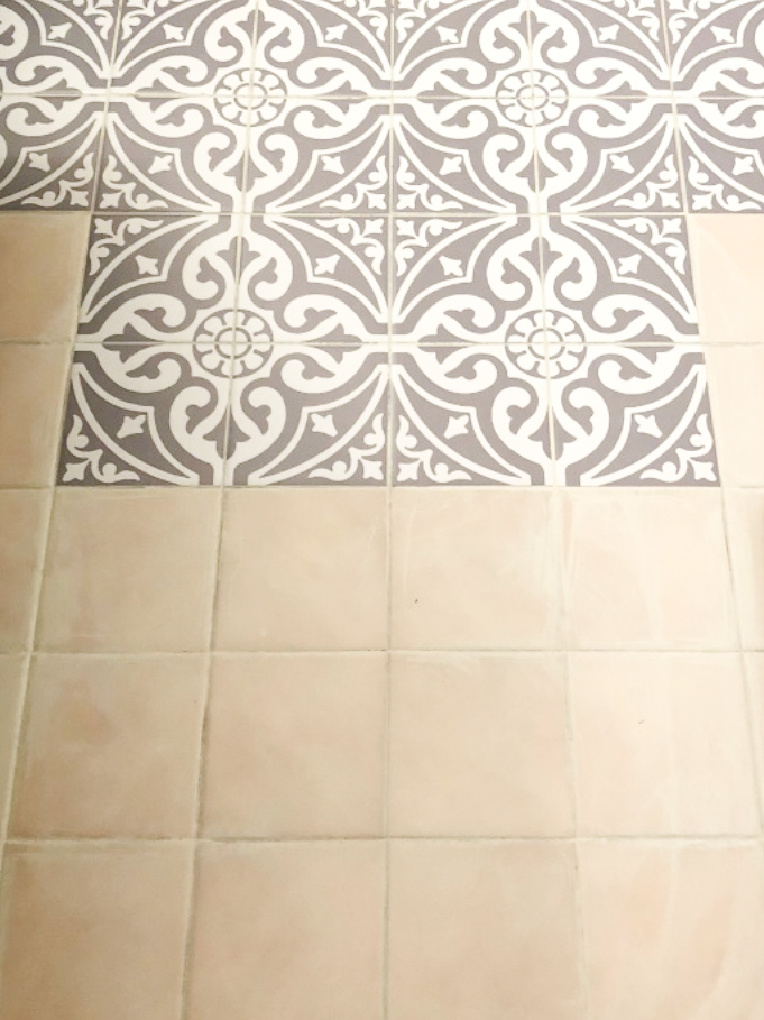 ---
How do you apply peel and stick floor tile stickers to your tile?
Before I began this process, I watched this video from SnazzyDecal that shows just how simple it is!
First vacuum and clean the existing floor tiles really well. Once the tiles are clean, let them dry thoroughly.
Next, repair any cracked tile and then renew the grout. I used Polyblend Grout Renew Colorant in Alabaster to clean up and renew the grout before I began.
Once any repairs are complete and the grout renew is completely dry, vacuum and clean the floor tiles again.
Then, lay out your pattern with the floor stickers before you begin.
To apply the floor stickers, just fold back the backing paper about one inch. Line up the sticker on the tile so that it is straight. I began by laying the whole tiles first, being mindful of the pattern.
Using a ruler or straight edge, smooth it down as you go.
The process of laying these floor stickers went really quickly. My daughter, Elisabeth, and I took turns laying the whole tiles, before we moved on to the places where we would need to make customized cuts.
---
---
How do you make customized cuts in the floor tile stickers?
For the awkward areas, like around the toilet, make a template for the tile stickers by tracing one of the backing papers with a pencil. Then, using a pair of scissors or an X-Acto knife, carefully cut to fit.
Within a couple of hours, my transformation was complete!
---
Shop This Post

---
Can you put tile stickers over tiles?
Yes! It is important that the tiles are clean and that the tile stickers fit your tiles properly. You don't want the stickers to hang over the edge of tile at all. If needed, trim any excess so that the tile sticker fits exactly on top of the tile. Otherwise it would be easy for debris to get caught underneath and for the stickers to peel up.
---
---
How durable are the floor tile stickers?
I have had these floor stickers in my first floor bathroom now for the past 3 and a half years. After one year, I had written a post to share how they were holding up. You can read all about it HERE. They have worn well and are still intact. With daily use, some of the edges have started to peel a bit, which I feel is to be expected after such a long time. Of course, how long they last depends on how much wear and tear they receive.
It is important to note that this is a half bath with no tub or shower. There is not a great deal of moisture in the room. The tile floor stickers only get wet when I clean the floor.
---
How do you clean the floor tile stickers?
To keep this unique floor clean, I use a Swiffer Sweeper 2 in 1 Mop. I use the dry pads daily and the wet pad as needed. Although the tiles are waterproof, I have been careful not to get them excessively wet.
---
---
These pretty peel and stick floor tile stickers are a game changer. I love the look of these tiles with the bead board wallpaper! It was so easy to achieve, without the mess of painting or the cost of replacing the tile. This would also be a perfect option for renters, who want to customize their space, since they are easily removable.
---
---
Thank you so much for visiting today! I would love to connect with you on Facebook, Instagram, Pinterest, or here on the blog! If you have any questions about this project, please don't hesitate to ask. Please let me know if you give this DIY project a try. I would love to hear about your projects!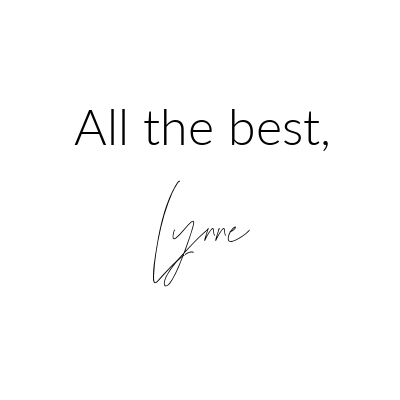 If you want to save this post for later, please pin it here!