Add some greenery to your space!  Today I am sharing how to make this simple and inexpensive DIY topiary in 5 easy steps!
This post contains affiliate links. If you click on an affiliate link and purchase something, I may receive a small commission, at NO additional cost to you.
I had been really indecisive about joining in on the $100 Room Challenge , hosted by Erin from Lemons, Lavender, and Laundry, this round, but I am so happy I have! This challenge only happens twice a year and I am excited to complete updating my screened in porch with a classic, neutral style. Every Wednesday until the end of September, a group of talented home bloggers will share their creativity as they make over a room, using only a $100 budget. It is so inspiring to see all of the amazing ideas!
Since I recently jumped in, I am just starting to make some progress. So far, the floor has been painted. I will be trying out my stencil in one of the corners to see how it looks before I commit to stenciling part or all of the floor. I am thinking that a stenciled border might look good.  We'll see!
Today I am sharing quick and easy DIY for adding some classic decor and greenery to this space. Today we're making a DIY topiary. When I say quick and easy, I really mean it. I am a working mom. My crafting is usually done later in the day, around my family's schedule. That's real life. So instead of complicated projects, I need to keep it simple…like 5 easy steps kind of simple. Seriously, you can make this while dinner is cooking.
Materials:
a green stryafoam block
a green styrafoam ball (or spray paint it green!)
a stick
an artificial boxwood garland (I bought mine at Michael's with a 60% off coupon!)
a flowerpot or container (I used these Dry Brush Painted Flower Pots I had made last year.)
Spanish moss
wire cutters
hot glue
floral pins
How to Make Your Topiary
Using a floral pin, attach the end of the garland to the bottom of your styrafoam ball.
Wrap the garland around the ball, adding a floral pin or dab of glue where necessary.
Using a pair of wire cutters, snip additional pieces of boxwood from the unused garland. Hot glue these pieces to fill in any bare spots.
Push your stick into the garland-covered ball and then into the styrafoam block..
Glue the green styrafoam block into your container or flower pot. Add Spanish moss to the top of the flower pot to cover styrafoam block.
This DIY topiary is such an easy and inexpensive way to add some greenery to your home!
Visit my creative friends to check out all of the latest progress on $100 Challenge!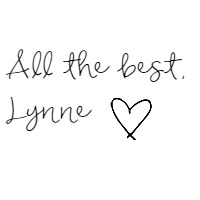 If you would like to save this for later, pin it here!
You are invited to the Inlinkz link party!