One Room Challenge Week 1: Plan for Updating the Family Room
I am sharing my inspiration and plan to complete our family room update over the next eight weeks, as part of the Spring 2022 One Room Challenge.
Welcome to WEEK ONE of the Spring One Room Challenge! This bi-annual challenge is a gathering and celebration of home decor bloggers and designers hosted by Linda from Calling It Home. This eight-week design challenge will follow 20 featured designers along with hundreds of guest participants. Each participant is challenged to makeover a space in their home, while sharing their progress along the way. Every Wednesday and for the next eight weeks, you will be amazed by all of the inspiration and creativity you will find here!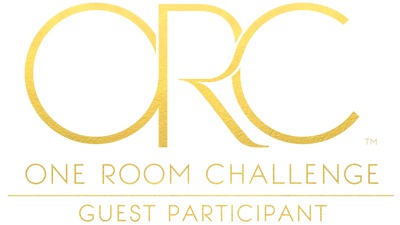 Welcome to My Family Thyme!
Before I get started, I want to welcome any new readers who may be visiting from the One Room Challenge blog. My name is Lynne and I am a wife, mom, and elementary school teacher. My Family Thyme is a place where I share my love for all things home and family. Here you will find home decorating ideas, crafts, simple DIYs, and recipes. I would love to connect with you on Facebook, Instagram, Pinterest, or here on the blog!
Our Family Room
I am so excited to update and refresh my family room. Honestly, I had begun this project this past fall, but life happened and I just wasn't able to finish it. This is my chance to complete it and I couldn't be more excited!
My family and I spend most of our time in our family room, so we all feel that it deserves a little extra love. We have lived in our home for almost 18 years and this room has been relatively untouched. These pictures were taken five years ago, in 2016, but you can get an idea of the space.
Our family room is a charming room and was actually the room that sold me on purchasing our home. I couldn't help but fall for the tongue and groove cedar ceiling, planked walls, and wide planked wood floors. There are three windows bring in a great deal of natural light to this cozy space.
While our family room is warm and inviting, it also has aged and dated. Our couch is worn and ripped and the cushions feel deflated. The ceiling is stained from a water leak and the room feels tired and dated. It is time to finish it.
My Inspiration
Like my spring porch refresh, my inspiration for this makeover comes from my family's favorite vacation spot, Martha's Vineyard. Martha's Vineyard is a beautiful island off the coast of Cape Cod, Massachusetts and it is a place we have been blessed to visit for many years.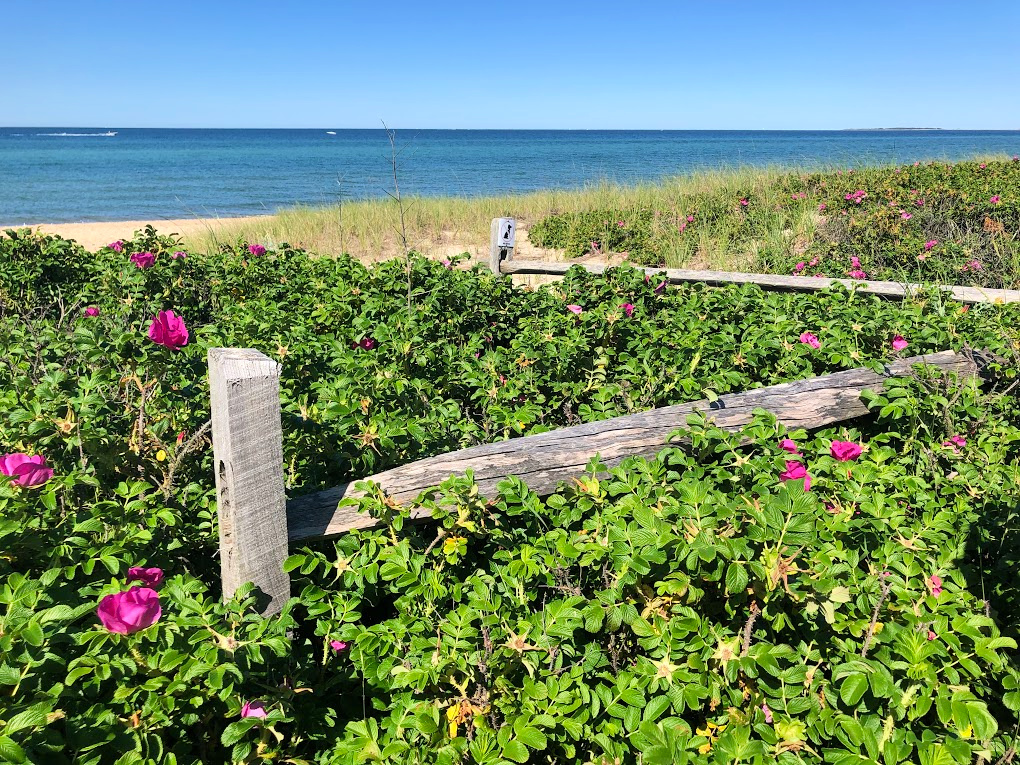 Visiting there always brings us a feeling of relaxation happiness, and comfort. That is the feeling I would like to create for our family in this room. Along with scenic coastal views, this unique island has beautiful abundant farmland as well. My plan is to combine the style of coastal New England with farmhouse touches for look of casual elegance. I will incorporate shades of blue, creams, and greige. I can't wait to get started!
My Plan to Update Our Family Room
Over the next eight weeks, I will complete these projects:
Paint the ceiling and remove the water stain
Paint the walls a lighter, neutral color
Add new curtains and window treatments (We did this!)
Create artwork
Update the bookcases and style them
Possibly update the fireplace insert
Replace sectional couch (We did this!)
Bring in a new ottoman for additional seating (We did this!)
Add pillows and accessories
Shop the Look
These are affiliate links. If you make a purchase, I may receive a small commission that helps support the blog. Thank you!

What will remain untouched during the One Room Challenge?
The brick of fireplace will remain untouched. While I would love to do a whitewash or lime wash the brick, my family has asked me to leave it. (Are you reading this, Andy? ) I will also be keeping the leather chair, end tables and tv stand.
I am sure there will be a few fun crafts and DIYs along the way! I can't wait to get started and hope you'll follow along!