DIY Faux Mercury Glass Votive Holders
If you love the look of mercury glass, try making this easy and inexpensive DIY Faux Mercury Glass!  Today I am sharing a simple tutorial for creating these DIY Faux Mercury Glass votive holders.
This post contains affiliate links. If you click on an affiliate link and purchase something, I may receive a small commission, at NO additional cost to you. 
Welcome!  I am so glad you're here.  If you are visiting here from my friend Rita's beautiful blog,
Harbour Breeze Home
, welcome to My Family Thyme!
We're all spending lots of time at home lately and it's the perfect time to craft. Today I am thrilled to be joining a very talented and creative group of bloggers for the Creative Craft Blog Hop, hosted by the lovely Chloe from Celebrate and Decorate.  If you are looking for creativity and inspiration, you have come to the right place!  Please make yourself comfortable and spend some time enjoying all of the amazing ideas you will find at the end of this post!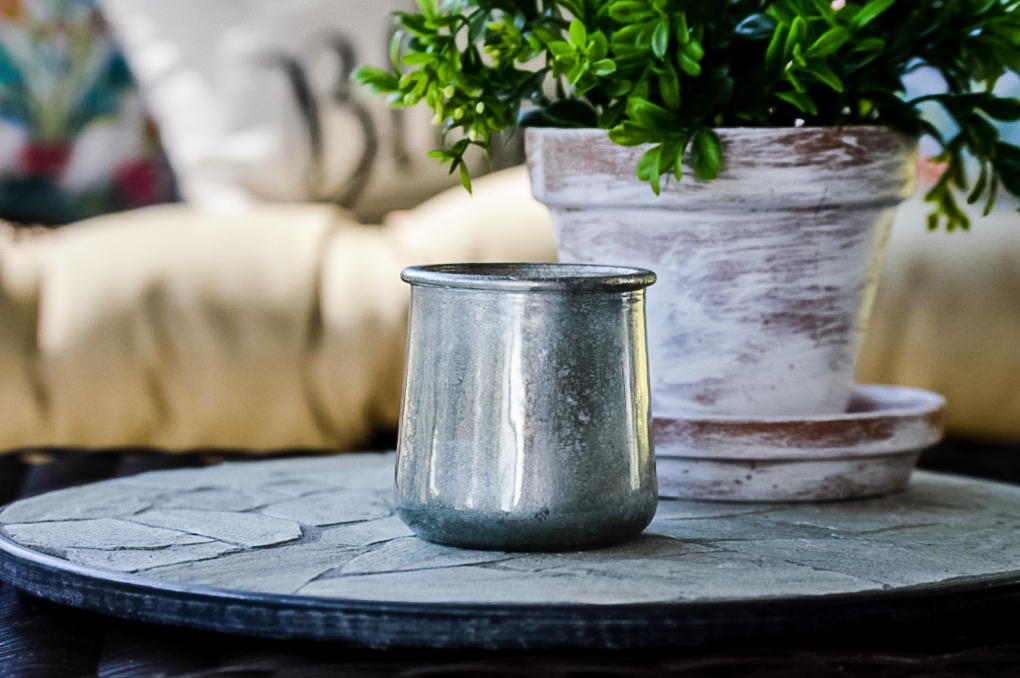 I love the look of Mercury Glass.  I admire it when I see it in the latest Ballard Design or Pottery Barn catalog, but new pieces are not always practical or in my budget.  Over time, I've tried a few different methods to create my own and today I am sharing my favorite method with you.  With a few simple materials and just a little time, you can create your own DIY Faux Mercury Glass Votive Holders. This is one of those easy and inexpensive projects that will add a little sparkle to you home and a smile to your face.

Materials:
water
vinegar
spray paint (I used Rust-Oleum Imagine Metallic Spray Paint in Silver and Gold)
painter's tape (I used Frog Tape)
glass jar (I recycled empty Oui yogurt jars for this project.)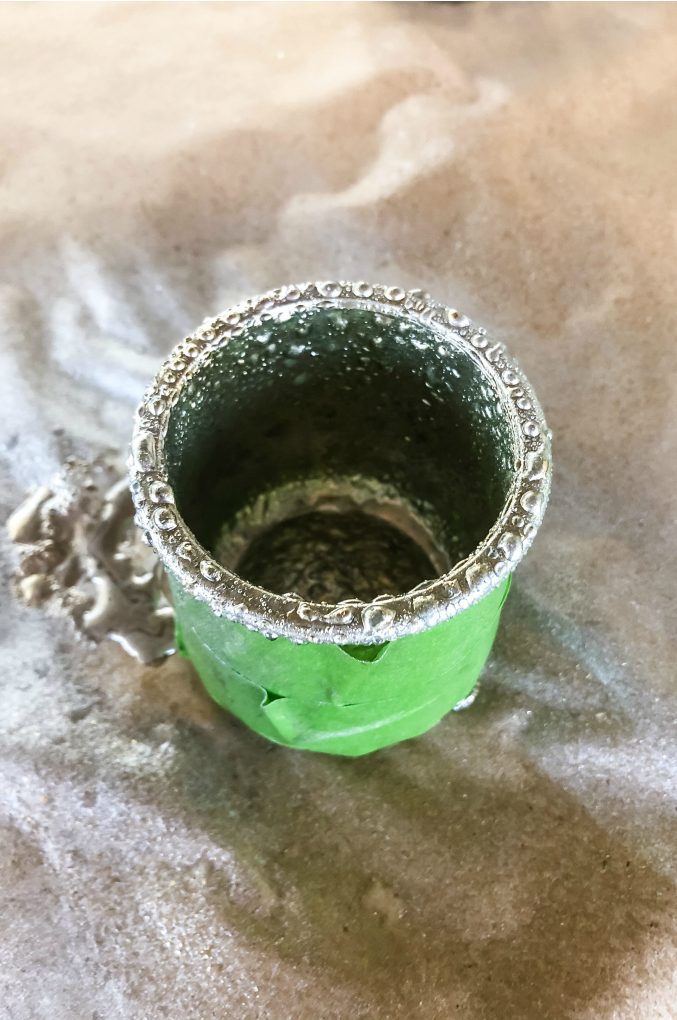 Directions:
Mix equal parts of water and vinegar in a spray bottle
Wrap the exterior of a glass jar with painter's tape.
In a well-ventilated area, lightly spray the interior of the glass jar with the silver spray paint.
Immediately after you spray the interior with paint, lightly midst with the water and vinegar combination.  You will see that the paint bubbles up and creates an interesting effect to mimic Mercury Glass.
Now, lightly spray the interior of the glass with the gold spray paint.  This different color with add some depth and interest.
Again, lightly midst the interior with the water and vinegar combination right away.
As hard as it is to wait, let it dry for a couple of hours.  Trust me, it is worth the wait.
Wipe the inside of the jar with a dry paper towel and peel off the paint's tape.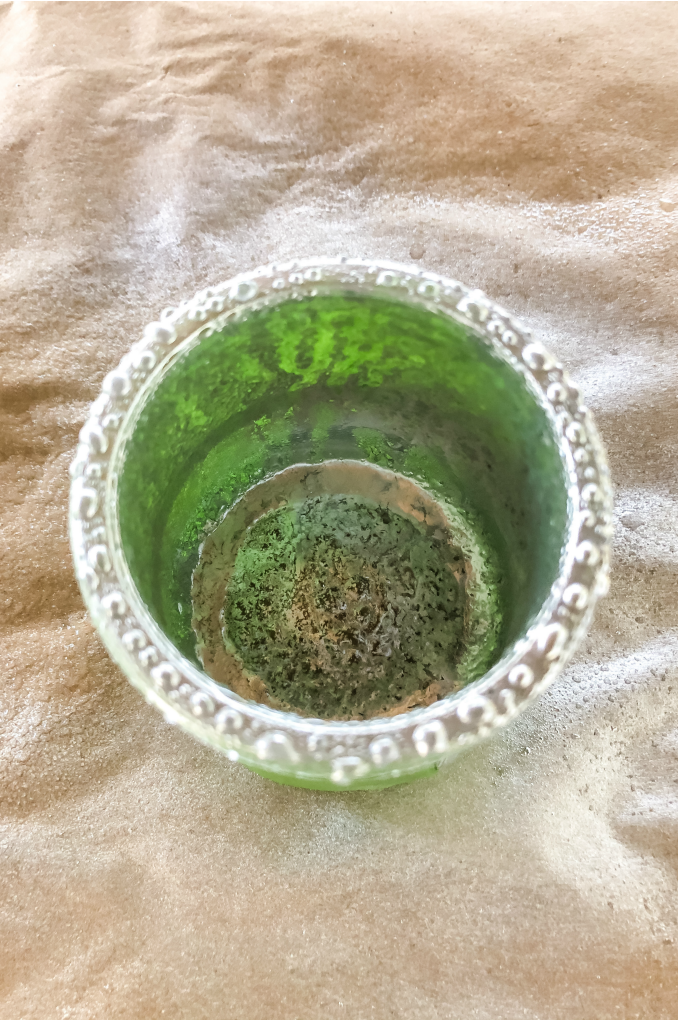 Add a tealight and watch it glow.
So pretty next to my dry brushed painted flower pots.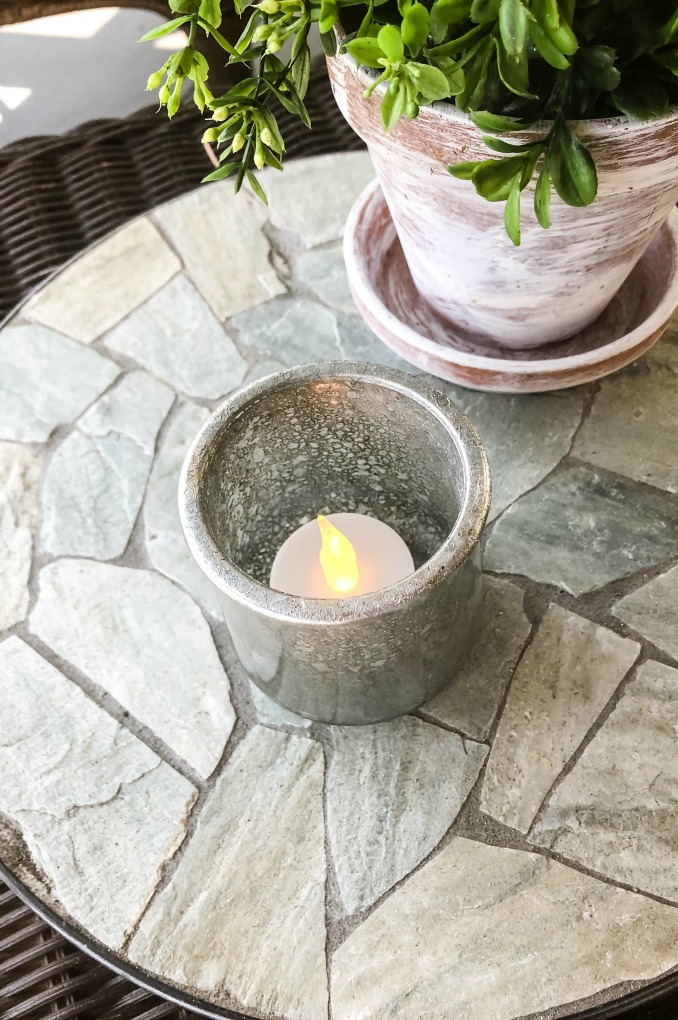 Maybe I will have to try adding one next to my DIY topiary too!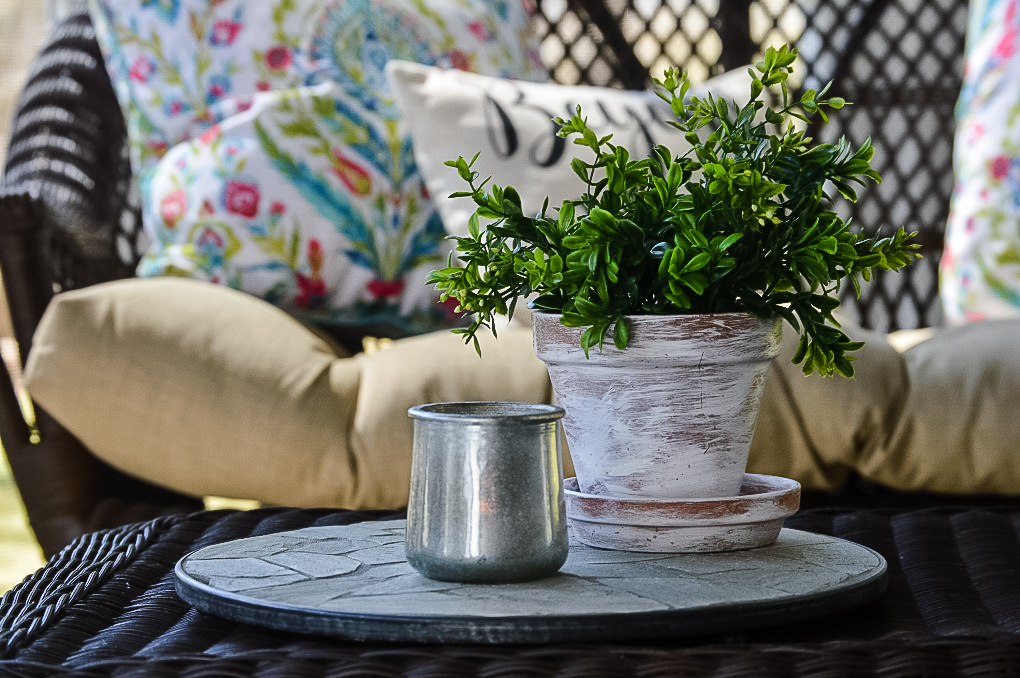 Where would you like to add a little sparkle to your home?
I have joined in with some blogger friends as part of a Facebook group called Craft and Chat Live.  This group is organized by the very creative and generous Chloe from Celebrate and Decorate.  Last week I took a leap of faith and did my first Facebook Live. During the live recording, I had shared this easy and inexpensive DIY Faux Mercury Glass Votive Holder. I am excited to share a new idea today at 4 p.m. EST.  I would love it if you joined me on Facebook!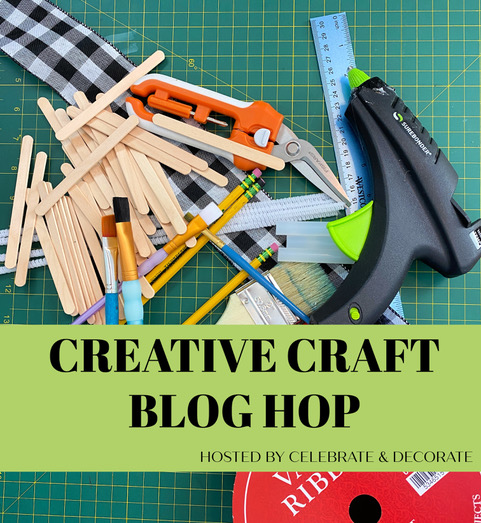 Please head over to see
Sustain My Craft Habit
and then visit all of these talented bloggers for more creative inspiration!
If you would like to save this post for later, please pin it here!