WW Rice and Beans Casserole
Sharing an easy recipe for this delicious WW Rice and Beans casserole.  This healthy and affordable meal can be made ahead and is gluten-free too!
A few weeks back I shared that I had begun my WW journey.  Since then, our world has changed in unpredictable ways.  While I am still trying to follow the plan the best I can from home, my focus has changed.  I am trying to use what I have in my home to create healthy and affordable meals for my family.  This slightly adapted WW family friendly recipe checks both boxes.  Along with being both healthy and delicious, this WW Rice and Beans Casserole is versatile, affordable, and is enjoyed by my whole family.  You probably already have everything you need to make this meal.
Ingredients:
non-stick spray
1 can yellow corn, drained
1 Tbsp canned green chili peppers, chopped
1 can pinto beans, rinsed and drained
1 cup cooked brown rice
3/4 cup of reduced fat shredded cheddar cheese
3/4 cup fat free sour cream
1/4 tsp chili powder
1/4 tsp salt
1/8 tsp black pepper
2 Tbsp scallions, chopped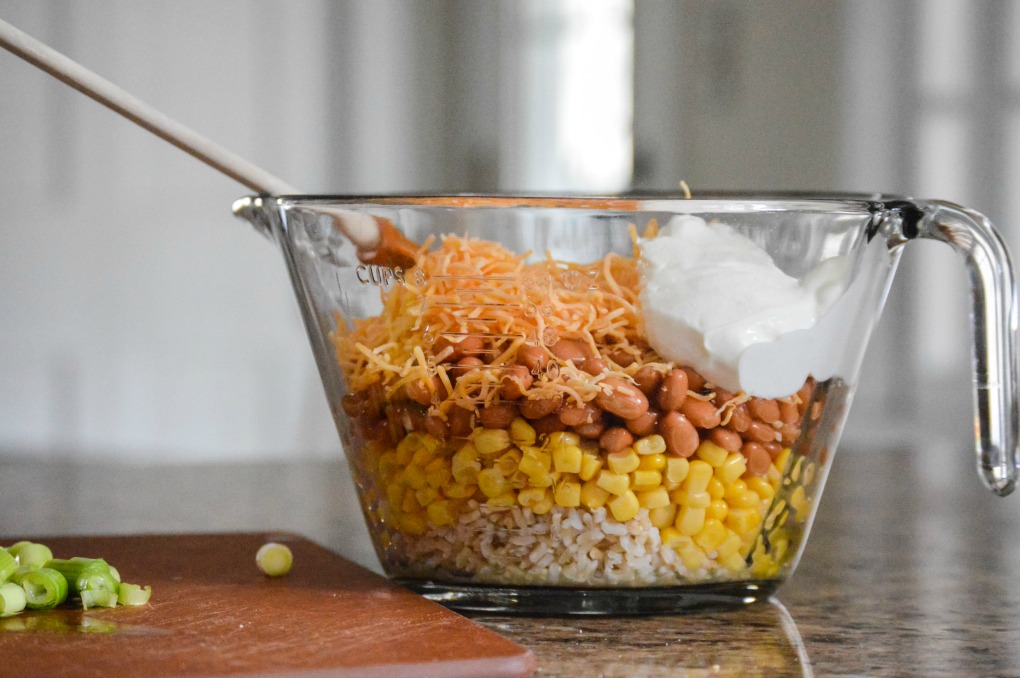 Instructions
 Preheat your oven to 350 degrees and spray a 9 by 13 baking dish with non-stick spray.
Combine corn, chili peppers, beans, rice, 1/2 cup of cheese, sour cream, chili powder, salt, pepper, and scallions in a large bowl.
Spoon the mixture into your baking dish.
Bake for 30 minutes.  Then remove from oven and sprinkle remaining 1/4 cup cheese on top of the casserole.  Return to the oven and bake another 10 minutes, or until cheese is melted.
Remove from oven and let sit for about 5 minutes.  Enjoy!
Can any of the ingredients be substituted?
We're all trying to make use of what we already have in our homes.  The last time I made this, I didn't have green chili peppers, but I did have a can of diced tomatoes with green chili peppers.  I first drained the tomatoes with chili peppers before adding them to this recipe and it was wonderful…so full of flavor!
When I was running low on sour cream, I have tried substituting plain fat free Greek yogurt. It worked out well.
I have not tried substituting different types of beans, but if you do, please let me know how it works out.
How many WW points is this meal per serving?
This recipe makes six servings.  Each serving is 3 points on the WW Blue plan.  Make this casserole a meal by adding a garden salad or some grilled chicken.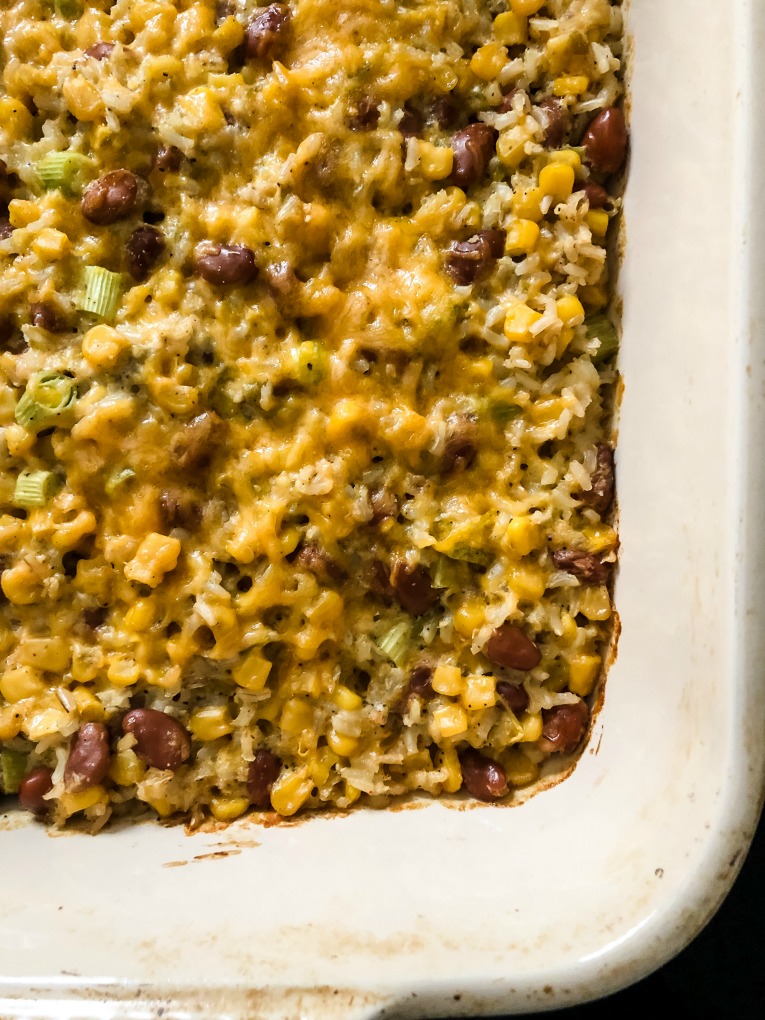 As you're planning healthy and nutritious meals for your family, you might want to consider some of these easy, healthy, and affordable family favorites.
Easy and Delicious Crockpot Chili
Oriental Pasta:  A 30 Minute Meal
Wishing you and your loved ones good health and happiness.  Stay well, my friends.
I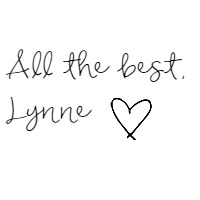 If you would like to save this post for later, pin it here!