A light and tasty open-faced chicken sandwich that comes together in just a few minutes.  This is a perfect meal for those busy weeknights.
Summer is approaching quickly.
The temperature is rising, the sun is beckoning us to be outside, and kids are counting down the days until summer vacation begins.
For me, it is crunch time.  My to-do list is long.
Every activity seems to have its culminating event and with so many evenings out, time becomes even more precious.
When life becomes hectic, you don't need to rely on take-out.
Instead, give these open-faced chicken sandwiches a try.
These satisfying sandwiches are the perfect solution to busy nights.  They are easy, tasty, and come together in just a few short minutes.  They are a favorite in our home, and I hope they will be in yours too!
You will need a fresh French baguette, cooked chicken, a pepper, a cucumber, a small can of sliced olives, mayo, mozzarella cheese, and Italian seasoning.
Preheat your broiler to 500 degrees.  Chop the cooked chicken into smaller pieces.  Peel and chop cucumber.  Dice pepper into small pieces.  Then just mix all of the ingredients, except for the baguette.
Cut the baguette into four pieces.  Then slice each piece in half so you can make eight open-faced sandwiches.
Spread the mixture onto the bread and place on a foil-lined baking sheet.
Broil for 5-7 minutes, until golden brown.
Enjoy these flavorful sandwiches with some fruit, veggies, or a salad.
What are some of your go-to meals for those busy nights?
Wishing you a great week!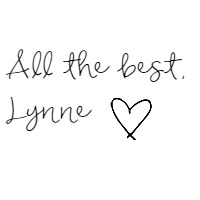 Open-faced Chicken Sandwich
Author:
Prep time:
Cook time:
Total time:
These tasty, easy open-faced sandwiches come together in just a few minutes for a delicious dinner.
Ingredients
8-9 ounces cooked chicken
1 French baguette
1 cucumber
1/2 pepper
1 can sliced black olives
1/2 cup of mayonnaise
1/2 cup of mozzarella cheese
1 1/2 tsp. Italian seasoning
Instructions
Preheat broiler to 500 degrees.
Cut the bread into 4 pieces. Then take each piece and slice it lengthwise to make 8 pieces.
Place the bread on a foil-lined baking sheet.
Peel and chop the cucumber. Chop the pepper as well.
Then, mix all of the ingredients, with the exception of the bread.
Spread the mixture on each of the eight pieces of bread.
Broil for 5-7 minutes, or until golden brown.
Serve immediately.
If you want to save this post for later, you can pin it here: