How to Dry Hydrangeas for Fall Decorating
Are you ready to be inspired for fall? I am joining some creative friends and sharing a simple step by step guide for how to dry hydrangeas for fall decorating.

Welcome!
I am so excited to be joining a talented group of blogging friends for the Fall Blog Hop, hosted by Kippi from Kippi At Home! 
She has gathered some favorite bloggers (yours and mine!) to bring you lots of amazing FALL Inspiration. With all these amazing ideas, you are bound to walk away with tons of ideas!
If you are joining me from my friend Cindy's blog, Cloches and Lavender, welcome! I am so happy you are here! Don't you just love her updated fall wreath?! There are so many different ideas to decorate and entertain for Fall in this blog hop – check the links at the end of this post for more fall ideas from my friends!
Do you have a favorite flower?
Hydrangeas are my absolute favorite flower. I love the delicate blue and purple blooms that grow on the big leaf hydrangea bushes, as well as the showy cone-shaped limelights. So when the end of summer approaches and the brilliant colors of summer fade, I like to bring these beauties into my home and preserve them. Today I am sharing a simple step by step guide for how to dry hydrangeas and for fall decorating.

When to Cut Hydrangeas for Drying
The beautiful hydrangea blooms that I have been fortunate to enjoy all summer long will begin to age as autumn approaches. They develop a faded, vintage look to them. This is the ideal time to cut the hydrangeas for drying. Drying hydrangeas is so easy and the elegant blooms are perfect for fall decorating.
How to Dry Hydrangeas for Fall Decorating
Cut the hydrangea stems about 12 – 15 inches long, depending on your vase. I usually cut the stem at an angle.
Remove all of the leaves.
Submerge about half of the hydrangea stem in water.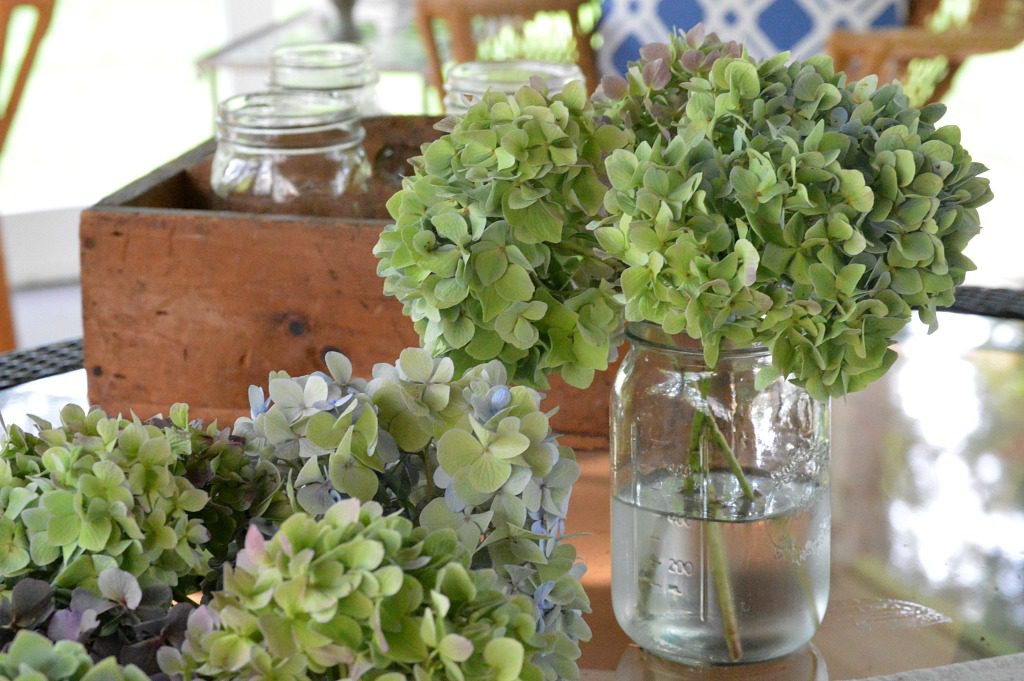 Now, just let the water evaporate over time. There is no need to refill the water.
The blooms will become paper-like and delicate.
How easy is that?
Beautiful clusters of these graceful flowers are perfect for fall decorating. You might enjoy them to on your fall table with lovely leaf stamped tea towels. Or use them to complement your cozy fall decor.
Do you decorate with hydrangeas? What natural elements do you incorporate into your fall decorating? I would love to hear your thoughts.
Let's get ready for the arrival of Autumn! Here are some of my favorite fall ideas!
DIY Apple Embroidery Hoop Wreath
Homemade Slow Cooker Applesauce
Welcome Fall Nature-Inspired Tablescape
Wicker Paper Plate Holder Pumpkin
Thank you so much for visiting today! I would love to connect with you on Facebook, Instagram, Pinterest, or here on the blog!
Next on the tour is my friend, Janet from A Life of Balance. She is sharing an easy diy for a beautifully decorated fall lantern. You don't want to miss it!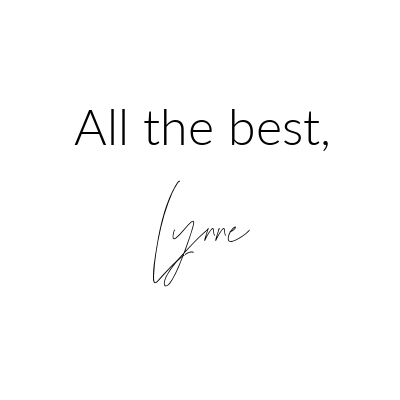 Please go and visit my talented, creative blogging friends! You'll be inspired to prepare for fall!

Kippi at Home  // Zucchini Sisters  // Olivia O'Hern  // Karin's Kottage
🍂 🍂 🍂 🍂 🍂 🍂

Darling & Dapper Life  // Peacock Ridge Farm  // Cloches & Lavender  // My Family Thyme
🍂 🍂 🍂 🍂 🍂 🍂

A Life of Balance  // From Farmhouse to Florida  // This Dear Casa  // Feet Under My Table