Creating a Customized Pillow Cover With the Cricut
I am so excited to share how I used my Cricut Explore Air to create a customized pillow cover for a special grandma this Mother's Day!
Hi Friends! If you are visiting from my friend Sara's blog, Birdz of a Feather, welcome! Don't you just love all her crafts and recipes? She's so creative!
I am so excited to join in the monthly Creative Craft Blog Hop, hosted by my friend Andrea from Design Morsels. You'll be amazed at what my crafty friends have been up to this month! You will find all of the links at the end of this post. I know you'll be inspired by all of the creativity!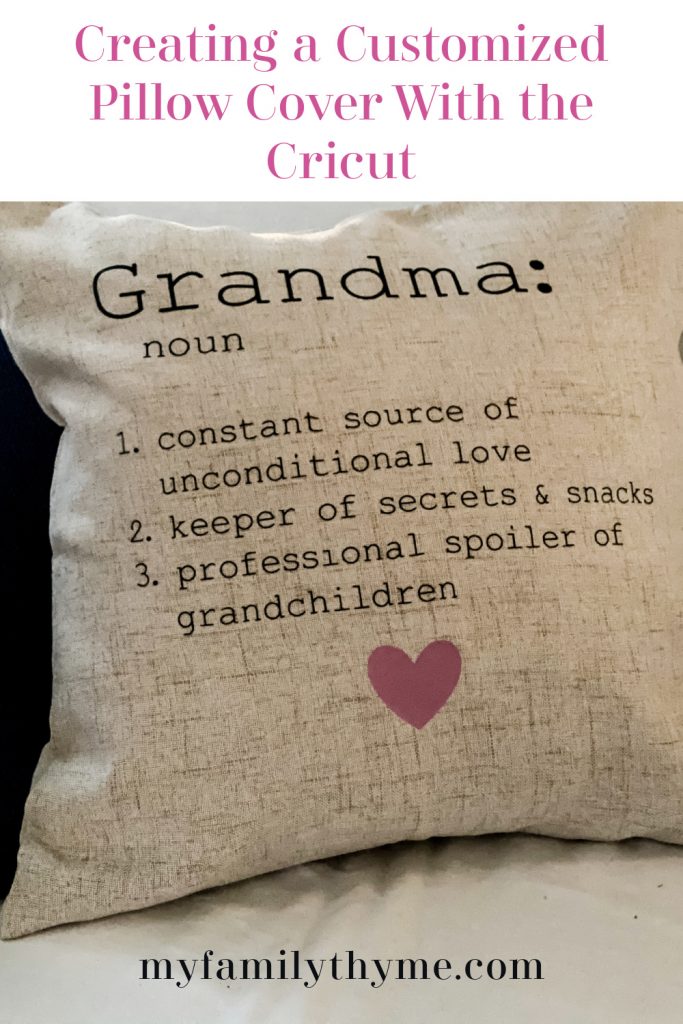 Being a fourth grade teacher in an elementary school is great. However; working in a place that feels like a second home is a blessing. I have spent the past twenty-two years in a warm, welcoming place. As a result, the people in this school are like a second family. So when one of our secretaries recently gifted me something and then welcomed a new grandchild, I thought that it might be fun to make something special for her. I love pillow covers and I thought it would be fun to make one for her, using my Cricut Explore Air 2 and EasyPress. It was a great gift to say thank you and celebrate this lovely grandmother!
If you have always wanted to make a customized pillow cover, you have come to the right place. I will show you how easy it is!
Materials:
I have included some affiliate links for your convenience. There is no additional cost to you. Please see my disclosure policy for more information.
Directions:
In Cricut Design Space, choose your text to create your message. I used the font, Courier New, and made my design to look like a dictionary definition. Since we work in a school, I thought it would be fun! Don't forget to attach your letters to maintain the correct spacing!
Create the heart, using the shape tab, also in Cricut Design Space.
Use heat transfer vinyl on your cutting mat. When cutting the letters for your message, be sure to click on mirror. This is so important so that your message does not come out backwards!
Place your heat transfer vinyl on your cutting mat, shiny side down. I like to roll my vinyl on the mat to be sure that it is smooth, without any wrinkles.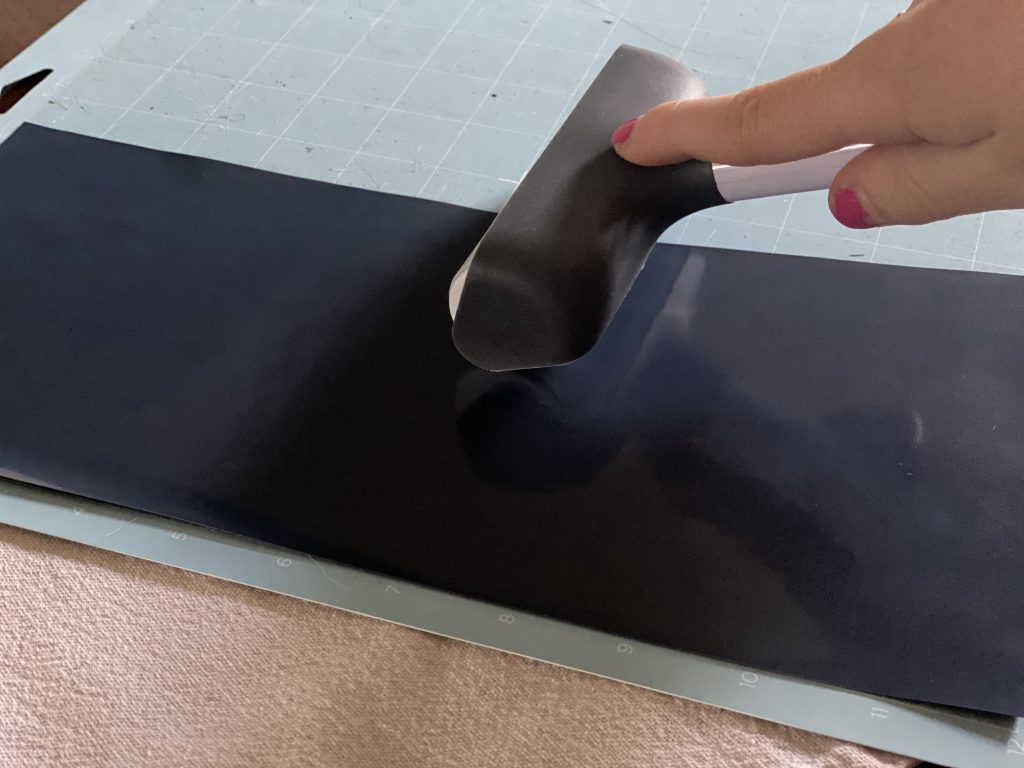 Cut your vinyl. 🙂
Once all of the cutting is done, you need to weed your vinyl. This means you need to use your weeding tool to remove the excess vinyl so that you just have the lettering left.
Place your pillow cover onto a heat mat and arrange your design. I do use the Cricut HeatPress Mat. I have used an ironing board in the past, but I prefer this mat. It provides such a smooth, dry finish to my projects! Be sure to measure to be sure that the lettering is straight and even.
Cover your design with parchment paper and then apply heat, using the Cricut EasyPress. It only takes about 10-15 second to adhere. Then, let your vinyl cool for about 30 seconds.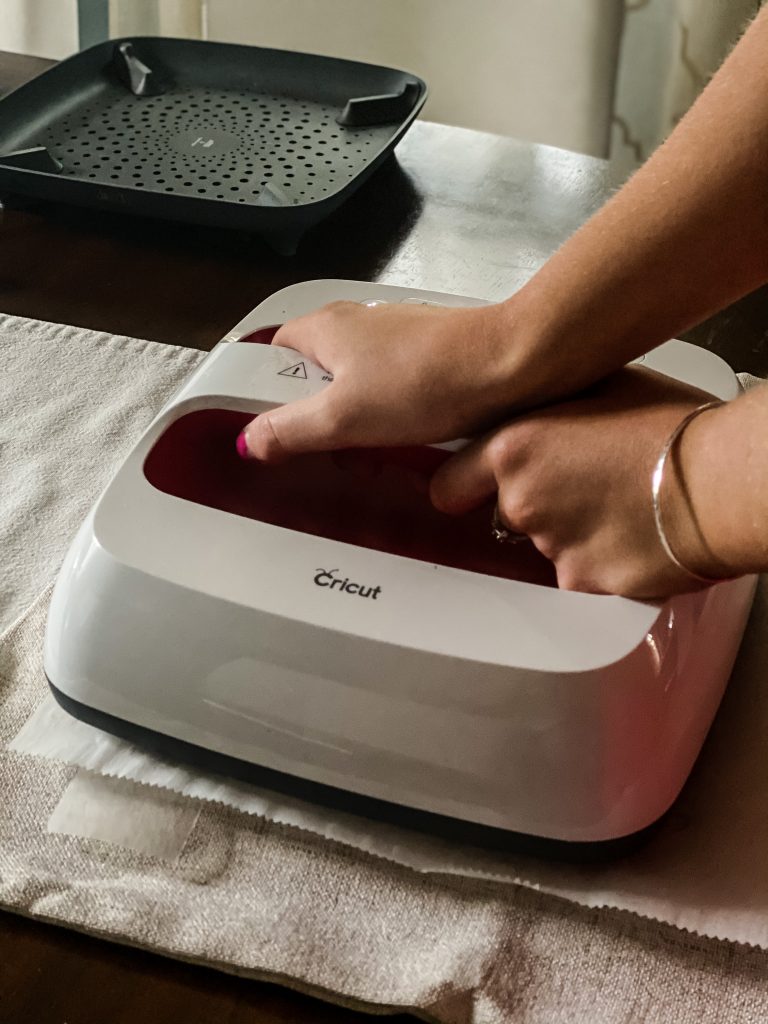 When your design is cool, carefully peel the plastic covering. It will leave the vinyl adhered to your pillow cover. If it is not adhered well, repeat the heating process.
Give your creation as a gift and watch the recipient smile!  Or, fill the pillow cover with an insert and enjoy!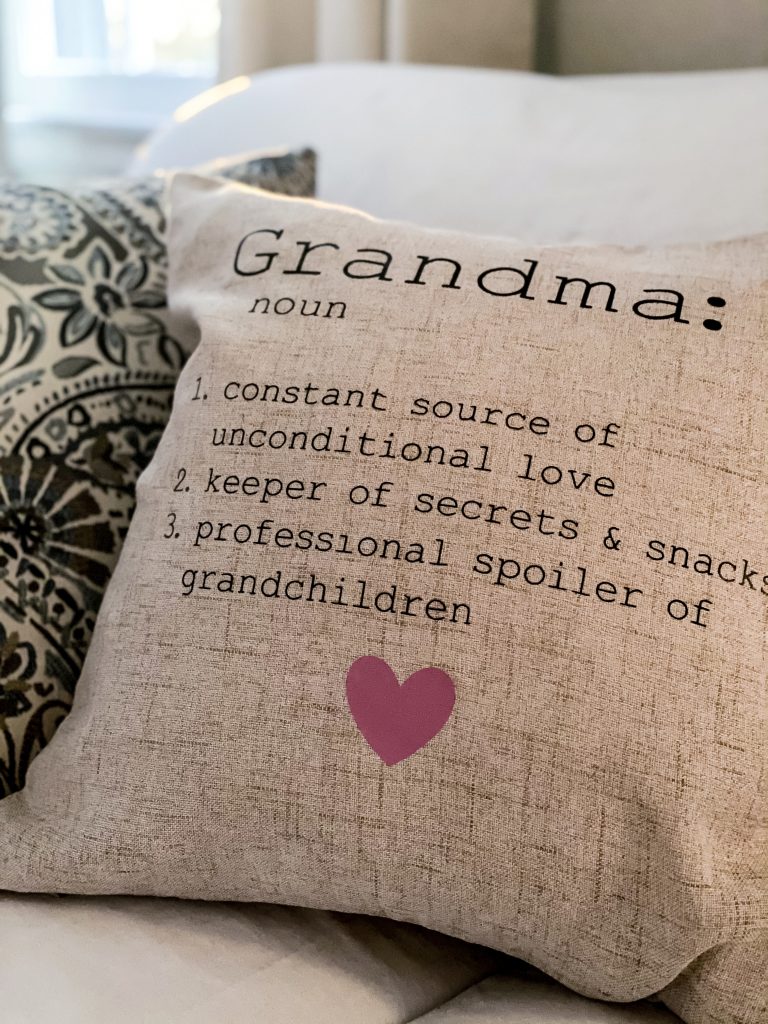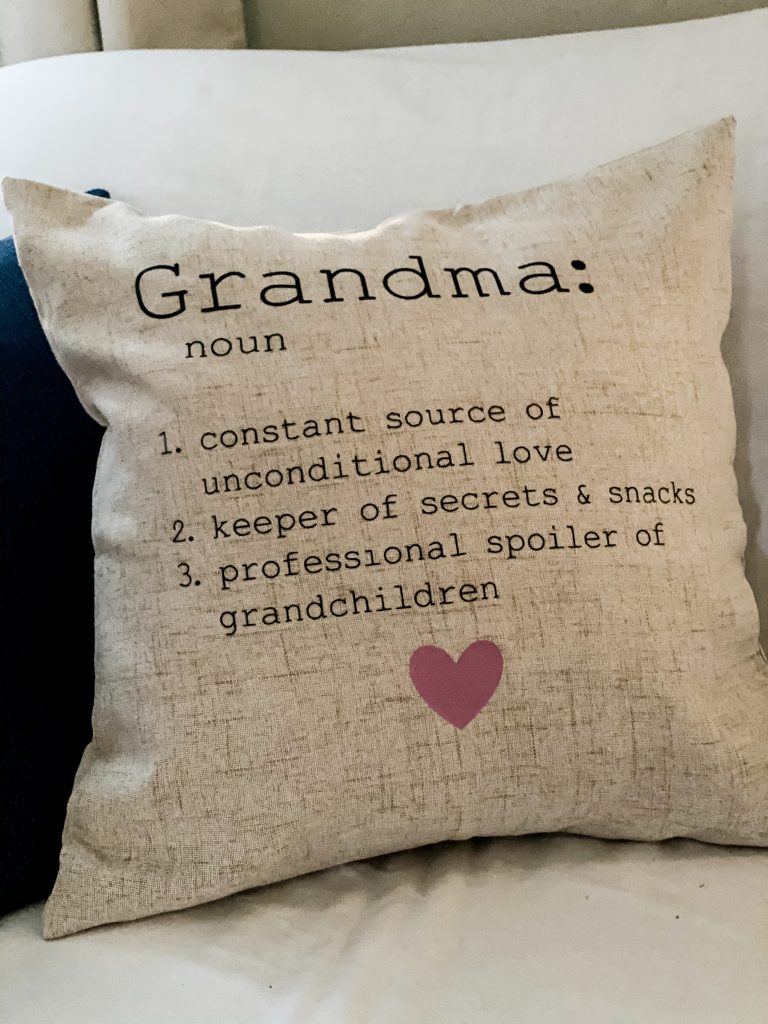 It's not hard to make a customized pillow cover with the Cricut! What kind of pillow cover would you like to make?
Don't forget to visit my amazing friends! You will be amazed by their creativity!
Creating a Customized Pillow Cover With the Cricut
Creations Flowering Tea Cup Centerpiece
Easy and Beautiful Bottle Painting
Wood Art Gift Cards For Mother's Day
Making a Tissue Paper Garland with Tassels
Pottery Barn Inspired Faux Textured Clay Vase DIY