Tuesday Turn About #204 Ready For Summer
At this week's party I am featuring ideas that will help us get our home and family ready for summer. Welcome to Tuesday Turn About #203 Ready for Summer!
Hello, my friends and Welcome to Tuesday Turn About!
I hope you enjoyed a beautiful Memorial Day holiday weekend! It is so important to take the time to remember and honor those who have served and gave the ultimate sacrifice for our country. We are the land of the free because we are the home of the brave.
Our town's Memorial Day celebration was a little eventful! We arrived at our town parade to find that there was a black bear roaming around! The bears seem to be everywhere lately and the Memorial Day parade was no exception!
The school year is quickly coming to a close, the weather is warming up, and the month of June begins this week. Summer is almost here! So at this week's Tuesday Turn About Link Party, I am sharing features to help us get our homes and families ready for summer.
Household Tip
One simple way to make your home feel neater and cleaner is to make your bed. It sounds so simple, but it's true! Making your bed only takes about five minutes and is absolutely free. When you make your bed each morning, it will make you feel like you have accomplished a task and make you more productive. Your bedroom will instantly look neater and more like the retreat that you want to enjoy at the end of the day.
Julie's Blogging Tip
Week before last, I promised to get your more info on converting to GA4 (the new Google Analytics).
And more info I have!
Here's a setup video for GA4 from Grayson Bell of iMark Interactive. And also a video to take care of pop-up screens that continue to come up after setup.
Now, I still need to use these videos myself, but I have utmost confidence in Grayson Bell and his tutorials, as I have used other tutorials of his in the past! Let me know what you think if you use these videos!
Be sure to hop over to My Wee Abode and Reinvented Delaware to check out SIX additional features from Tuesday Turn About! If you haven't been featured at My Family Thyme this week, you may have been featured there!
Though not a requirement at all, we would love it if you would subscribe and/or follow your hostesses on one or more of our social medias:
My Family Thyme
Simple Patriotic Summer Decor | DIY Patriotic Floral Summer Wreath
My Wee Abode
DIY Patriotic Wood Bead Garland with Stars |
How to Tone-Down Red White and Blue Decor
Reinvented Delaware
Easiest Homemade Greek Yogurt | DIY Ideas for Upcycled Planters

Budget Friendly Decorating Tips for Summer
Are you looking for some easy and inexpensive decorating ideas for summer? I know you will be inspired by this great collection of Budget Friendly Decorating Tips for Summer from CoCo of The Crowned Goat. Which of her tips will you use this summer?
End of the Year Teacher Gift Idea
The end of the school year is a great time to let teachers know how much you appreciate them! Nicolle of Our Tiny Nest shared her End of the Year Teacher Gift Idea and Free Printable. As a teacher myself, those thoughtful notes and kind gestures from students and parents are very much appreciated as well!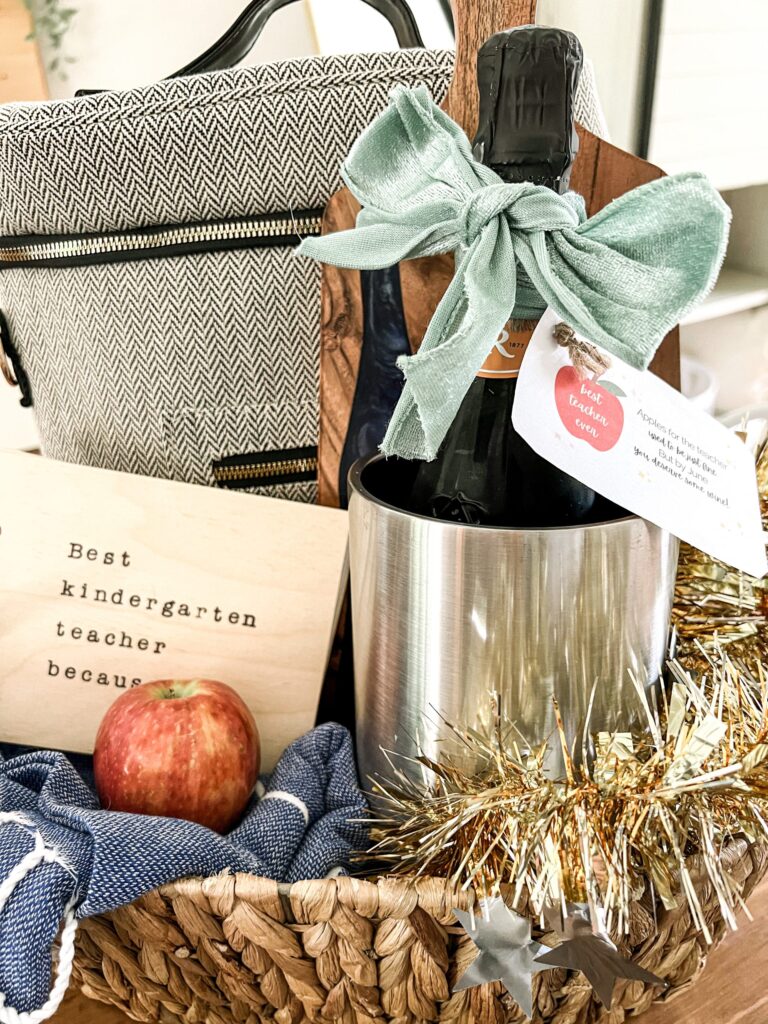 Refreshing Melon Ball Punch Recipe
Are you looking for a light, tasty and refreshing summertime drink? Sarah of Must Have Mom shared her Refreshing Melon Ball Punch Recipe. I love the taste of melon and will definitely be trying this pretty punch this summer!
Before you get started, take a look at our guidelines:
This party is for home decor and home-related posts only (recipes, organizing, DIY, crafts, etc.). Link up to 3 related posts. Please do not link up informational posts that do not relate to the topic.
If you would please not link up shops, advertising, round-ups, other link parties, or any posts promoting sales, we would appreciate it.
DO NOT PIN FROM IMAGES ON THIS PAGE (it just won't work right on Pinterest). However, please visit the original post/source and pin from there. That works perfectly!
Please make sure that your images are in a jpeg or png format. If we can't save your image, we may not be able to feature you. So sad!
By linking to the party, you give us permission to share your projects on our blogs and social media. We will always give proper credit with a no-pin image.
Tuesday Turn About Link Party runs from Tuesday at 6 pm EST through Saturday 1 am EST! Join us during those times each week!