Refreshing Your Living Room With Birch Lane
I am so excited to share living room inspiration ideas with you from one of my favorite companies, Birch Lane.
It has been said that there is no place like home. Throughout these past few months, that statement certainly rings true. Our homes have really become our havens. Along with being our shelter, our homes have become our work spaces, our children's classrooms, and even our gyms. They are our safe spaces, where we can retreat.
Back in the fall, I had begun updating my living room by painting it one of my favorite colors, Benjamin Moore's Revere Pewter.  It is a beautiful griege color that I had lightened by 50%. It is the perfect neutral backdrop. I also purchased this gorgeous Leora Gray/Navy Blue area rug from Birch Lane.  I love the muted shades of grays and blues in this gorgeous rug.  Unfortunately, that was where I had stopped.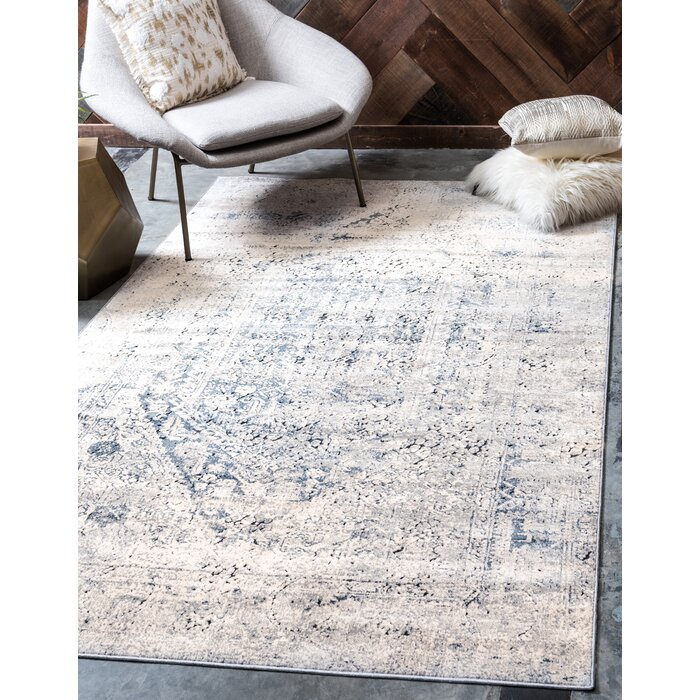 Throughout our time at home, I have been dreaming about how I could finish our living room refresh to make it a light, bright, and comfortable space. So you can imagine my excitement when Birch Lane asked me to gather some of my favorite living room decor pieces to share with you. I had so much fun choosing a variety of classic, versatile pieces to share with you!
Seating
To create a welcoming and comfortable space, I first chose this gorgeous Dores Chaise Lounge.  Doesn't this chaise look like the perfect place to cuddle up with a blanket and book…or maybe take a nap?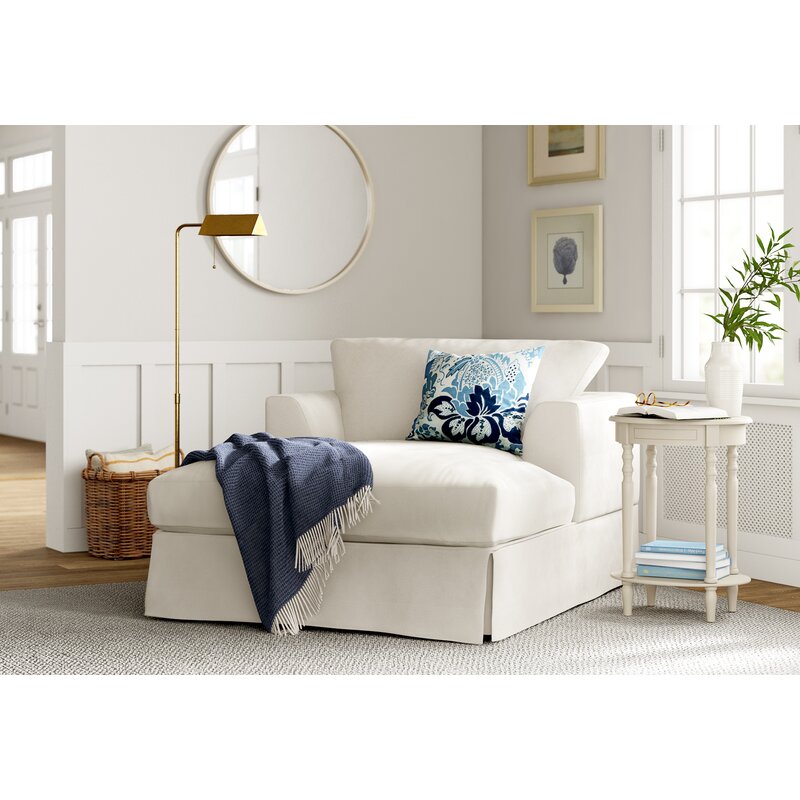 End Tables
Of course, end tables are a must.  Birch Lane offers so many options that are both beautiful and functional.  They come in a variety of shapes and colors.  Whether you are looking for the popular weathered wood or perhaps a combination of wood and metal, Birch Lane is the place to go.  These are some of my favorites.  Which one do you like best?
Storage
Most rooms need storage.  Whether you are trying to tuck away toys or shoes, it is important to have a place to put things away.  This Hemsworth Storage Bench, with its classic look, comes in a variety of colors and provides additional seating, as well as necessary storage for today's home.
Lamps and Accessories
No room is complete without proper lighting and accessories.  They are the details that complete a room and a great way to bring in a mix of textures as well as pops of color.
Pillow covers are a great way to make an inexpensive update.  They so easy to keep clean and change out.
Ottoman
I saved the best for last.  This tufted ottoman is one of my favorite pieces!  This piece will definitely be my next purchase.  I love the versatility of this piece.  It is elegant, yet functional as it can serve as both a surface as well as seating…and the casters will make it easy to move.  Don't you just love the neutral color and that nail head trim?
Have you been dreaming of updating and refreshing a space in your home too?  I would love to hear your ideas!
Wishing you a wonderful week!