8 Easy Ideas to Decorate Your Kitchen for Christmas
Join me for the Blogger's Best Holiday Home Tours! I am sharing 8 easy ideas to decorate your kitchen for Christmas.
Blogger's Best Holiday Home Tours
Hello, my friends and welcome! This week is Bloggers' Best Holiday Home Tour! This tour, hosted by my talented friend Kelly from The Tattered Pew, features 35 creative bloggers, who are welcoming you into their holiday decorated homes. You will love all of the amazing holiday decorating inspiration!
If you are joining me from Michelle's Thistle Key Lane, I am so glad you're here! Isn't her living room beautiful? I just love Michelle's timeless, classic style.
If you are new to My Family Thyme, welcome! I'm Lynne. I am a life-long New England girl. By day, I'm a wife, mom to two college kids, and a fourth grade teacher. By night, I am a crafter, baker, gardener, and self-proclaimed home decor enthusiast. I am a lover of all things home and family. My Family Thyme is a place where I enjoy sharing and connecting with you!
I LOVE Christmas and am so excited to welcome you into my kitchen!
This post contains affiliate links. Please see my disclosure policy here. Thank you for your support.
8 Easy Ideas to Decorate Your Kitchen for Christmas
Today is the first day of December and it is officially the holiday season. I love adding simple and easy decorations to my kitchen that are both festive and functional. With these 8 easy, budget-friendly ideas, you can get your kitchen ready for Christmas too!
1. Add Seasonal Linens
Adding fresh, seasonal linens is an easy and budget-friendly way to add some Christmas cheer to your kitchen. You don't have to completely change out all of your daily linens. Simply, place a pretty new dishtowel in an eye-catching spot or add new runner to your table.
2. Decorate with Wreaths
Wreaths aren't just for exterior doors. Add a wreath to an interior door, on the interior of a window or on a your cabinet doors. Along with the greens, the ribbon and embellishments will bring a pop of color and texture to your space.
3. Add Greenery
I love bringing greenery into my home. When you can't do fresh greenery, use faux. Nowadays, the quality of faux greenery has improved and so many look very realistic. Along with wreaths, adding small artificial trees, garland, and small picks of greens can add a natural touch.
4. Create a Hot Cocoa Bar
Have you ever created a hot cocoa bar? Use a tray to gather your supplies to create a hot cocoa bar. This wooden tray is from Target's Dollar Spot. Keep it simple with marshmallows, hot cocoa mix, along with a few candy canes. Wouldn't this be a great spot to warm up?
5. Light a Pretty Candle
Whether you purchase a scented candle or make this Simple DIY Holiday Jar Floating Candles with Boxwood and Cranberries, the soft glow of candlelight will make your kitchen cozy and inviting.
6. Decorate with Ornaments
Christmas ornaments are not just for the tree! Use ornaments in unexpected places to add a pop of color, a festive word, or a holiday touch. This wood slice ornament is being used to as a napkin holder.
7. Use Seasonal Dishes & Mugs
You don't need a whole new set of dishes for the holidays. Adding a set of holiday side plates or mugs is a great way to bring a festive touch to your Christmas kitchen. I recently found these Santa Claus mugs from Pottery Barn. They are my favorite because they remind me of ones that my grandmother had owned. When I see them, it takes me back to my grandma's kitchen.
8. Create Small Vignettes
A vignette is a small grouping of decorative items to create interest. I recently made these ribbon wrapped trees. By just gathering them on a Dollar Tree charger plate, with this jingle bell ribbon and greens, I was able to create a pretty centerpiece for the table. What items could you gather to create some vignettes in your kitchen?
Shop the Look

I hope these ideas are helpful to you as we welcoming Christmas into our homes!
Thank you so much for visiting today! Please be sure to visit all of my creative and talented blogging friends listed below as they each share their beautiful homes with you. Please head over to my friend Amber at Follow the Yellow Brick Home. You will love her classic, elegant home decor!
If you have any questions about anything, please feel free to reach out to me. I would love to connect with you on Facebook, Instagram, Pinterest, or here on the blog!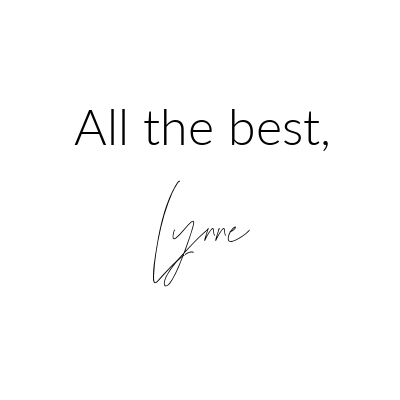 Bloggers' Best Holiday Home Tours
This week I am joining some of my blogging friends for the Bloggers' Best Holiday Home Tours 2022. Thirty-five talented and creative women will be opening their homes up for you to tour all week long. You can visit each Christmas home tour by clicking the links below.
Monday's Tours

The Tattered Pew // Cottage On Bunker Hill // StoneGable // My Wee Abode
Open Doors Open Hearts // Cottage In The Mitten // My Thrift Store Addiction
Tuesday's Tours

Midwest Life & Style // She Gave It a Go // Sand Dollar Lane // Bricks n' Blooms
Pasha Is Home // Robyn's French Nest // The Ponds Farmhouse
Wednesday's Tours

Shiplap and Shells // White Arrows Home // This Is Simplicite // White Lilac Farmhouse
Peacock Ridge Farm // Cloches and Lavender // Simply2Moms
Thursday's Tours

County Road 407 // Country Peony // Eleanor Rose Home // Le Cultivateur
Thistle Key Lane // My Family Thyme // Follow The Yellow Brick Home
Friday's Tours

Southern Crush At Home // A Life Unfolding // Southern Home and Hospitality // WM Design House
Dabbling and Decorating // Lora Bloomquist // Vintage and Grace Living