Do you love using fresh herbs in your cooking? Create a simple and inexpensive hanging herb garden!
I am one of those people that when I have a problem, I have to find a solution.  I love gardening and using fresh herbs in my cooking, but my problem this year is that the animals in our area are getting into some of the herbs in my garden.  My thyme and chives still seem to be thriving, so I left them alone.  I decided to create a little hanging herb garden for my rosemary, basil, and lavender.  Plus, having them hanging near the kitchen window brings in fresh beautiful scents that I just love.  
To make this project, I started out with some hooks that I found on clearance at Marshalls.  I originally was planning to stain some wooden pegs from my local craft store.  Either would work well.
Next, I purchased three galvanized tin buckets from Michaels.  These were 50% off, plus I had a coupon for an additional 15% off, so they were next to nothing.  Of course, I needed some fresh herbs that I picked up at Home Depot.
The first thing I did was to drill a hole into the bottom of each bucket for drainage.
Using a level, measure and hang your hooks.  I have wood clapboard, so I chose to use a drill to anchor screws into the clapboard to hold it securely.
Then, just add a little potting mix and your herbs.
I had also picked up these fun plant stakes to label my herbs.  Just write on the stakes using a thin chalk marker.
My problem is solved and I love the results.  It took only about 15 minutes to put this together…so simple.
If you love using fresh herbs and are thinking of creating your own herb garden, consider making a hanging herb garden.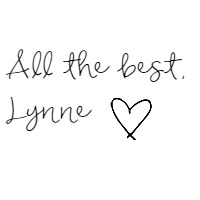 If you would like to save this post for later, pin it here: