DIY Homemade Weed and Poison Ivy Killer
Rid your yard of pesky weeds and poison ivy without the use of harsh, toxic chemicals.  You probably have everything you need to make this DIY Homemade Weed and Poison Ivy Killer!
This post contains affiliate links. If you click on an affiliate link and purchase something, I may receive a small commission, at NO additional cost to you.
Welcome to the July Pinterest Challenge Blog Hop, hosted by My Pinterventures. The purpose of this Pinterest Challenge is to motivate all the participants of this hop (and you too) to not just pin, but to make it happen! I am excited to join in with this creative group of bloggers!
The pin I chose is this Homemade Poison Ivy and Weed Killer that Really Works from Country Living in a Cariboo Valley.
Have you ever heard the phrase "Leaves of three, beware of me"? Unfortunately, the perimeter of our yard has been overrun with poison ivy. Each year we try to do our best to try to deal with it, but it inevitably comes back and spreads. The problem is that I am extremely allergic to it. The past few years I have had horrible reactions and ended up with multiple visits to my doctor.
This year, we have decided to tackle it in a different way, without the use of scary, toxic chemicals. While scrolling through Pinterest, a pin for Homemade Poison Ivy and Weed Killer that Really Works from Country Living in a Cariboo Valley caught my eye. Could this be the answer to our problem? It was definitely worth a try!
Materials and Ingredients:
To make this homemade poison ivy and weed killer, you need a few things:
We waited until a warm, sunny day when there was no chance for rain and then we mixed the following recipe:
3 cups vinegar
1/2 cup salt
1 tablespoon dish detergent.  I used Dawn detergent as the original recipe suggested.
Directions:
First, mix vinegar with salt until it is dissolved.
Add the dish detergent.
Put the mixture into a sprayer.
Lastly, spray generously onto the leaves of the plants during a dry time.
Repeat each week as necessary.
So, did this work? This mixture worked very well on killing weeds…especially those pesky unwanted weeds that grow in the cracks between the sidewalk.  As far as the poison ivy, it did help. After a week, this is what it looked like.
And after two applications…it definitely looks like it is dying.
I was very fortunate. My local community has a Buy Nothing Facebook site where neighbors freely give each other gifts…whether it is a service or an item. A very kind person posted that she is not allergic to poison ivy and would be willing to come and clear some. Can you imagine? What an incredibly generous offer! I purchased her some chemical resistant gloves and she came dressed very cautiously. After two mornings of work, this amazing woman pulled the roots of the plants, bagged, and safely discarded at the town dump.
We will to continue to generously spray the areas that were not pulled. I have been advised to add more salt to the mixture. Do you have any advice on getting rid of poison ivy? I would love to hear your thoughts.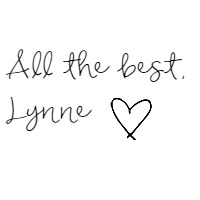 For more Pinterest inspired projects from this month's Pinterest Challenge hosts, check out the links below ↓
My Pinterventures  •  Cookies Coffee and Crafts • Farm Girl Reformed  •  Slices of Life • Domestic Deadline • Decorate and More with Tip • Purple Hues and Me • Life Beyond Kitchen •  Mom Home Guide  • My Family Thyme • Sew Crafty Crochet • Once Upon a Time & Happily Ever After • Sum of their Stories
Now, let's see what the other hosts have created ⇓⇓