These patriotic jars are a great addition to your 4th of July decor! So versatile and easy to make, this DIY jar craft will be a favorite for your celebration!
This post may contain affiliate links.  As always, all opinions are my own. 
Can you believe that the 4th of July is just around the corner?  After what seemed like the longest winter ever here in Connecticut, spring made a quick appearance and now summer is right around the corner!
Before the 4th of July, I like to add a few patriotic touches to our porch.  You can read about how my porch went red, white, and blue last year.  I have seen all kinds of mason jar crafts floating around on Pinterest and figured why not give it a try.  I went through my cabinets and decided to use a few jars that I had on hand to make some patriotic decor.  These are pretty easy to make…you just need a few jars, some star stickers, painters tape, and a little paint!
I began by sticking the star-shaped stickers to the two smaller jars, being sure to push down firmly.  Likewise, on the large jar, I decided to create vertical stripes, using painter's tape.
I painted two coats of DecoArt Deep Midnight Blue on the smaller jars and two coats of Santa Red on the larger jar.  I let these dry on my dining room table for a couple of days.  
Once they were completely dry, I gently and carefully peeled the stickers and removed the tape. 
Next, I added the rims and some festive ribbon to complement the color choices.
I just love the pops of patriotic color it brings to my porch.
Add a tealight candle or a some fresh flowers from the garden.
Maybe you would like to use these to hold utensils or straws?  How about a planter for some succulents?  There are so many possibilities.

I love these how these cute little patriotic decorations turned out.  I hope you give this easy and fun project a try!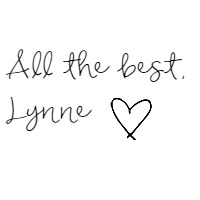 If you would like to save this post for later, pin it here: