How to Use a Wall Stencil to Create an Accent Wall
As part of the One Room Challenge, I am sharing how to use a STENCILIT wall stencil to create an accent wall in my home office.
This post is sponsored by Stencilit.co  All opinions are my own.  This post contains affiliate links. If you click on an affiliate link and purchase something, I may receive a small commission, at NO additional cost to you.
Hi Friends!  It's amazing to think that we are already half way through the One Room Challenge and sharing our progress!
Welcome!
If you are visiting from the One Room Challenge website, welcome! My name is Lynne. I am a Connecticut wife, mom of two young adults, and an elementary school teacher.  My Family Thyme was started as a way to share my love of all things home and family.  I would love to connect with you over on Instagram, Facebook, and Pinterest!
What is The One Room Challenge?
The One Room Challenge, hosted by Linda at Calling it Home and Better Homes and Garden, is a challenge where featured designers and guest participants are challenged to transform a room in just six weeks.  This challenge is not a competition, but a celebration of creativity and inspiration. This year things are a bit different due to our current situation with COVID-19.  The ORC began a month later than originally planned and we will have 8 weeks to complete our spaces.  If you are looking for design inspiration, check out these talented and creative featured designers and guests each week!
During week one of the challenge, I shared my plan for transforming our bare home office into a stylish, functional, and cohesive space.  The room was a catch-all of mismatched tag sale finds and hand me down.  It lacked storage, organization, and style. I spent weeks two and three painting the walls a beautiful cool gray color and the trim a crisp white, using this easy and efficient trick for painting windows.  This gorgeous gray paint color that acts as a neutral, calming backdrop for the room and has made the space feel much lighter and brighter.
Choosing a Wall Stencil:
I knew I wanted to do something special in this space.  The instagram account of Stencilit.co caught my eye.  I loved the looks of the beautiful designs and patterns of their stencils and instantly thought about adding this look to my home office.  It would give the room some personality and style.  After visiting Stencilit's Etsy shop and reaching out to the shop owner, I decided on the Morocco Large Wall Stencil.  Merili, the shop owner, couldn't have been nicer, and the stencil arrived quickly and well packaged, complete with detailed instructions.  I also ordered their flocked stencil roller cover as well.  This tool ensures a thin layer of paint is applied, which helps the paint to dry quickly so the stencil can be re-positioned right away.
I have stenciled, but never an entire wall. The quality and size of the stencil made it so easy to use.  A smaller stencil was also included, which definitely helped me with the edges, as I needed to stencil around a window.
Materials:
Once your beautiful wall stencil arrives, you will just need a few other materials to complete this project
paint (I used Deco Art Acrylic paint in Warm White)
small roller tray for paint
roller
flocked roller cover from Stencilit
painter's tape (I used Frog Tape)
How to Stencil a Wall:
After gathering my materials, reading the directions carefully, and practicing on an old poster board, I was ready to give it a try.  The stencil is large (24 inches by 37.5 inches).  Beginning in the top left corner and using painter's tape to hold the stencil in place, I worked from top to bottom.  Using the flocked roller helped ensure good results.  When I did need to use just a part of the stencil, I was able to use the smaller, single stencil that Merili also included.  The process was much faster than I thought it would be and the result is a beautiful accent wall in my home office.
Stenciling with Stencilit was an easy and budget-friendly solution to adding personality and sophistication to my space.  The result is soft and subtle, but stylish. Now, every time I walk by this room, I can't help but smile.  I am so happy with the accent wall and how this entire project is coming together.
I have been painting furniture.  My goal is to have all of the pieces painted to create a more cohesive look.  I am looking forward to sharing it with you this week!
Don't forget to head over to check out these talented and creative featured designers and guests each week.  You will find so much inspiration!
Wishing you a wonderful week ahead!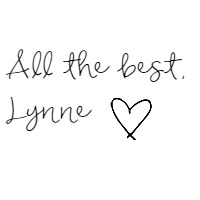 If you would like to save this post for later, pin it here!