How Parents Can Help Their Children at Home
Fifteen ways for parents to help their children at home as they grow throughout their elementary school years.

Welcome to Teacher Mom Monday! I will be doing a series of posts for parents, from the perspective of both a teacher and a mom. I hope you find these posts to be helpful, informative, and motivating.
Raising my children is one of the hardest jobs I will ever have to do, but it is definitely the most important and rewarding. As parents, we look at our precious children with so much love, adoration, and hope. With our guidance, we want them to learn and grow into happy, healthy, and kind people.
As a veteran teacher, the question that many parents often ask me is, "How can I help my child at home?"
This is a broad, but thorough list of ways to help your child. As this Teacher Mom Monday series progresses, I will be sharing more information specific to reading, writing, and mathematics. If you have specific questions or topics that you would like me to address, please feel free to send me an email.
Many things that you do daily, at home will help your child as they grow throughout their elementary school years.
 Read. Set aside time to read together every day.  Let your child read to you, but also read to your child. While listening to the intonation of your voice, your child will develop vocabulary and listening comprehension skills. Remember, children who are read to will read.
Talk to your child and listen to your child. Unplug from technology and distractions to take the time to have a conversation with your child everyday. Talk about school, everyday events, and subjects that interest him or her.
Take time to play with your child. You will create wonderful memories and your child will look forward spending time with you.
Solve problems with your child, instead of for your child. Talk through the variety of possible solutions and results.
Count everything and anything. As your child grows, give him or her real-life practice with the concepts of time and money.
Encourage your child to write. You can also write out your child's ideas and stories. Children like to see their thoughts in print.
Give your child real-life learning experiences.  Take him or her to libraries, parks, zoos, and museums. This will help him or her make connections to the world around them.
Structure, consistency, and routine are good for children. Clear expectations, family dinners, and bedtimes are all good things in a child's life.
Kindly, but firmly teach your child how to behave appropriately in different situations. For example, at school children use indoor voices in the classroom and outdoor voices at recess.
Let your child know that education is important. Support your child by encouraging him or her to work hard at school and ask questions if they are unsure. Your teacher is there to help your child.
Celebrate your child's strengths and work on things that may be challenging. Teach your child that perseverance will help them succeed.
Encourage your child to get outside and play. Exercise and fresh air is important for your child.
Don't over-schedule your child. Make sure there are days when they can just come home, without planned activities.
Let your child be bored. Encourage creativity and imagination without entertaining your child.
Good nutrition is important. Encourage your child to try a variety of foods.
Some of these ideas are easier to implement than others.  There were times when I definitely over-scheduled my children and then had to decide, do we give something up or teach the lesson to finish what we started?  Parenting is not easy.  Remember, you know your child best and what works best for your family.
Do you have any ideas that you would add to this list?  I would love to hear from you!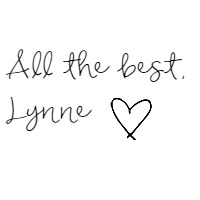 If you would like to save this post for later, pin here: