A Simply Sensational Flower Garden Container
Are you craving some vibrant color and beautiful texture in your yard or outdoor space this Spring? It is so easy to create a stunning flower garden in a container that will bloom throughout the summer months. Follow this step by step tutorial for planting a simply sensational flower garden container.
If you would like to save this post for later, please pin it here.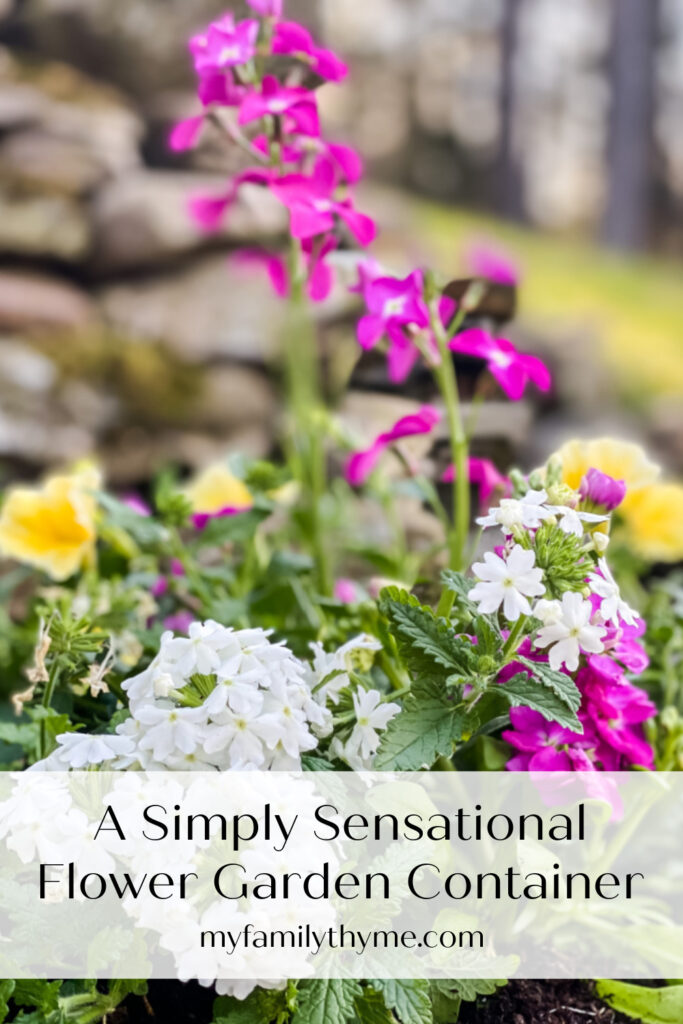 It's Spring here in New England. The days are starting to warm up a bit, but there's still a chill in the air that tells me it is not quite time for planting. How can I add some beautiful color and texture to my yard, without the worry of frost? The answer is simple: a flower garden container.
Today I will show you how to plant a pretty combination of colorful annuals in a planter. Even better, I've teamed up with a group of my blogging friends to share even more outdoor plants and flower garden inspiration. You will find all of the ideas at the end of the post!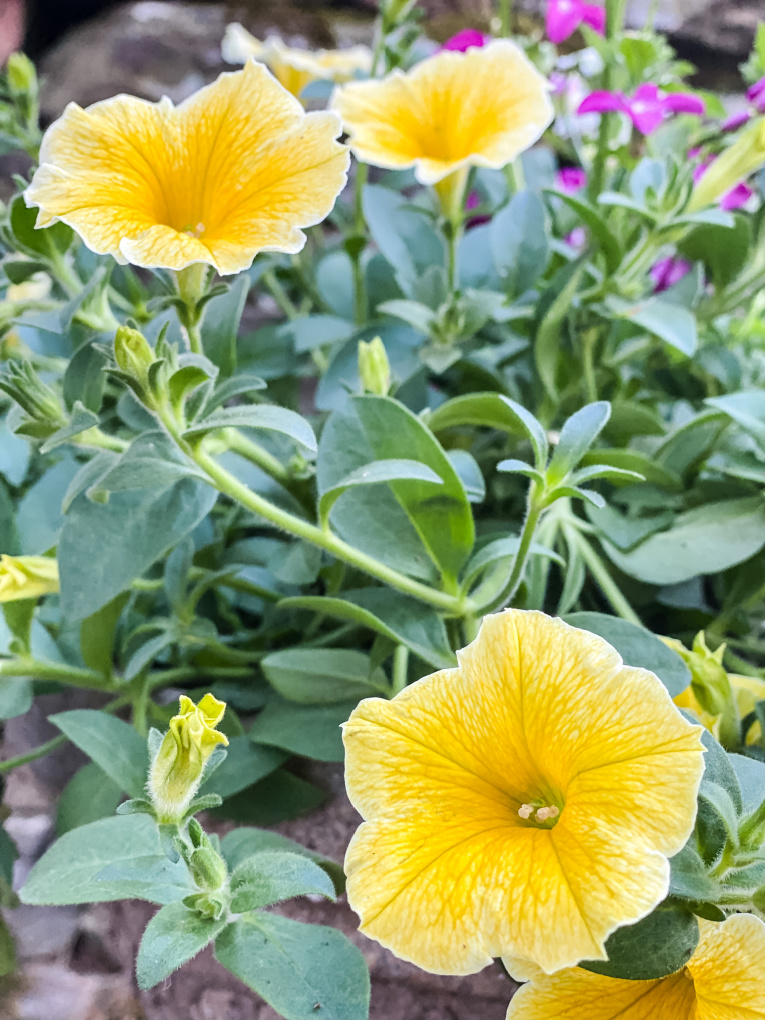 What are some advantages to planting a flower garden in a container?
There are several advantages to planting a garden in a container, but here are just a few:
Mobility. Containers or planters can be easily moved around your space to find optimum growing conditions and lighting.
You control the growing conditions. Containers can be easily brought moved and brought inside when necessary. I can bring mine in when there is still a chance of frost.
Easy to Maintain. Since there is very little growing space, there is no need for weeding. Just water and fertilize according to the variety of plants you choose.
Appearance. Instantly add seasonal color and texture to your outdoor space.
How do you choose the right flowers and plants for your container or planter?
The first thing to consider is the amount of sunlight your plants will need. Decide where you will be placing your container and choose the plants based on the amount of light that area receives. When shopping for your plants, check the label and be sure you are following the guidelines. This will ensure your plant will grow well.
Your local nursery or garden center will have plants that are specific for your region or zone.
For a professional looking flower garden planter, choose a grouping of at least three plants, following the combination of thriller, filler, and spiller. This means that you want to have one plant that is the focal point. The thriller should be vertically prominent and eye-catching. It can be an ornamental grass or a blooming plant. The filler is the mid-size plant that will fill in the space. Lastly, the spiller is the plant that will grow to spill or cascade over the edge of the container.
Start small. Resist the urge to purchase large plants that have already bloomed. I always try to look for smaller plants with many buds on them. These will grow quickly and you will be able to enjoy the beautiful blooms!
Supplies needed to plant a flower garden container:
For this simple project, you will need:
container or planter
gravel
potting soil
garden gloves
small shovel
variety of plants. I chose stock as my thriller, white verbena as my filler, and yellow wave petunias as my spiller. These are all annuals.
fertilizer
watering can
How do you plant a flower garden container?
First, prepare your container or planter. Add gravel to the bottom for drainage.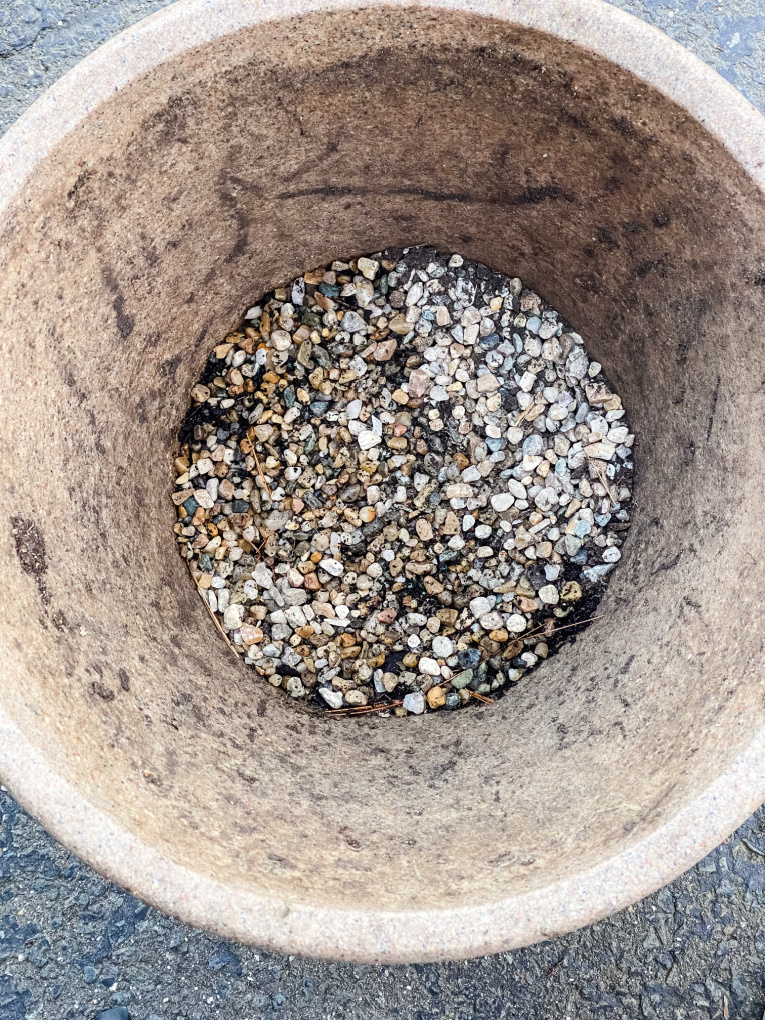 Next fill your pot with potting soil.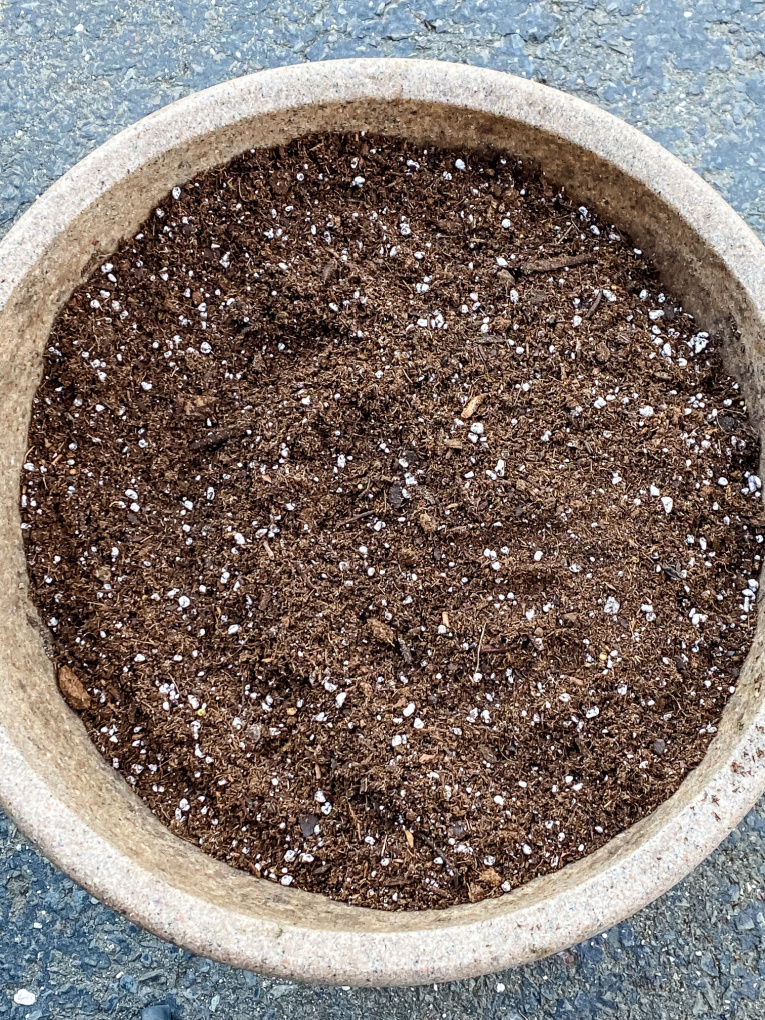 Place your plants on the top to help you visualize how your container will look.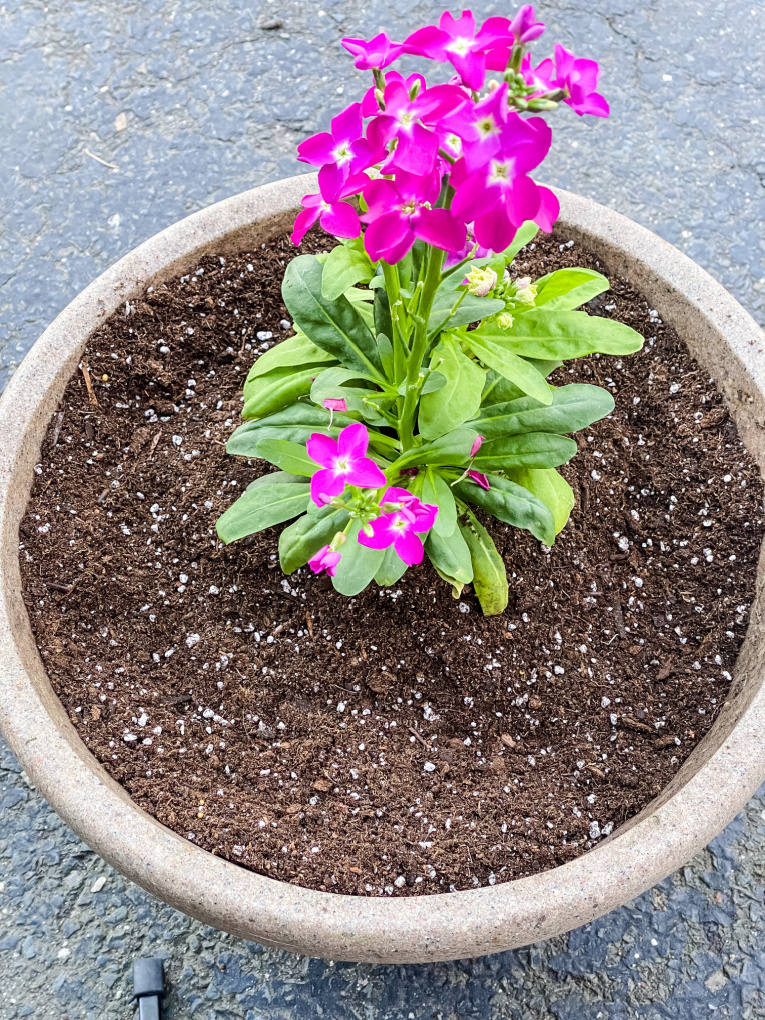 Once you are happy with the placement, dig a small hole for each plant. I always begin by planting my thriller and then follow up with my filler and spiller plants. The placement of the thriller will depend on how your planter will be viewed. If you want it to be seen by all sides, place the thriller plant in the center. If it will be seen from the front, place it in the back of the planter.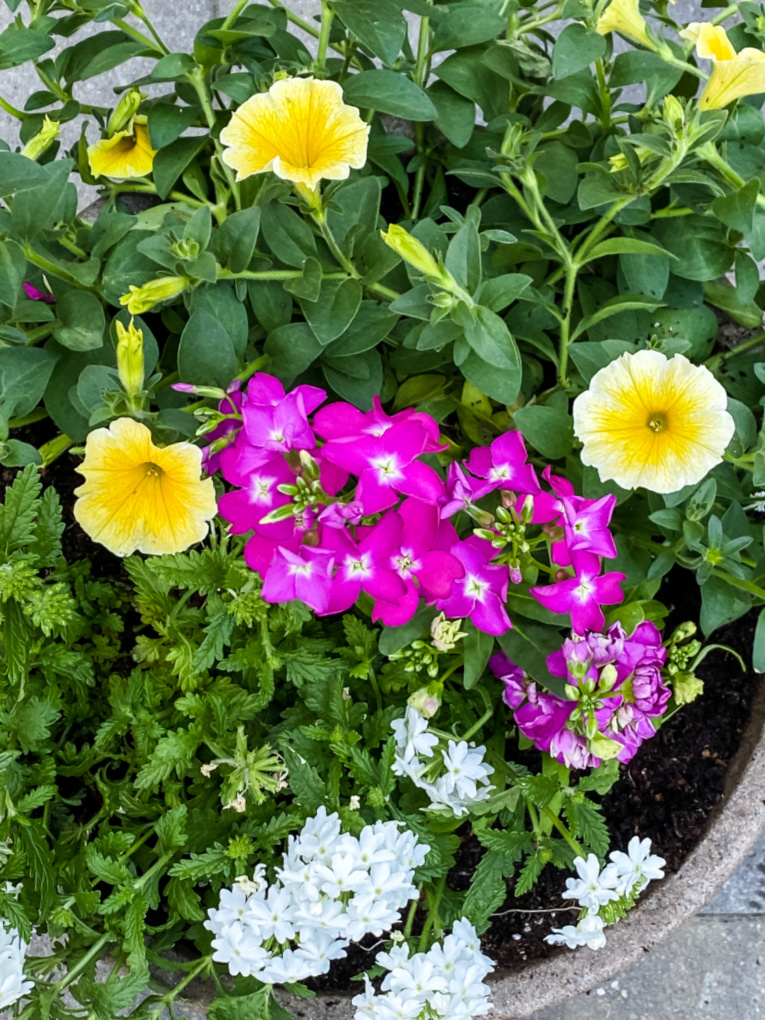 After the thriller plant is in place, add the filler plants and then finally the spiller plants.
To plant, carefully loosen the soil and roots from the bottom of the plant and place it into the hole. Cover the roots with the potting soil, gently pressing around the plant to ensure it is in place. You may need to add a bit more potting soil on top.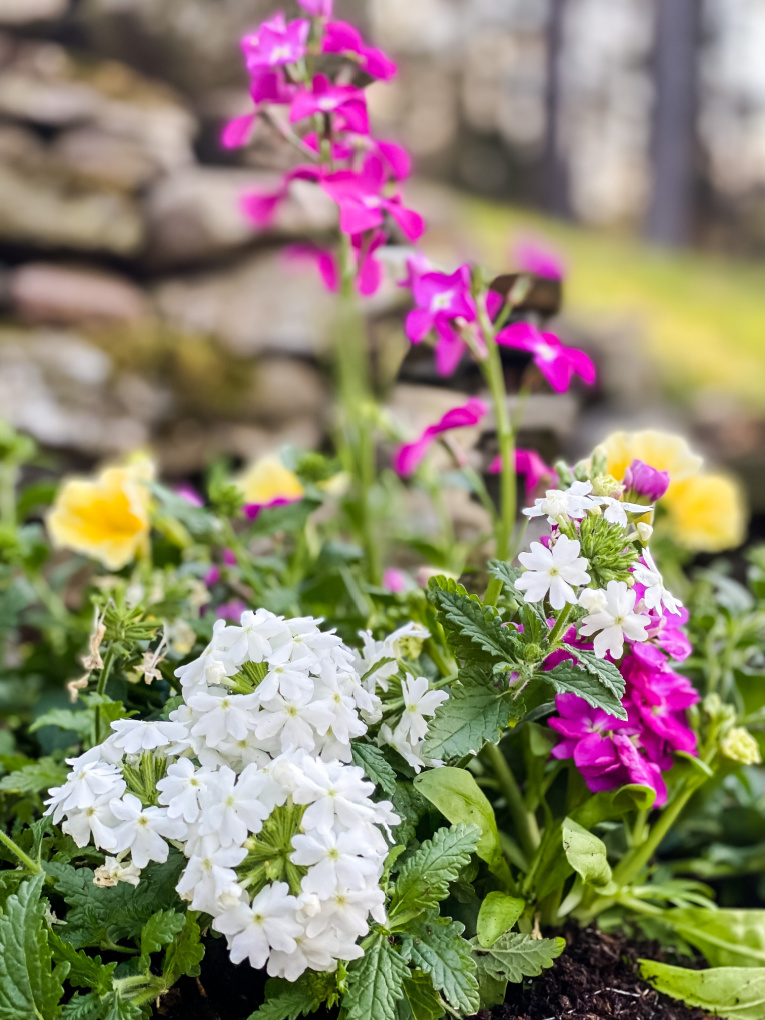 Fertilize according to your plants' needs and water and enjoy your beautiful flower garden container.
Shop the Post
This post contains affiliate links. Please see my disclosure policy here. Thank you for your support.

More flower garden ideas for you!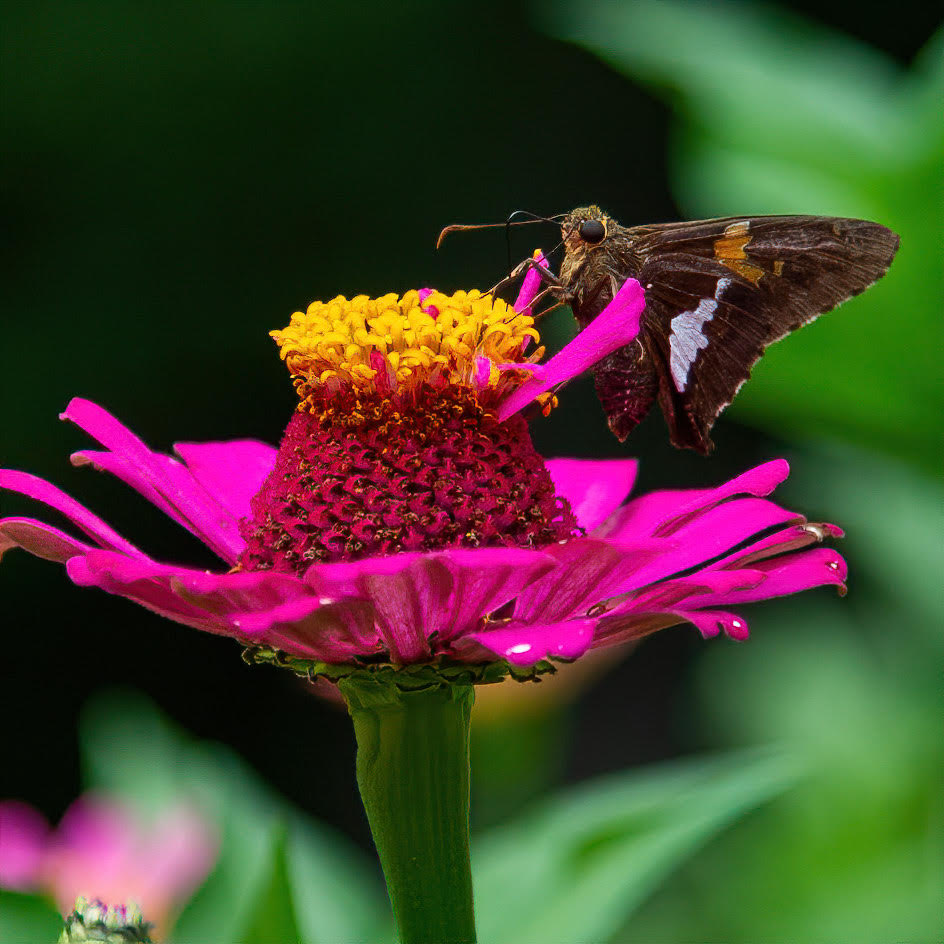 Thank you so much for visiting today! I would love to connect with you on Facebook, Instagram, Pinterest, or here on the blog! If you plant a flower garden, please post it and tag me. I would love to see the beautiful gardens you create!
If you are looking for more garden inspiration, please check out these fabulous features at the Tuesday Turn About Link Party!