Simple Fall Home Decorating Ideas
Welcome to my fall home tour! I am sharing simple ideas for fall home decorating, featuring dried flowers, greenery, and simple DIY craft projects, as part of the Bloggers' Best Fall Home Tours.
"I'm so glad I live in a world where there are Octobers."
-L.M. Montgomery, Anne of Green Gables
Happy October, my friends! Today I am joining the Blogger's Best Home Tour hosted by Kelly at The Tattered Pew. Along with being talented, Kelly is such a kind and generous person. I am so excited to join her and a wonderful group of creative blogging friends to bring you a variety of fall decor ideas. What a wonderful way to begin the month!
If you are visiting from Robyn French Nest, welcome! Wasn't her home tour absolutely gorgeous? I love visiting her blog. It is a place of beauty, goodness, and inspiration.
Welcome to my home! Fall is one of my favorite times of the year! Here in Connecticut, this season makes a such beautiful appearance as vibrant colored leaves begin to dot the landscape. Lately, there has been a chill in the air has me ready for thick, knitted blankets and warm, chunky sweaters. The rich scent of pumpkin spice is all around. And, in my home, my light, airy summer decor gets switched out for warmer colors, thicker textures, and natural elements. I am so excited to share some simple fall home decorating ideas with you!
Fall Decorating in the Foyer
Come on in! Our foyer is small and cozy. A couple of years ago, I added this simple and inexpensive board and batten to the wall to give it a little character. You may notice the watercolor prints on the wall. Would you believe that I made them using a simple app on my phone? You can read all about it here!
Simple Touches of Fall Home Decorating in the Kitchen
Let's head straight through into the kitchen. Our kitchen is in the back of the house and doesn't get a great deal of light due to our screened in porch. When we remodeled our kitchen a few years back, we opted for bright, white cabinets and a neutral backsplash to help lighten the space.
Did you ever do leaf rubbings as a child? These Leaf Stamped Tea Towels remind me so much of that childhood art project!
I just added a few small touches of fall in here, all inspired from nature. Hanging a small autumn wreath on the door and the window brings in pops of warm, seasonal colors. The hydrangeas were absolutely glorious this summer! I always love to dry some for fall decorating. It is so easy to do! The dried hydrangeas and a variety of fresh apples sit on the counter.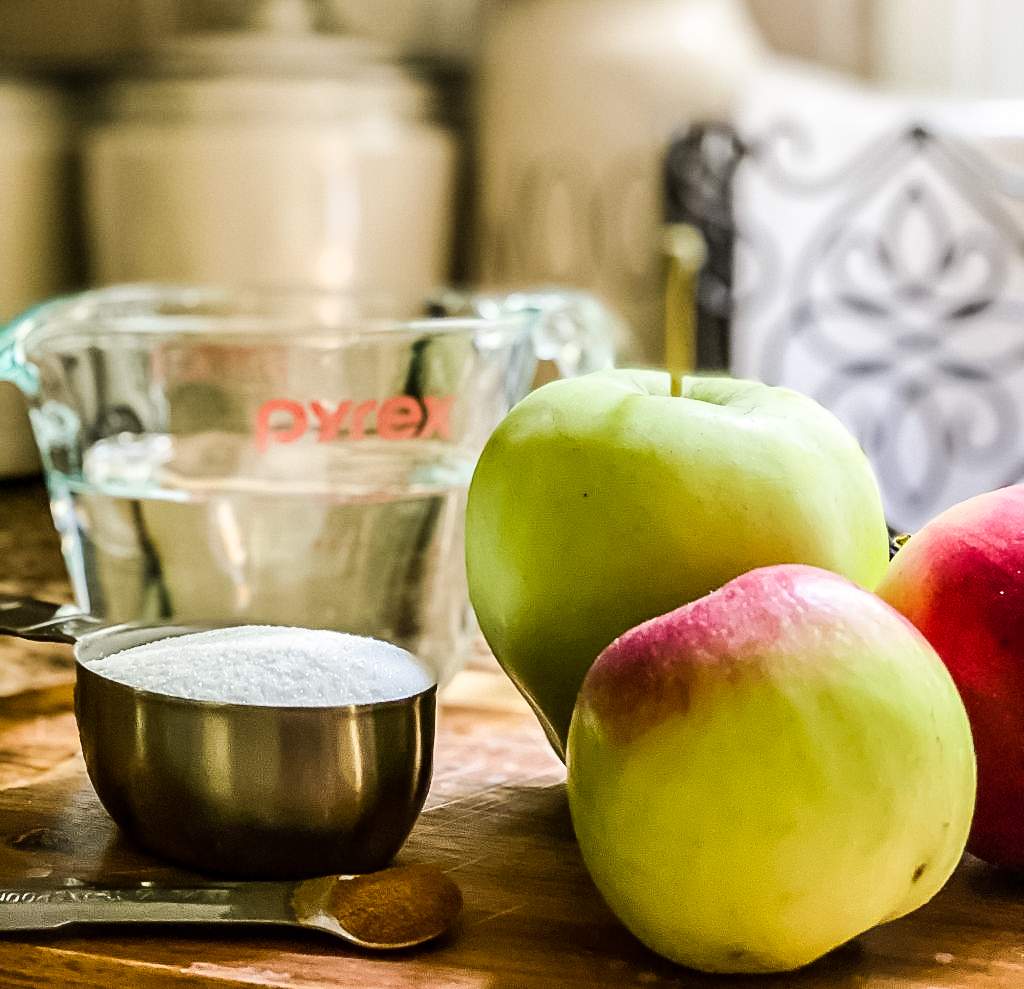 I'm planning to make homemade slow cooker applesauce this weekend. Along with perfect pumpkin bars, this recipe is a fall family favorite. Plus, my kitchen will smell amazing as it cooks! What are some of your favorite fall treats to make?
Fall Home Decorating Touches the Dining Room
Last November I painted my dining room this beautiful shade of blue. This is the first year I have decorated for fall with this color and I love it. Earlier this fall, I made this centerpiece by combining fresh hydrangea stems with faux flowers. Have you ever mixed real and faux flowers?
When my husband and I were first married, he bought me this antique drop leaf table. It's so charming and makes a great sideboard! This fall, I first decorated it with some dried hydrangeas and vintage milk glass. More recently, I added a fall farmhouse sign, along with some stacked miniature pumpkins and a gourd from a local farm.
Simple Fall Home Decorating Ideas in Our Living Room
Our living room decor is evolving. Sadly, my mom suffers from Alzheimer's Disease. Two years ago, my family and I made the difficult decision to move her to a long-term care facility, where she receives wonderful care. I sold her home, which had also been my grandparent's home. When cleaning out my family home, I shared items with my brothers and cousins, but I did keep a few sentimental pieces for myself.
As a result, my living room is an eclectic mix of old and new. I always think that you shouldn't worry about fitting into one decorating style. Instead, just surround yourself with things you love.
To welcome fall into this room, I brought in more warm colors and textures. I created a little vignette with a mixture of real pumpkins, gourds, pinecones, and along with some faux stems. It's fun to mix and match all of the colors and textures. Along side, I added some faux stems to a milk glass vase.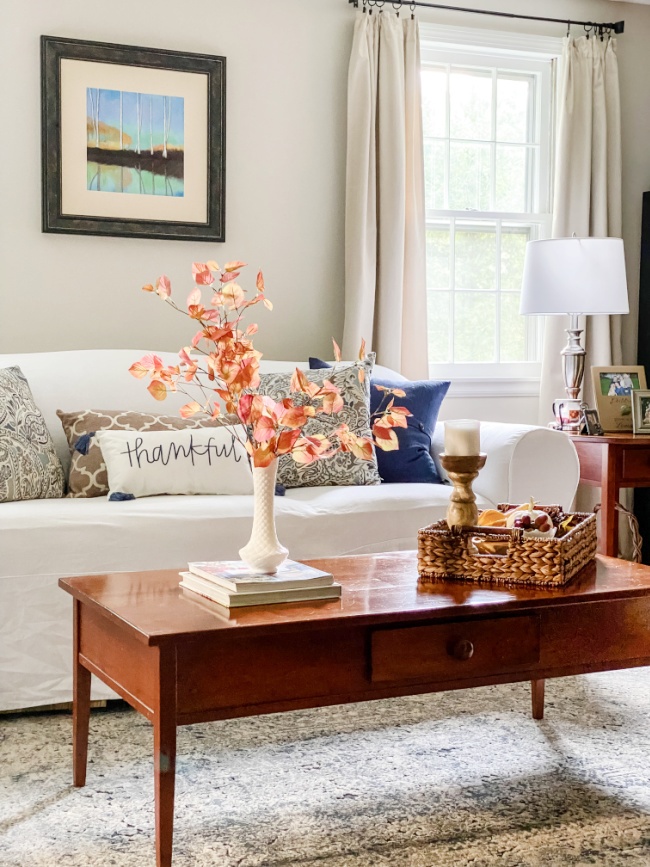 This wing chair had belonged to my grandfather. I updated the chair with this rich navy slipcover. Draping a thick, homemade blanket adds warmth and texture, while this adorable pillow from the Target Dollar Spot adds a pop of color.
My friend Anne Marie gave me this large vase that had belonged to her aunt. Isn't it beautiful? I thought I'd add a few more dried hydrangeas to it. You can never have too many hydrangeas, right?
Thank you so much for visiting my home today! I would love to connect with you on Facebook, Instagram, Pinterest, or here on the blog! Now make sure to head over and visit my friend Kim from Shiplap and Shells! You are in for a treat! She has the most charming home and her gardens are absolutely stunning!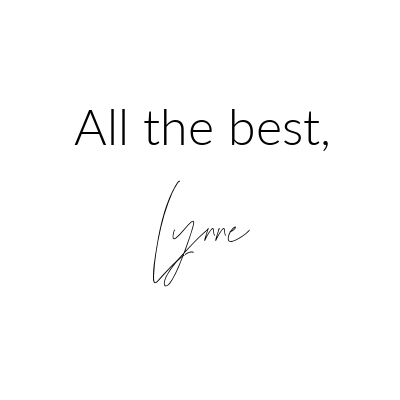 This week I'm joining my blogging friends for the Bloggers' Best Fall Home Tours! All week long we are welcoming you into our homes. You can visit each Fall home tour by clicking the links below.
Monday's Tours

The Tattered Pew / Midwest Life and Style / Bricks 'n Blooms
My Thrift Store Addiction / Pasha Is Home / Willow Bloom Home Blog
Tuesday's Tours

Open Doors Open Hearts / White Arrows Home / Cottage On Bunker Hill
Simply2Moms / Cottage In The Mitten / Fiddle Leaf Blog
Wednesday's Tours

Sweet Pea / County Road 407 / Lora Bloomquist Create and Ponder
Thistle Key Lane / Cloches and Lavender / A Life Unfolding
Thursday's Tours

First Day of Home / The Old Barn / Tatertots and Jello
The Ponds Farmhouse / StoneGable / Noting Grace
Friday's Tours

Dabbling and Decorating / She Gave It A Go / Sand Dollar Lane
Robyn's French Nest / My Family Thyme / Shiplap and Shells
Did you like this post?