Valentine Yarn Heart Garland
ARE YOU LOOKING FOR A SIMPLE AND INEXPENSIVE VALENTINE DECORATION FOR YOUR HOME?  LEARN HOW TO CREATE THIS FUN AND FESTIVE VALENTINE YARN HEART GARLAND!
This post contains affiliate links. If you click on an affiliate link and purchase something, I may receive a small commission, at NO additional cost to you.
Hello and welcome, friends!  With Valentine's Day around the corner, I am starting to bring hearts with pops of red, pink, and white into my home. One easy way to do that is with this Valentine Yarn Heart Garland.  This garland is so simple to make that it is the perfect craft for all ages.
I actually got the idea from one of my fourth grade students last year.  She made these yarn hearts as Valentines for our class.  I thought they were so sweet, creative, and thoughtful.  Why not make a few of these sweet little hearts and hang them around your home?  Or, you can just string them together to create a fun and festive garland.  Let's get started!
To make this Valentine Yarn Heart Garland you will need a few simple supplies:
cardboard (I used the cardboard from some old shirt boxes,)
heart tracer
yarn
scissors
tape
thread (optional)
Directions to Create the Yarn Hearts:
Make a heart tracer.
Trace the hearts onto your cardboard and cut them out.
Tape the end of the yard to the back of the cardboard heart cut out.
Wrap the yarn around the heart, in all directions, to cover it completely.
When you are happy with your heart, tie it off in the back.
An optional idea is to use a piece of yarn or thread, you can add a loop to each heart.
To Assemble the Garland:
There are two ways to do this.
Once you have several hearts, thread a piece of yarn or twine through the back to create a garland.
Or, using a piece of yarn or thread, add a loop and tie each heart to a piece of yarn or twine to create your garland.
That's it!  So simple…an enjoyable, seasonal craft that anyone can do!
I recently updated my foyer as part of the $100 Room Challenge.  My husband and I added this beautiful bright white board and batten to add some character and brighten up our space.  To the wall space, I also added these scenic Martha's Vineyard watercolor prints that I created, using my phone.  Using Command Strips Mini Hooks to hang it, this simple Valentine Yarn Heart Garland brings a fun and festive touch to the space.
These sweet Valentine yarn hearts make me smile.  I made some with some delicate baby yarn for my dining room too.
I hope you enjoy this idea and make some of your own.  They will look great in your home too!
Wishing you a wonderful week ahead!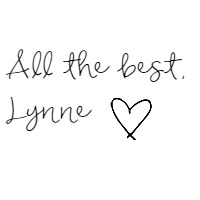 To save this post for later, pin it here!