Tuesday Turn About #153 Summer At Home
At this week's party, we have some wonderful summertime decorating and entertaining ideas to share with you, along with a tasty treat! Tuesday Turn About #153 Summer At Home
As a mom and a fourth grade teacher myself, it's hard to write a post that is meant to celebrate life at home when it has been such a heartbreaking week and my heart is feeling so heavy. I am turning to my faith and sending my love and prayers to the families, the community, and our country.
Let's love the people in our lives.
Let's make connections and nourish those relationships.
Let's show patience, grace, and kindness.
Let's work together for a safer and healthier nation for our children.
Let's show the world that love wins.
Be sure to hop over to My Wee Abode and Reinvented Delaware to check out SIX additional features from Tuesday Turn About! If you haven't been featured at My Family Thyme this week, you may have been featured there!
Weekly Household Tip
Is your garden starting to become over run with weeds? Get rid of them without toxic chemicals.
A couple of years ago, I participated in a Pinterest Challenge and tried this DIY Homemade Weed and Poison Ivy Killer. By mixing 3 cups vinegar, 1/2 cup salt, and 1 tablespoon of Dawn dish detergent in a two gallon sprayer, I was able to get rid of weeds in my garden, along those pesky unwanted weeds that grow in the cracks between the sidewalk. Just mix, spray the weeds on a hot, dry day, and let it work.
Weekly Blogging Tip
Here is a quick reminder.
Don't discourage yourself from posting about a certain topic, craft, or DIY, simply because another blogger (or 12) have written about it. Remember, your readers are YOUR readers. They may not have heard ANYTHING about the subject you want to share!
Just a little side note… Always remember to put your own "twist" on your post!
Though not a requirement at all, we would love it if you would subscribe and/or follow your hostesses on one or more of our social medias:
My Wee Abode
How to Make Mini-Flags from Scrap Material | DIY Mini Succulent Garden
Reinvented Delaware
Front Porch Refresh | Oak Sideboard Transformation
My Family Thyme
Spinach Salad with Mandarin Oranges | DIY Patriotic Mini Wood Home Sign
---

Add Beautiful Pops of Color
Rachelle from My Hubbard Home added this glorious golden color, along with some beautiful, beachy blues in her Summer Breeze Home Tour. These colors look like summer!
Welcome Guests With a Porch Party
Cindy from CountyRoad407 shared her ideas for creating a Summer Porch Party. I love all of the pretty pops of pink! Doesn't this space look so welcoming and happy?
Enjoy a Delicious Frozen Treat!
Have you ever had a Strawberry Banana Popsicle? I haven't yet, but the thought of it makes me smile! Raquel from Organized Island shared her recipe and easy to follow, step by step directions for making these tasty treats.
---
Before you get started, take a look at our guidelines:
This party is for home decor and home-related posts only (recipes, organizing, DIY, crafts, etc.). Link up to 3 related posts. Please do not link up informational posts that do not relate to the topic.
If you would please not link up shops, advertising, round-ups, other link parties, or any posts promoting sales, we would appreciate it.
DO NOT PIN FROM IMAGES ON THIS PAGE (it just won't work right on Pinterest). However, please visit the original post/source and pin from there. That works perfectly!
Please make sure that your images are in a jpeg or png format. If we can't save your image, we may not be able to feature you. So sad!
By linking to the party, you give us permission to share your projects on our blogs and social media. We will always give proper credit with a no-pin image.
Thank you so much for visiting me today! I am so grateful for you and appreciate you joining us each week. I look forward to seeing what you're creating and sharing this week!
Wishing you a peaceful week ahead!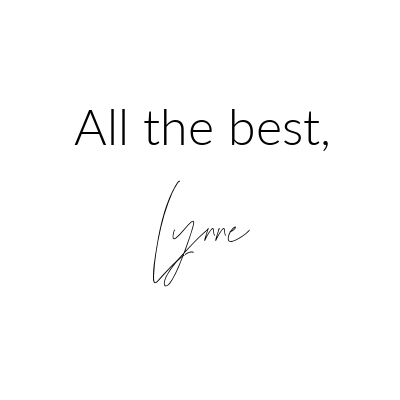 Check out last week's party for some fun and festive patriotic inspiration!!