Tuesday Turn About #201 Celebrating Mom
Let's celebrate Mom! At this week's Tuesday Turn About, I am featuring ideas for celebrating Mom. Tuesday Turn About Link Party #201
Hello and Happy Tuesday!
I hope your week is off to a great start! It is amazing how much a little sunshine and warmth can bring about a renewed sense of energy and optimism.
Recently a local friend made a post on Facebook that has stuck with me. She wrote about how you choose to live your life is all about your mindset.
It is all about your perspective. Change your mindset. Change how you look at things.
Instead of saying I have to do…., say, I get to do…
There are many things that we do everyday that aren't fun and exciting. However, it is a gift that we get to do them each day.
I am trying to embrace this mindset and live my life with a sense of gratitude.
My mom is at the end stage of a long battle with Alzheimer's Disease. While this Mother's Day may be different, I am grateful for the time that I can spend with her, remembering all of the beautiful memories that we have shared throughout the years.
So this week is the perfect week to share some simple, yet lovely ideas for celebrating the special women in your life. I hope these features help you to create some beautiful memories of your own.
Before I share the features, I have a quick tip for you.
Household Tip
Instead of a household tip, I have a grilling tip for you this week. This tip comes to you from my son, Chris. He loves to grill. When I was making hot dogs on the grill a few days ago, he shared an easy hack with me. Put them on a skewer and then just flip them. That way they cook evenly on both sides and don't roll around. This works well for sausage links too. So clever!
Be sure to hop over to My Wee Abode and Reinvented Delaware to check out SIX additional features from Tuesday Turn About! If you haven't been featured at My Family Thyme this week, you may have been featured there!
Though not a requirement at all, we would love it if you would subscribe and/or follow your hostesses on one or more of our social medias:
My Family Thyme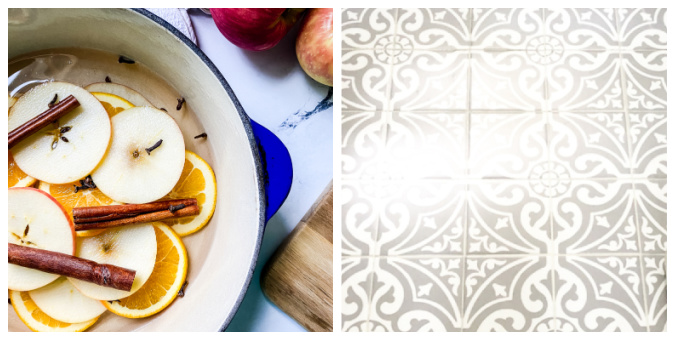 Simple DIY Ways to Keep Your Home Smelling Fresh | How to Update Your Floor with Tile Stickers
Reinvented Delaware
Oak Sideboard Makeover with Milk Paint | Old Fence Picket Projects
My Wee Abode
The HUGE List of Gifts for Mom with Dementia |
How to Easily Create a Beautiful Breezy Summer Mantel

How To Make An Easy Peony Flower Arrangement
Nothing says Mother's Day like flowers! Marie of This Dear Casa shared How To Make An Easy Peony Flower Arrangement. You will love her simple, step by step tutorial to create a beautiful bouquet! Don't we all need more flowers in our lives?
How to Make Easy DIY Napkin Rings for Mother's Day
Set Mom a beautiful table this Mother's Day! Anna of Sky Lark House shared How to Make Easy DIY Napkin Rings for Mother's Day You will be amazed how this simple craft can add such a special touch to your table!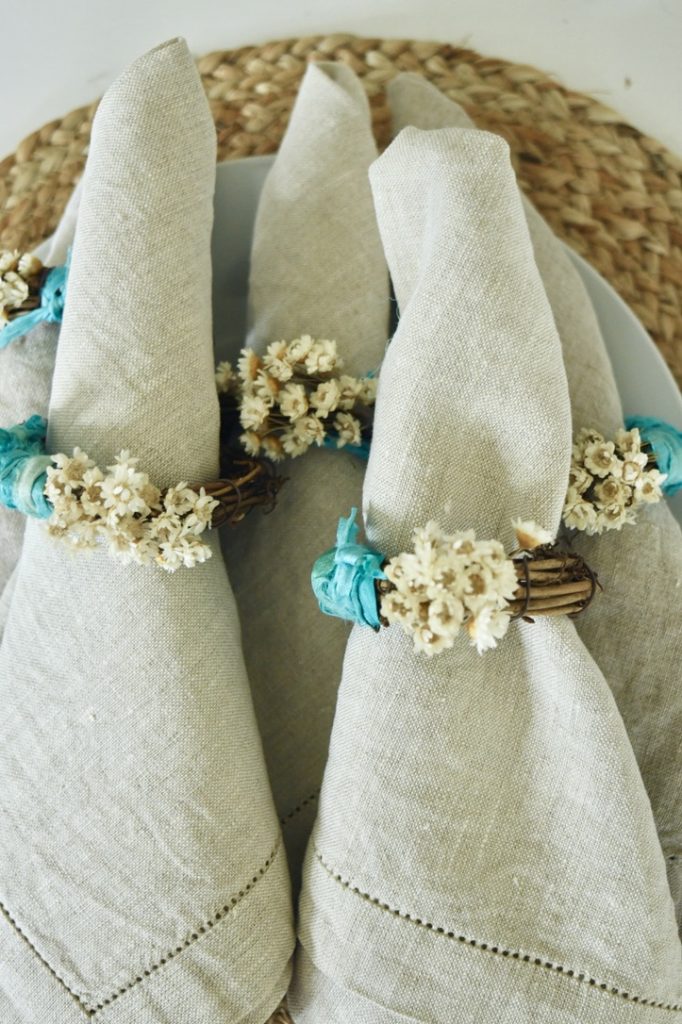 How to Make the Best Lemon Bars Recipe
Mother's Day wouldn't be complete without a sweet treat. Rita Joy of Harbour Breeze Home shared How to Make the Best Lemon Bars Recipe. Wouldn't these be perfectly enjoyed with a cup of tea?
Before you get started, take a look at our guidelines:
This party is for home decor and home-related posts only (recipes, organizing, DIY, crafts, etc.). Link up to 3 related posts. Please do not link up informational posts that do not relate to the topic.
If you would please not link up shops, advertising, round-ups, other link parties, or any posts promoting sales, we would appreciate it.
DO NOT PIN FROM IMAGES ON THIS PAGE (it just won't work right on Pinterest). However, please visit the original post/source and pin from there. That works perfectly!
Please make sure that your images are in a jpeg or png format. If we can't save your image, we may not be able to feature you. So sad!
By linking to the party, you give us permission to share your projects on our blogs and social media. We will always give proper credit with a no-pin image.
Tuesday Turn About Link Party runs from Tuesday at 6 pm EST through Saturday 1 am EST! Join us during those times each week!
Wishing you a lovely week ahead! Happy Mother's Day!