Merry Christmas Home Tour
Merry Christmas!  Today I am sharing how I decorated my kitchen and family room for Christmas using traditional, budget-friendly home decor!
This post contains affiliate links.  If you click on an affiliate link and purchase something, I may receive a small commission, at NO additional cost to you. Thank you for your support!
Hello and Welcome!  Merry Christmas!  I am so excited to be part of the Celebrate Christmas Blog Hop, hosted by Leen from Sand Dollar Lane!  I feel so honored to be included among this talented and creative group of bloggers.
If you are visiting from Laura's beautiful home at One House, 2 Barns, welcome!
If you are new here, I'd like to officially welcome you to My Family Thyme and our home. My name is Lynne and I live in Connecticut with my husband, Andy, two almost grown children, Chris and Elisabeth, and our two dogs, Teddy and Ben. Today I'm sharing our kitchen and family room…the hub our home.
Come on in!  All of our friends always come to the back door, so I am bringing you in through our back porch and right into the kitchen.
The Kitchen
Our home is 50 years old, and we've created memories here for the past 16 years. The kitchen table is set for breakfast.  The dining room is usually reserved for special occasions, entertaining, and the occasional school project, so this is where we share the majority of our meals.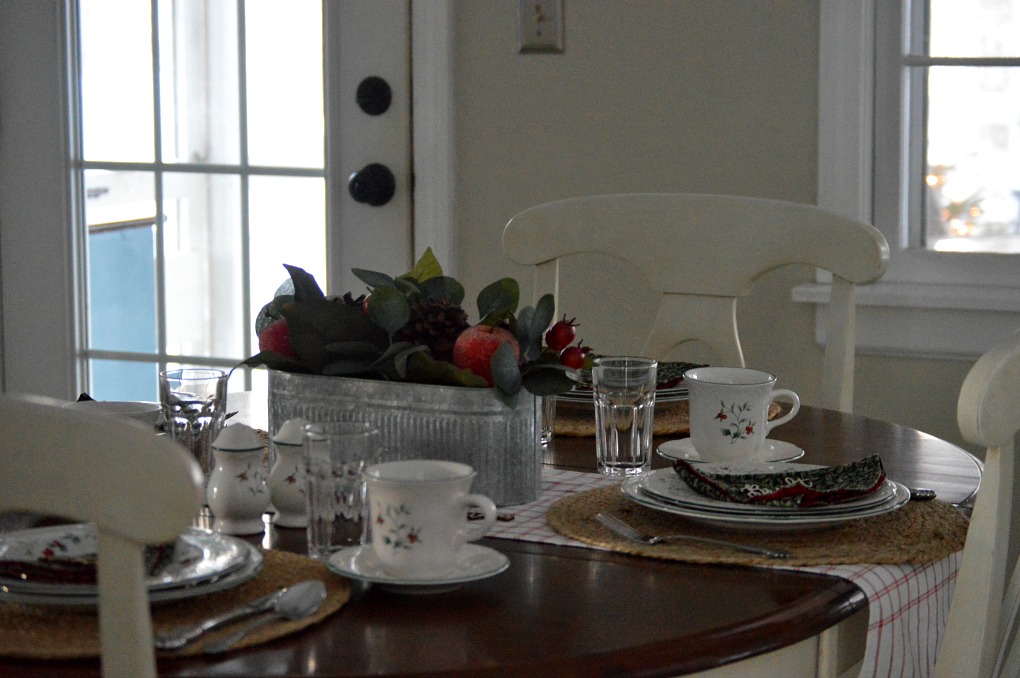 Inspired by these Pfaltzgraff Winterberry Christmas dishes, traditional touches of red, green, and white are added to this space.
I found this cute red and white farmhouse runner and wood Christmas words at Target's Dollar Spot.  That is one of my favorite go-to places for budget friendly decor!
I like to keep decor simple, yet festive.  Bringing in greenery, berries, and wreaths instantly creates a festive look.  Last year, I made fresh fresh boxwood wreaths.  This year, I picked up a couple of large candle rings from Trader Joe's that I hung on the windows as wreaths with bright red and white stripped ribbon, along with this festive wreath.
In Connecticut, we have our share of winter weather.  A piping hot cup of hot chocolate is a great way to warm up!
Hanging on the mug tree are a few Rae Dunn mugs, as well as Santa mugs from Pottery Barn.  As soon as I saw them, they reminded me of the vintage Santa mugs my grandmother had when I was growing up.
Have you ever added a peppermint candy cane into a cup of hot chocolate? It is such a treat!  It would go so well with my chocolate mint snowball cookies or chocolate mint candy cookies.  Yum!
The Family Room
Let's head into the family room.  This is the room where life happens and memories are made.  Throughout the years, we have played countless games of Life and Scattegories here.  We have curled up on the couch to watch Home Alone and Charlie Brown Christmas a million times.  This is one of my favorite rooms and I am so happy to share it with you.
Traditional pops of red and green, inspired by nature, have been carried into this room.  Ilex berries and fresh eucalyptus from Trader Joe's in an iron stone pitcher, along with Christmas bulbs gathered in milk glass keep the decor simple, but festive.
Switching out pillows and pillow covers is such an easy and inexpensive way to change up decor.  These red and white farmhouse checked pillow covers add a pop of color.
I hope that you can take time to really enjoy all of the beauty of the season.  Savor the moments and make beautiful memories with your loved ones.
Thank you for taking your time to visit today. I hope to see you back again soon!
Please head over to see Sarabeth at The February Fox! I know your going to love her beautiful home!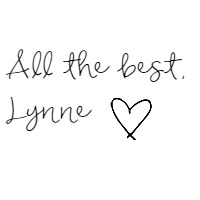 Sand Dollar Lane  //  Aratari at Home  //  Postcards From the Ridge  //  Sweet Pea

Worthing Court  //  Atta Girl Says  //  Sonya Burgess  //  Kippi at Home

White Arrows Home  //  Cribbs Style  //  Dabbling & Decorating  //  One House 2 Barns

My Family Thyme  //  The February Fox  //  A Life Unfolding


My Wee Abode  //  The Tattered Pew  //  Thistlewood Farms

Artsy Chicks Rule  //  2 Bees in a Pod  //  Zucchini Sisters (not shown)  //  The Little by Little Home


The French Blue Cottage  //  Elizabeth Joan Designs  //  Joy in Our Home