An easy to follow tutorial to DIY a classic, budget-friendly fresh boxwood wreath.
This post contains affiliate links. If you click on an affiliate link and purchase something, I may receive a very small commission, at NO additional cost to you.
Welcome to the first day of the 12 Days of Christmas Series!  I have been anxiously awaiting the beginning of this annual event!  I love to see all of the creative ideas that are shared by so many of my blogging friends! 
You will find the complete list of Dates and Topics HERE. 
Welcome to Day 1 of the Fourth Annual 12 Days of Christmas Series!
We have teamed up with 50 plus bloggers to bring you a oodles of DIY Ideas and Recipes to make your holiday season merrier. There are 12 different posts in the series and we have spread them out over a four week period with three posts per week. Now is the time to subscribe!
GO HERE for the complete list of Dates and Topics plus a collection of most popular holiday ideas including ornaments, games, recipes and more from all 50 plus talented bloggers!
It's Day 1 and we are sharing DIY Wreath Ideas!
DIY Boxwood Wreath
 In all of my years, I have never begun my Christmas decorating until after Thanksgiving. It is tradition.  This year is different. I feel like a kid and I can hardly wait to drag up those bins from the basement and begin decking the halls! I have a vision in my head of classic, timeless Christmas decor.  So while I am looking forward to Thanksgiving with friends and family, I can't wait for twinkle lights, plaid ribbons, and lots of fresh greenery.
Today, I happy to share a tutorial for a wreath that is beautiful, easy to make, and very budget friendly.
Materials
I started out with two 6-inch MDF wreath forms from Michaels, some floral wire, and my wire cutters. Fresh boxwood came from a hearty bush in my yard that needed a bit of a trim.  If you don't have fresh boxwood in your yard, you can purchase cuttings from Etsy for around $7.  The wreath forms were $1.99 each and the wire was $2.99, but of course, I had a coupon. The ribbon I already had on hand, so this project cost just a little over $5. Not bad at all!
Directions:
To make your wreath, begin by taking a branch or two of boxwood and place it on the wreath.
Using the wire, leave about two inches at the end and then just wind the wire around the boxwood to secure it to the wreath form.
Continue to overlap the boxwood until you have completed the wreath and reached your desired fullness.
Add ribbon as desired to embellish or hang the wreath.
It took me about 40 minutes to complete two wreaths for my dining room hutch.  I used a fun red and black buffalo check ribbon from Hobby Lobby to attach them to the doors of my hutch, with a Command Strip hook.
If you prefer, you could always use artificial boxwood so that you will have your wreath throughout the year.  These timeless beauties aren't just for the holiday season.  They look great all year long!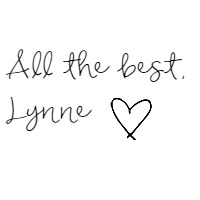 Scroll down for many more DIY Wreath Ideas for your holiday season!
---