Oven-Roasted Brussel Sprouts
Carmelized sweetness make these oven-roasted brussel sprouts a family favorite!
This post contains affiliate links. If you click on an affiliate link and purchase something, I may receive a very small commission, at NO additional cost to you.
I have a confession to make.  I have never been a fan of brussel sprouts.  Never. Growing up, I would turn my nose up at them. That is, until recently.
My daughter, Elisabeth, has developed a love for brussel sprouts, so I have been on a hunt, trying out all kinds of recipes to prepare them. As I try them prepared in a variety of ways, I have developed my own fondness for this vegetable.
One of our most favorite recipes that I have found comes from my family's favorite vacation spot, Martha's Vineyard. On this scenic island there is a family farm called Morning Glory Farm.  As I was thumbing through their beautiful cookbook, I found a simple and flavorful recipe for Oven-Roasted Brussel Sprouts.
Begin with 1 pound of brussel sprouts. Cut off the brown ends and pull off any outer leaves that have begun to yellow.  Slice in half and blanch for about 5 to 10 minutes.
Dice one medium sweet onion and set aside.
To make the flavorful sauce, you need just a few simple ingredients.  Mix 1/4 cup of balsamic vinegar with 1/4 cup of good olive oil.  Add in 3 tablespoons real maple syrup or honey, as well as salt and pepper to taste.
Toss the brussel sprouts, onion, and sauce together.  Spread on a single layer sheet pan and roast at 350 degrees for 20-30 minutes.  
You will know they are done when golden-brown caramel appears.
So, if you ever visit Martha's Vineyard, be sure to stopover at Morning Glory Farm.  Or, to experience more simple and delicious recipes from Morning Glory Farm and Martha's Vineyard, check out their beautiful cookbook.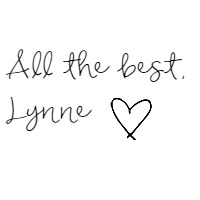 To join next month's #pinterestchallenge, click here to sign-up ⇒ December Pinterest Challenge
---
Now let's see what other things Pinterest inspired! Head over and visit the other hosts to see what they crafted, cooked, built, or tried!
Erlene – My Pinterventures • Alexandra – Eye Love Knots
Joanne – Our Unschooling Journey • Laurie – My Husband Has Too Many Hobbies
Jenny – Cookies Coffee and Crafts • Kristie – Teadoodles
Beverly – Across the Boulevard • Sam – Raggedy Bits
Debra – Shoppe No. 5 • Gail – Purple Hues and Me
Chelsea – Making Manzanita • Susan – Suzer Space
Julie – Sum of their Stories • T'onna – Sew Crafty Crochet
Michelle – Our Crafty Mom • Lisa – Blogghetti
Marie – The Inspiration Vault • Kelley – Simply Inspired Meals
Debbee – Debbee's Buzz • Shirley – Intelligent Domestications
Roseann – This Autoimmune Life • Terri – Our Good Life
Lydia – Lydia's Flexitarian Kitchen • Emily – Domestic Deadline
 Lynne – My Family Thyme • Lauren – Mom Home Guide