DIY Christmas Pinecone Ornament

Happy Holidays! The holiday season has arrived and I am so excited to be joining an amazing group of bloggers! For the next twelve days we will be coming together to bring you The 12 Days of Christmas Blog Hop.
---
Welcome to the third annual 12 Days of Christmas Blog Hop!
Stop by every day from December first through the twelfth for new ideas you can use to make your season brighter!
Meet Your Hosts
They have all been busy as Elves creating, decorating, cooking and crafting tons of new ideas for you to try this holiday season!
Shirley~Intelligent Domestications I Alli~An Alli Event I Michelle~Our Crafty Mom I Marie~DIY Adulation 
Erlene~My Pinterventures I Beverly~Across The Blvd. I Debra~Shoppe No. 5 I Victoria~Dazzle While Frazzled
Megan~C'mon Get Crafty I Michelle~Michelle James Designs I Amanda~Domestically Creative
Deborah~Salvage Sister & Mister I Jeanie~Create & Babble I Sherry~Olives & Okra
Jenny~Cookies Coffee & Crafts I Emily~Domestic Deadline I Bonbon~Farmhouse 40 
Leanna~Of Faeries & Fauna I Pam Larmore~P.S. I Love You Crafts I Kelly~North Country Nest I Marie~The Inspiration Vault
Gail~Purple Hues and Me I Lynne~My Family Thyme I Karen~Dragonfly and Lily Pads I Trisha~Blowing Away Out West
Tomika~Life In Pumps I Rachee~Say it, "Rah-Shay" I Ra'Nesha~Queen Thrifty I Lorrin~Embrace The Perfect Mess 
Jaime~Love Jaime I Serena~The Weekend Jaunts I Terri~Christmas Tree Lane I Jessica~A Southern Mother 
Sam~Raggedy Bits I Rachel~Smart Mom Smart Ideas I   I Cyn~Creative Cynchronicity
Valeria~Val Event Gal I Yami~The Latino Next Door I Jeannee~Centsably Creative I Tania~Little Vintage Cottage
 Lauren~Wonderfully Made I Vanessa~DIY 180 I Kimberly~A Wonderful Thought I Kim~Everyday Parties I Erica~Erica Ever After
____________________________________________________________________________________________________
This DIY pinecone ornament is simple, rustic, and so easy to make.
Decorating our Christmas tree is an event that my family and I look forward to each year. We listen to Christmas carols, nibble on homemade cookies, and cover the tree with our homemade ornaments.  Each ornament is a keepsake that represents a memory.
You can make some memories with your family this year by making some handmade holiday ornaments.  They are an easy, fun, and inexpensive way to decorate your Christmas tree.  Handmade holiday ornaments also make wonderful gifts that can be used and treasured year after year.
Today I am sharing a simple, festive pinecone ornament that can be made in just a few minutes.
Here's what I used to make these DIY pinecone ornaments.
Supplies
cinnamon scented pinecones
ribbon
floral accents or picks
mini bulbs
scissors, or wire shears, if  needed
glue gun and glue sticks.
Process:
To assemble these rustic ornaments, I first took apart some of the floral accents.
Next, I glued the greenery and berries to the pinecone, using a hot-glue gun.
Then, I strung the ribbon through a mini ornament bulb and tied it to the top of the pinecone.
Lastly, I made a simple bow and tied the end of the ribbon together for tree hanging.
 These pinecone ornaments add a lovely scent of cinnamon, while bringing some natural beauty to my tree.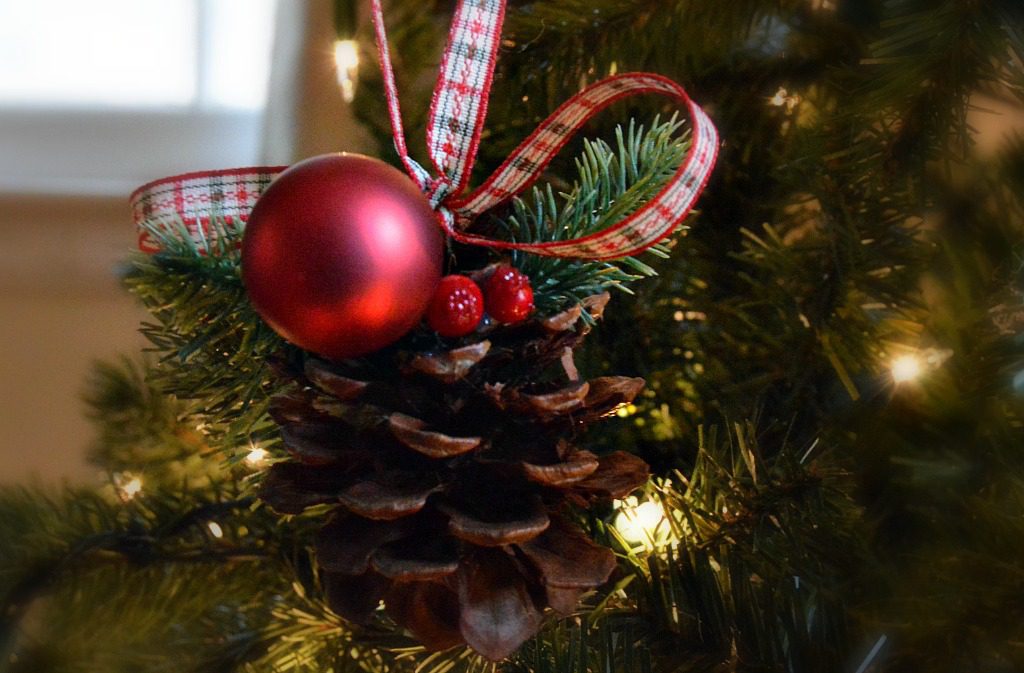 I like to try different ribbons and color combinations to make each one unique.
I hope you take some time during this holiday season to make memories with your family.  Bring your family together to create some handmade keepsakes for your own tree, or to give as gifts.
To get inspired, please visit all of the talented bloggers and see what will be on their tree this Christmas.
Wishing you and your family a wonderful start to a beautiful holiday season!
Happy Crafting!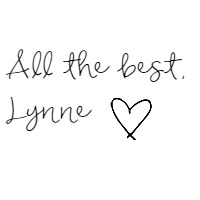 If you would like to save this post for later, please pin here:

---
Be sure to visit our fellow 12 Days of Christmas Bloggers below for even more creative ideas this holiday season!