How to Create a Hot Chocolate Bar
Welcome Back to Day 7 of the 12 Days of Christmas Blog Hop! Today we are sharing how we have decorated our kitchens to incorporate a festive hot cocoa bar!
---
Welcome to the third annual 12 Days of Christmas Blog Hop!
Stop by every day from December first through the twelfth for new ideas you can use to make your season brighter!
Meet Your Hosts
They have all been busy as Elves creating, decorating, cooking and crafting tons of new ideas for you to try this holiday season!
Shirley~Intelligent Domestications I Alli~An Alli Event I Michelle~Our Crafty Mom I Marie~DIY Adulation 
Erlene~My Pinterventures I Beverly~Across The Blvd. I Debra~Shoppe No. 5 I Victoria~Dazzle While Frazzled
Megan~C'mon Get Crafty I Michelle~Michelle James Designs I Amanda~Domestically Creative
Deborah~Salvage Sister & Mister I Jeanie~Create & Babble I Sherry~Olives & Okra
Jenny~Cookies Coffee & Crafts I Emily~Domestic Deadline I Bonbon~Farmhouse 40 I Susanne~Pearl Street Designs 
Leanna~Of Faeries & Fauna I Pam Larmore~P.S. I Love You Crafts I Kelly~North Country Nest I Marie~The Inspiration Vault
Gail~Purple Hues and Me I Lynne~My Family Thyme I Karen~Dragonfly and Lily Pads I Trisha~Blowing Away Out West
Tomika~Life In Pumps I Rachee~Say it, "Rah-Shay" I Ra'Nesha~Queen Thrifty I Lorrin~Embrace The Perfect Mess 
Jaime~Love Jaime I Serena~The Weekend Jaunts I Terri~Christmas Tree Lane I Jessica~A Southern Mother 
Sam~Raggedy Bits I Rachel~Smart Mom Smart Ideas I Surya~The Busy Mom Club  I Cyn~Creative Cynchronicity
Valeria~Val Event Gal I Yami~The Latino Next Door I Jeannee~Centsably Creative I Tania~Little Vintage Cottage
 Lauren~Wonderfully Made I Vanessa~DIY 180 I Kimberly~A Wonderful Thought I Kim~Everyday Parties I Erica~Erica Ever After
---
This post contains affiliate links.  As always, all opinions are my own.
Winter in New England means snow.  Some of my favorite childhood memories were of our snow days.  Early in the morning, my brothers and I would listen intently to the radio as the DJ announced the school delays and cancellations.  When we would hear our town called, we knew it would be a day of sledding and building snow forts.  Of course, it would end with a warm cup of hot chocolate.
Now as an adult, when I decorate my home for winter, I like to create a hot chocolate bar for my family.  The scents and tastes of our small hot chocolate bar have always brought back warm memories of my own childhood and it's a sweet treat for my own kids.
I don't have a large kitchen and don't like cluttered counter-tops.  As a result, I create my hot chocolate bar within a tray.  Trays are one of my favorite organizational tools because they keep items corralled and counters clear.  This particular tray is from Hobby Lobby.
To create your hot chocolate tray, follow these easy steps:
Begin with clear glass containers for toppings, such as marshmallows and peppermint candies.
Candy canes are a must.  They make great stirrers and when they melt, you are left with delicious peppermint flavored hot chocolate.
Add the actual hot chocolate.  You can use packets, as I have done, or get a container and fill it with hot chocolate powder.
Lastly, add a few decorative touches to personalize your space.  I filled my out with a festive sign from Hobby Lobby, a snowman teapot and candle.
To keep with my favorite farmhouse style, I added a collection of mugs, using this mug tree I found on Amazon last year.  It is one of my favorite kitchen accessories that I use throughout the entire year.
I hope that you all enjoy cozy winters days with some warm hot chocolate.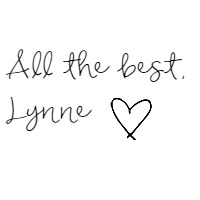 If you would like to save this post for later, you can pin it here:

---
Be sure to visit our fellow 12 Days of Christmas Bloggers below for even more creative ideas this holiday season!