Farmhouse Christmas Gift Wrap
Hello Friends! The holiday season is rapidly approaching. Thanksgiving is this Thursday, and after that we will be decking the halls to prepare for Christmas!
Have you started to prepare for the holidays? If you are looking for some easy and creative way to wrap your gifts, you have come to the right place.  I am thrilled to be joining a talented group of ladies for a Christmas Wrapping Paper Blog Hop.  Thank you to my friend Nancy from Slightly Coastal for organizing this fun hop!
One of the best things about Christmas is gift giving. There is a great sense of satisfaction and pride in watching the joy on your loved ones' faces as they open up the gifts that you thought that they may enjoy. Of course, you can't just hand your loved one a toy or a sweater, unwrapped. The gift wrapping process is just as much a part of the holiday season as Santa Claus, mistletoe, and snow.
Craft paper makes great gift wrap.  It provides a neutral background that can be accessorized with a variety of ribbons, wrapping paper, natural elements, and gift tags.  Just let your personality and creativity lead the way!
I chose to go with a farmhouse style wrapping by using these simple buffalo check ribbons.
A piece of holly from my yard adds an element of nature, along with strong pops of color.  I love the mixture of patterns, colors, and textures.  
Wrapping paper can also be used as an accent on this blank canvas.
I found this great buffalo plaid gift wrap at Target.
Simple red twine with a few sprigs of fresh boxwood keep this gift festive, yet uncomplicated.
Thank you for visiting today.  Before you leave, I have a little gift for you. Please enjoy these festive holiday gift tags. Just download, print, and enjoy! Wishing you all a wonderful holiday season!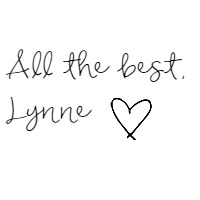 If you would like to save this post, pin it here:
Be sure to check out these amazing ladies and their creative gift wrap ideas!