Tuesday Turn About #172 Halloween Fun!
Sharing fun and festive ideas to celebrate Halloween. Tuesday Turn About Link Party #172
Check out last week's party HERE!
Hello and Happy Tuesday! I hope your week is off to a great start!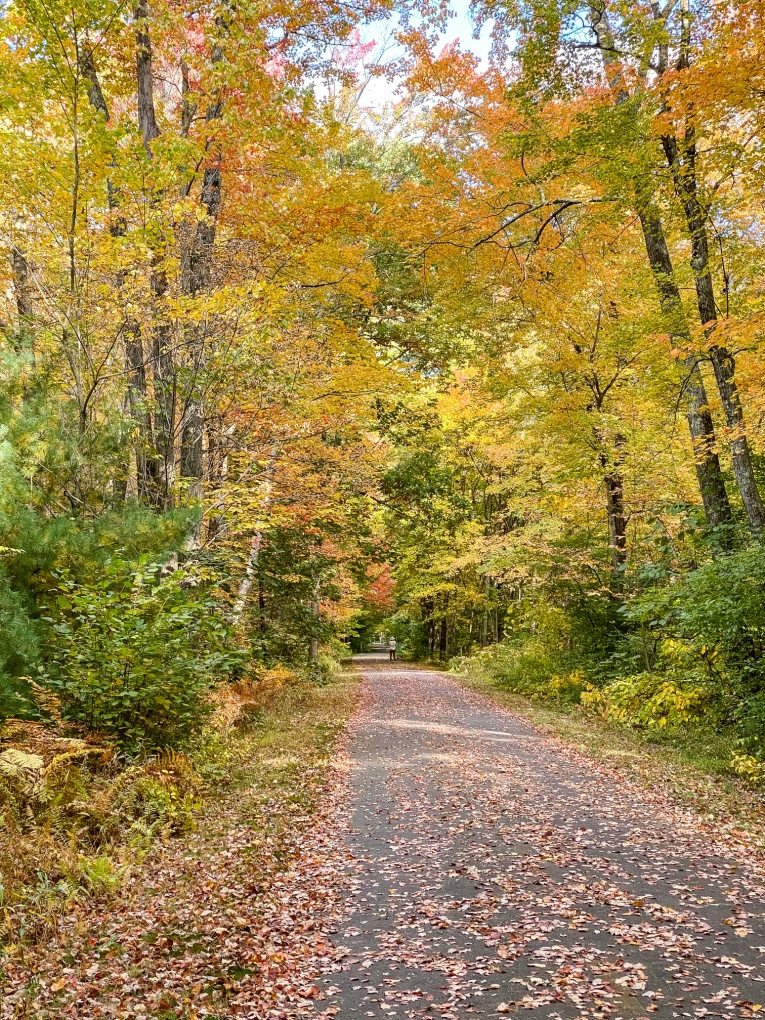 The weather has been beautiful here in Connecticut. Fall has arrived and the leaves are beginning to turn. I snapped a couple of pictures with my phone when I was walking Sadie over the weekend. Isn't this time of year just amazing?!
I was a happy mama this weekend. Both my children were home and we celebrated my mom's birthday. It was so wonderful to have family together.
This coming we will be participating in the Walk for Alzheimer's, in support of my mom. If you are local to Connecticut and would like to participate in the walk, please reach out to me.
This month seems to be flying by! I can't believe that Halloween is just a couple short weeks away. To help us get ready, I am sharing some fun and festive ideas for your Halloween home and celebration.
Let's get this party started!
Be sure to head over to My Wee Abode and Reinvented Delaware to check out SIX additional features from Tuesday Turn About! If you haven't been featured at My Family Thyme this week, you may have been featured there!
Weekly Household Tip
Holiday baking time is just around the corner, so I thought I would share some baking tips with you each week. Last week I shared this simple tip to help keep brown sugar soft. I have another baking tip for you this week.
I always find that when baking, my recipes work well with butter that has been softened to room temperature. This usually means setting it out for about 45 minutes to give it time to soften.
If you forget, don't worry! I have an easy tip that will help.
Just take a glass (one that will easily fit over the stick of butter) and fill it with hot water. Allow the water to sit in the glass for a few minutes. Then, pour the water out and cover the stick of butter with the warm glass for a couple of minutes. The heat from the glass will soften the butter. So simple!
Julie's Weekly Blogging Tip
I know I've shared this tip before, but it's an important one.
Have you created an opt-in for subscribers? Opt-ins are a GREAT way to increase your subscriber list. It's a win-win! They get a great freebie, and you grow your email list…the only thing you actually own. Facebook and Instagram can all go away (or close your accounts), but your subscriber list is all yours!
My Family Thyme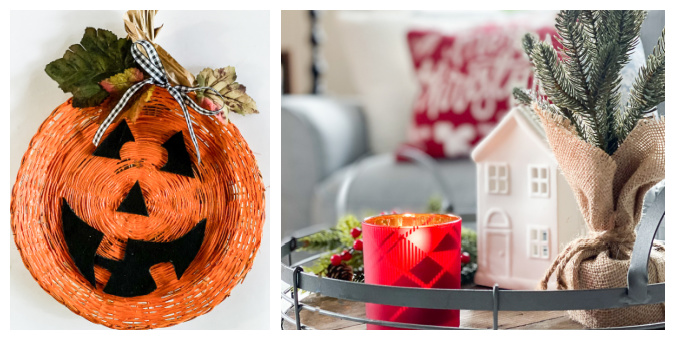 Wicker Paper Plate Holder Pumpkin | Amazon Holiday Home Essentials
My Wee Abode
Easy DIY Velvet Mushrooms Three Ways | FREE Minimalist Fall Watercolor Printables
Reinvented Delaware
Gun Cabinet with a New Purpose | Paper Mache Ideas | Star Ornaments

Chocolate Mummy Cake with Buttercream Bandages
No tricks, just treats this Halloween! Elizabeth from Pine Cones and Acorns shared this cute Chocolate Mummy Cake with Buttercream Bandages. This is such a perfect treat celebrating Halloween in your home!
Easy Dollar Tree Ghost Craft for Halloween
Nothing says Halloween like an adorable ghost sign! Emily from Hunny I'm Home shared her Easy Dollar Tree Ghost Craft. You are going to love how simple and inexpensive this Halloween craft is to make!
Whimsical Halloween Kitchen and Some Crafting
Debbie from Debbie Dabble Blog always embraces the season with her home decorating! How fun and festive is her Whimsical Halloween Kitchen?! It's inspiring me to add some seasonal touches to mine!
Before you get started, take a look at our guidelines:
This party is for home decor and home-related posts only (recipes, organizing, DIY, crafts, etc.). Link up to 3 related posts. Please do not link up informational posts that do not relate to the topic.
If you would please not link up shops, advertising, round-ups, other link parties, or any posts promoting sales, we would appreciate it.
DO NOT PIN FROM IMAGES ON THIS PAGE (it just won't work right on Pinterest). However, please visit the original post/source and pin from there. That works perfectly!
Please make sure that your images are in a jpeg or png format. If we can't save your image, we may not be able to feature you. So sad!
By linking to the party, you give us permission to share your projects on our blogs and social media. We will always give proper credit with a no-pin image.
Tuesday Turn About Link Party runs from Tuesday at 6 pm EST through Saturday 1 am EST! Join us during those times each week.
I am so grateful for you and can't to see what you all share with us this week! Best wishes for a beautiful week ahead!