Tuesday Turn About #138 February Finds
Hello Friends and Happy Tuesday!
I hope you enjoyed a beautiful weekend and a Happy Valentine's Day! I hope you were able to spend some time with the ones you love!
I don't know about you, but I have already started dreaming about spring. I'm encouraged by the fact that the days are getting long and the sun is setting a bit later. I am starting to see little signs of spring approaching. If you are a baseball fan, you know that pitchers and catchers report today! Woo hoo!
We had another great week and I really look forward to checking out all of the amazing ideas here at Tuesday Turn About. Julie, Cindy, and I appreciate you linking up and sharing your talents! I loved visiting your posts. Please be sure to visit Julie's and Cindy's blogs to see their features!
Now, onto some fabulous February features that I am excited to share with you!
But before sharing the features, I have some helpful tips for you!
Be sure to visit each blog, each week, to get some great tips for the home (and for blogging too)!
Weekly Household Tip
Clean the glass in your home naturally with vinegar and water. Mix 50% distilled white vinegar with 50% tap water to create an all natural glass cleaner. I love how it cuts grease on my glass stovetop and doesn't streak. Give it a try and let me know how it works for you!
Weekly Blogging Tip
Have you ever created a 'Reusable Block'? If not, this type of block is SUPER helpful when you enter the same static type of info on a post, time-after-time. You know, think "affiliate disclosure". This type of block info never changes. You could easily create your disclosure statement/link in a reusable block, and not have to reinvent the wheel each time (or copy-and-past, for that matter!)
Now, it's party time!
Though not a requirement at all, we would love it if you would subscribe and/or follow your hostesses on one or more of our social medias:
LET'S CREATE COMMUNITY!
My Wee Abode
Spring Door Decor to Make Now // Spring Placecard Holder DIY
Reinvented Delaware
Easy Oven Roasted Chicken | Trash To Treasure Picnic Basket
My Family Thyme
How to Paint Wood Kitchen Cabinets | How to Make Decoupaged Easter Eggs
DO YOU HAVE A RENOVATION IN YOUR FUTURE?
If so, you definitely want to check out this post from my friend Marie from This Dear Casa. Marie shares her 5 Mistakes We Made During Our Renovation. She shared some great, helpful tips! I wish I had this resource years ago!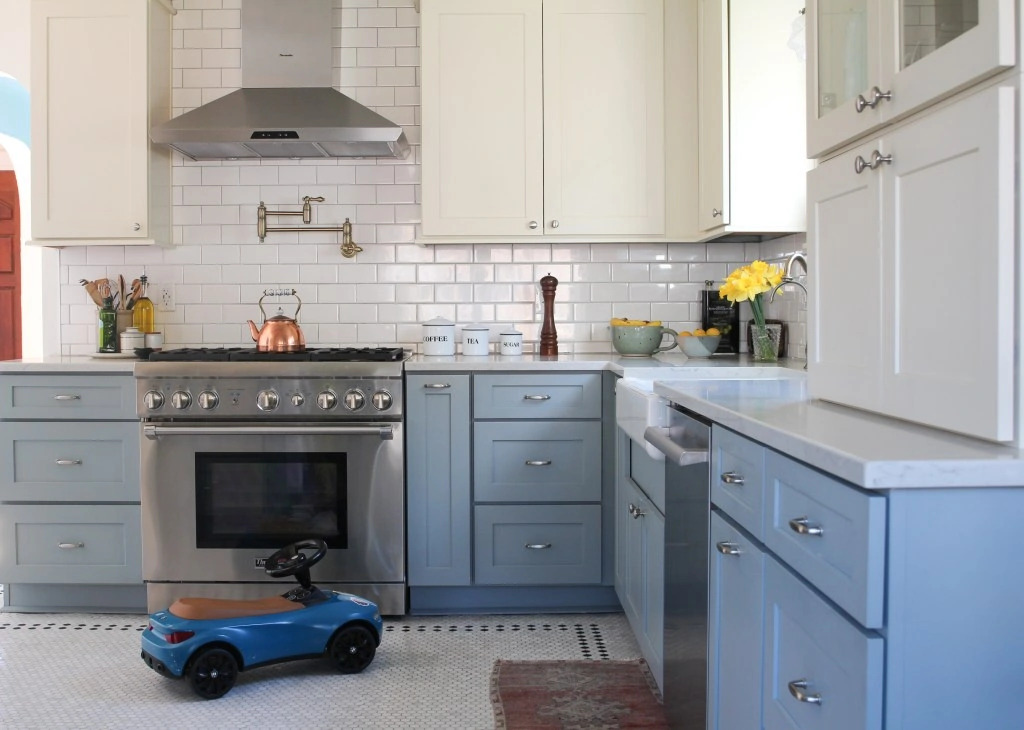 ---
ARE YOU LOOKING FOR A SWEET TREAT?
Doesn't this look absolutely delicious?! My dear friend, Paula, from Virginia Sweet Pea shared her recipe for Butterfinger Fudge. With only six ingredients, it comes together easily! Yum!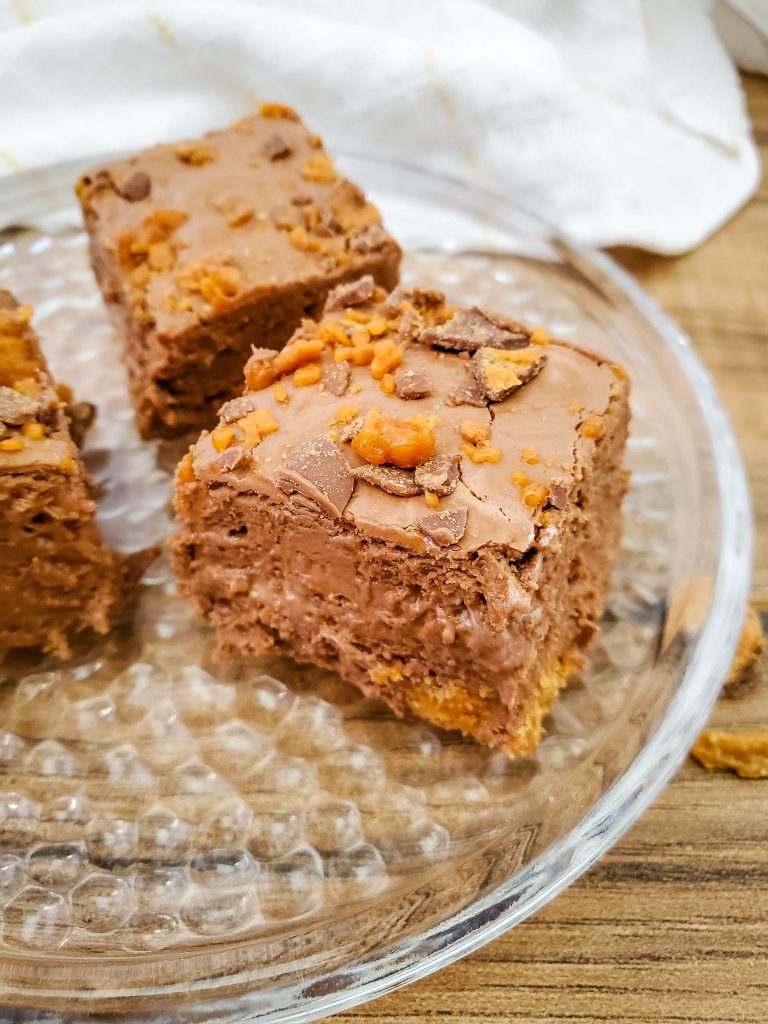 ---
I LOVE A GOOD DIY PROJECT!
Have you ever scored a great piece on FB Marketplace? My friend, Rosemary, from My Home and Travels scored some great bar stools. She has shared a simple, step by step tutorial on how to give them a new life in her post, A Simple Bar Stool Makeover That Was So Easy!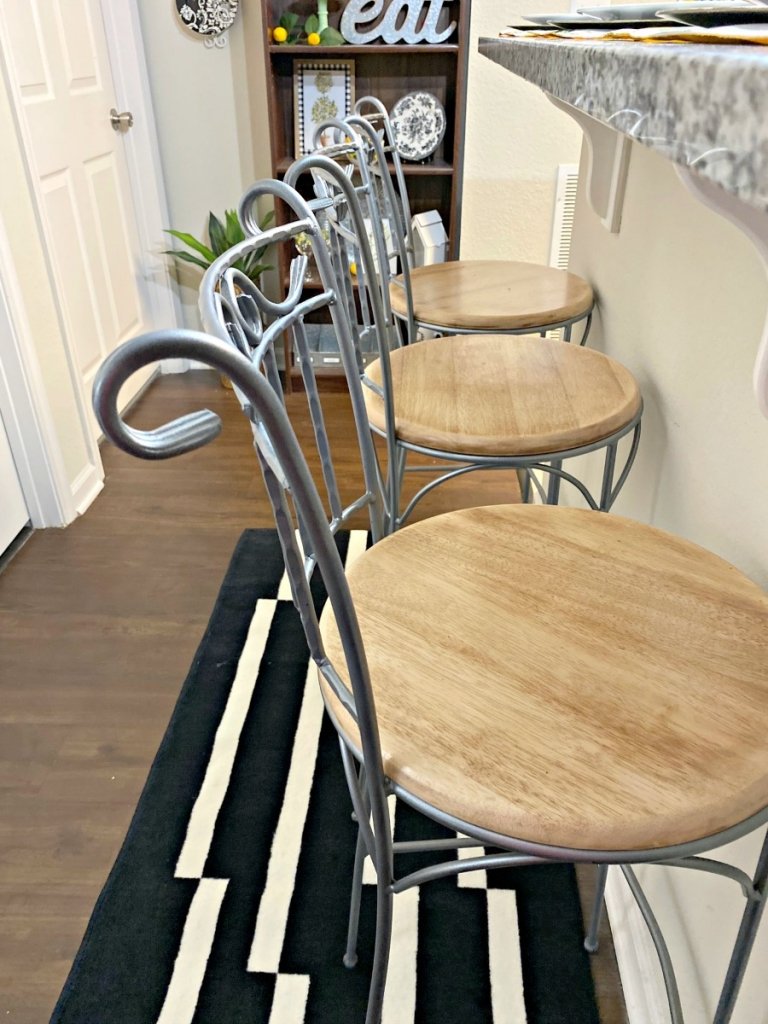 ---