Tuesday Turn About #167 Let's Get Ready for Fall
This week's link party has started! Tuesday Turn About #167 Let's Get Ready For Fall!
Hello! The gang is all back together again this week. Last week I took the week off from TTA as it was my first week back to school with the kiddos. We had a wonderful first week together and our year is off to a great start! Now, I am excited to be back to Tuesday Turn About!
I hope you enjoyed a relaxing Labor Day weekend! This past weekend marked the unofficial end of summer and fall will officially begin in just a couple of short weeks. So, it's the perfect time to get ready for fall!
So this week's features have some great ideas for helping us welcome fall into our homes. I am so excited to share them with you!
Before we get started, let's share some tips!
Be sure to hop over to My Wee Abode and Reinvented Delaware to check out SIX additional features from Tuesday Turn About! If you haven't been featured at My Family Thyme this week, you may have been featured there!
Weekly Household Tip
The last few weeks, we've been talking about what an effective and versatile cleaner baking soda is, but did you ever consider using a grapefruit as a cleaner?
Yes, that's right! Grapefruit can be used to clean your tub and shower. To clean your tub, simply cut a grapefruit in half and sprinkle salt on top of each half. Use these grapefruit halves to scrub your tub and shower. Then just rinse with warm water.
This method can be used on ceramic or porcelain tile, metal, and glass. It should not be used on natural stone as it could damage the surface.
Weekly Blogging Tip
At the beginning of summer, I mentioned that I was going to do a newsletter series on 'oldy-but-goody' posts.
The results? I had some really good traffic this summer coming from my newsletters! My open rate ranged from 40-49% and click through rate averaged 10%. That's considered a win-win in the blogging world!
Have you tried upping your game with your blog newsletters?
My Family Thyme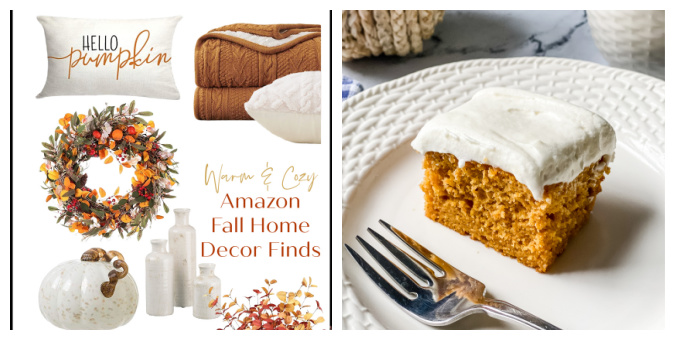 Warm and Cozy Amazon Fall Decor Finds | How to Make Perfect Pumpkin Bars
My Wee Abode
Gorgeous 15-Minute Fall Wreath | Celebrate with Free Fall Printables
Reinvented Delaware
Painted Oak Furniture | Antique Church Pew

Ways to Help You Get Ready for Fall
Leslie from Feet Under My Table shares lovely inspiration for the upcoming season in her post, Ways to Help You Get Ready for Fall. You will enjoy Leslie's creative ideas for adding subtle hints of fall with her beautiful vignettes, thoughtful tips, and delicious recipes.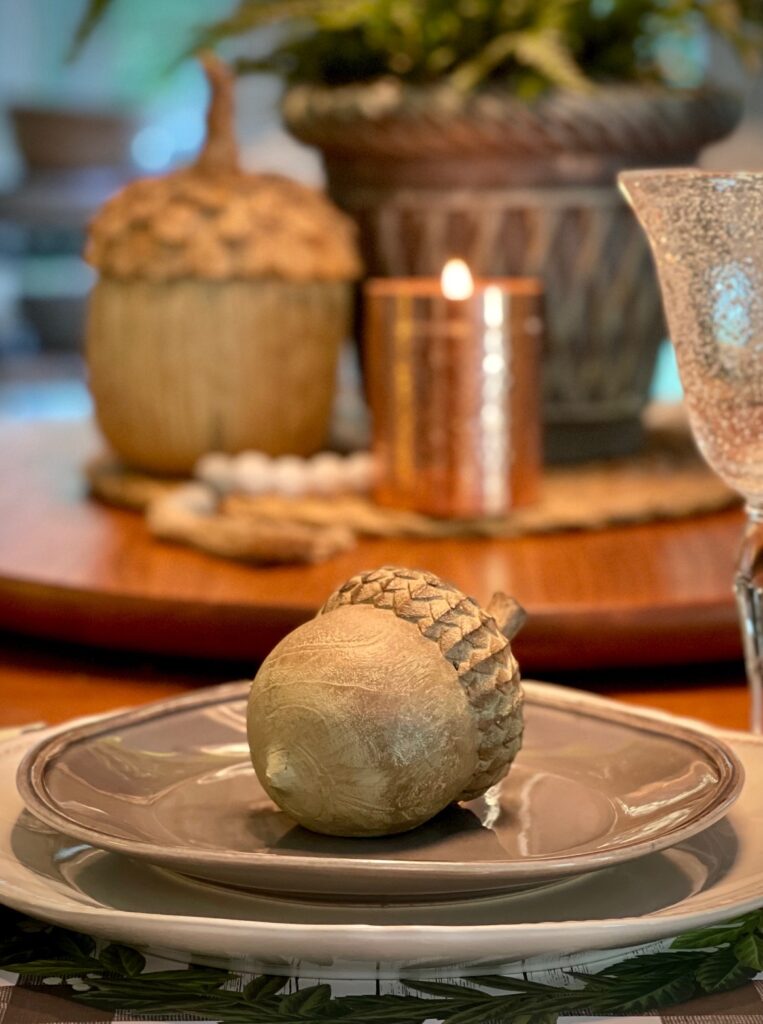 4 Creative Ways to Transform Dollar Tree Pumpkins
Are you ready for pumpkin season? Wendy from WM Design House shared 4 Creative Ways to Transform Dollar Tree Pumpkins. You will be amazed and inspired by Wendy's creative ideas for updating these ordinary pumpkins into something extraordinary!
Homemade Pumpkin Spice Coffee Creamer
It's the time of year for all things pumpkin spice! Do you enjoy drinking a pumpkin coffee at your favorite shop? I do, and would love to make one at home. My friend Rosemary from My Home and Travels shared her recipe for Homemade Pumpkin Spice Coffee Creamer. I can't wait to give this a try!
Before you get started, take a look at our guidelines:
This party is for home decor and home-related posts only (recipes, organizing, DIY, crafts, etc.). Link up to 3 related posts. Please do not link up informational posts that do not relate to the topic.
If you would please not link up shops, advertising, round-ups, other link parties, or any posts promoting sales, we would appreciate it.
DO NOT PIN FROM IMAGES ON THIS PAGE (it just won't work right on Pinterest). However, please visit the original post/source and pin from there. That works perfectly!
Please make sure that your images are in a jpeg or png format. If we can't save your image, we may not be able to feature you. So sad!
By linking to the party, you give us permission to share your projects on our blogs and social media. We will always give proper credit with a no-pin image.
I can't wait to see what you all have in store for us this week! Sending my best to you for a great week and please know that you are all appreciated!