On Friday, many people all around the world will be celebrating an important day in the history of Mexico, Cinco de Mayo.   This holiday commemorates the day in May, 1862 when Mexican soldiers defeated a French army with an unlikely victory.  This holiday is celebrated with family gatherings, celebrations, and of course, food.
How will you be celebrating this holiday?  At my home, we will be enjoying a feast of our favorite Mexican dishes, along with these amazing margaritas.
Fresh and crisp, this margarita is both sweet and sour.  You can make it "on the rocks" or toss it in the blender for a frozen treat.
A few years ago, a friend shared this recipe with me and it quickly became a favorite.  I recently found out that it originally came from another mutual friend, who happily shared.  Now I am going to share it with you!
You can mix up a batch in just a few minutes.   In a large pitcher, mix a bottle of light beer (I like to use Corona Light) with ice.  Add 8 ounces (1 cup) of tequila, 12 ounces (1 1/2 cups) of Sprite, one can of frozen Limeade concentrate, and the juice of a lime or two.  Stir gently.
Pour into Margarita glasses.  I love these glasses .  They're simple, classic, and will never go out of style.  They are the perfect addition to my springtime porch.

Many people like to salt the glass rims, but I like to keep them plain.
Enjoy with friends and family…a wonderfully refreshing spring or summertime drink!
I hope you give this classic cocktail recipe a try!
Do you celebrate Cinco de Mayo?  If so, how do you celebrate?
What are some of your favorite warm weather beverages?  I would love to hear your thoughts.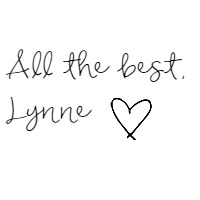 If you want to save this post for later, you can pin it here: