How to DIY a Cardboard Gingerbread Garland
The holiday season is officially here and what better way to celebrate than with a fun and inexpensive Christmas craft. Today I am sharing how to make this adorable DIY Cardboard Gingerbread Garland!
I am thrilled to be joining some talented friends to share some gingerbread crafts with you, organized by my blogging buddy, Kippi from Kippi At Home. You definitely don't want to miss out on all of their creative, seasonal ideas!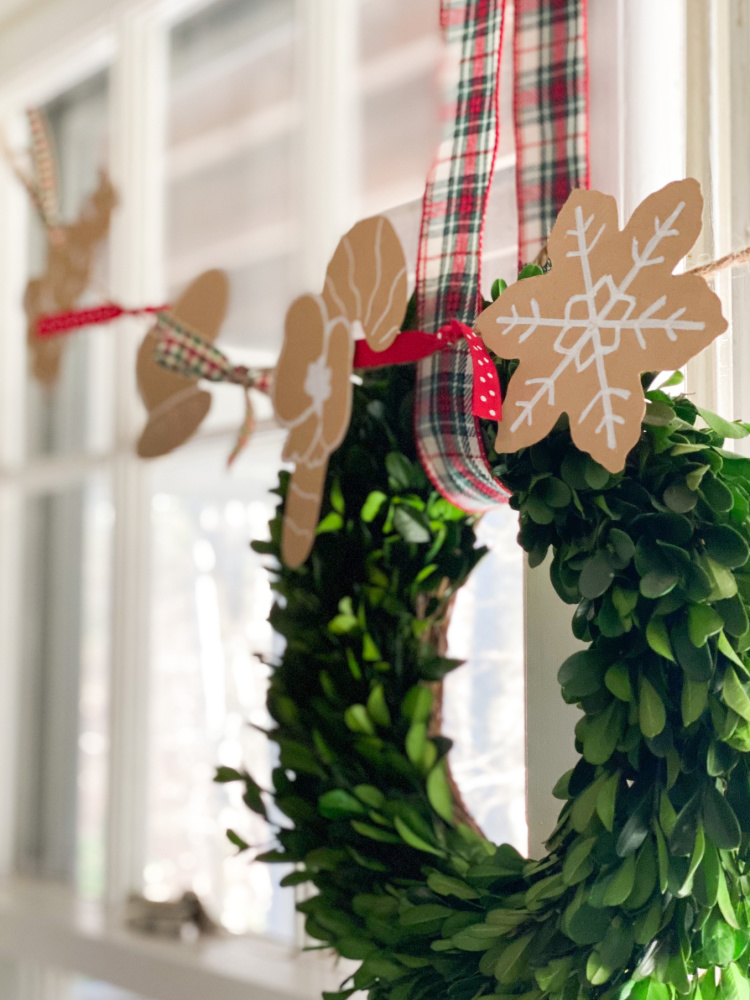 Have you started decorating yet? I've been slowly adding little touches of Christmas throughout my home. I recently shared how I added some Classic Christmas Decor in the Family Room, but I have been stumped on what to do in the kitchen. This DIY gingerbread garland combines my love of baking, crafting, and decorating while adding something cute and whimsy to my kitchen. Let's gather some Christmas cookie cutters, cardboard or card stock, and a chalk pen. I am excited to show you how you can make this adorable Christmas garland too. Let's get started!
Here's What You'll Need
Click on bolded items to shop my affiliate links.
How to Make Your DIY Gingerbread Garland
The first thing you want to do is choose some fun and festive cookie cutters. Trace the edge of each onto your card stock or card board pieces. I used a total of four different cookie cutters and doubled up my card stock, so I cut two of each design.
Decorating Your Gingerbread Garland Pieces
Once I had the shapes all cut out, I flipped them over so no one would see my pencil marks. Then the creativity began. I had some fun decorating the cut outs with my chalk marker. If you need some ideas, you could always search how to decorate Christmas cookies. I find a chalk marker easier to use than icing!
Putting the Gingerbread Garland Together
Next, I measured out the twine by first cutting the twine to fit my window. I first folded the twine in half. Then I planned out how I would attach the pieces to the twine by measuring 6 inches between the center of each piece. Work carefully if you are using a glue gun.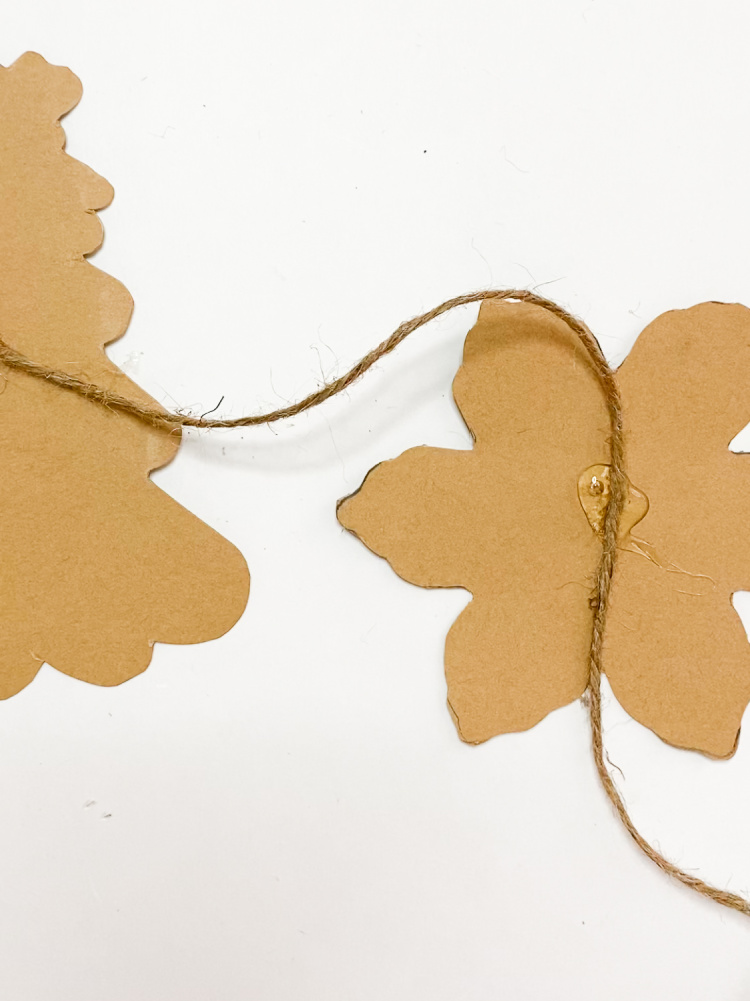 Add some ribbon!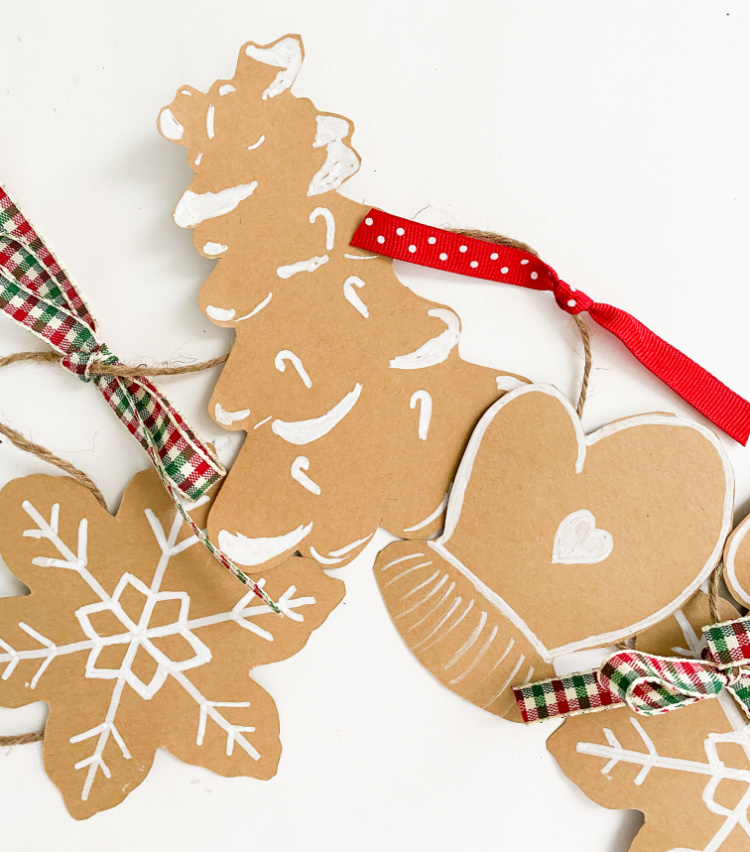 Now, hang and enjoy your Gingerbread Garland!
I used command clips to hang this garland on my window. Since I discovered them a few years back, they have become my favorite way to hang holiday decorations!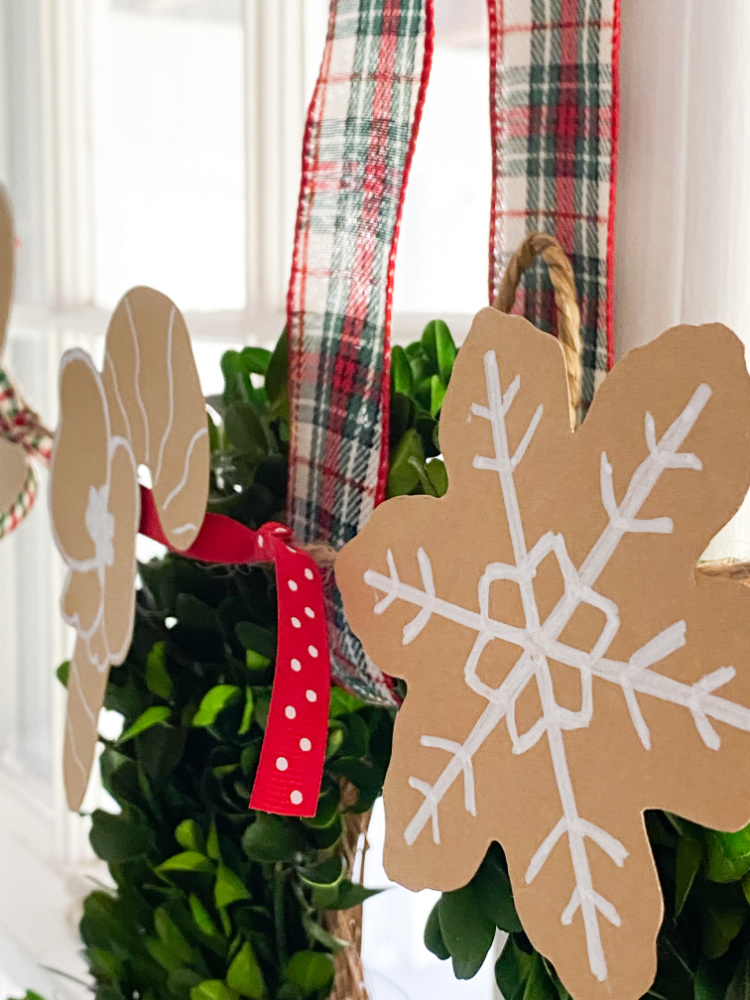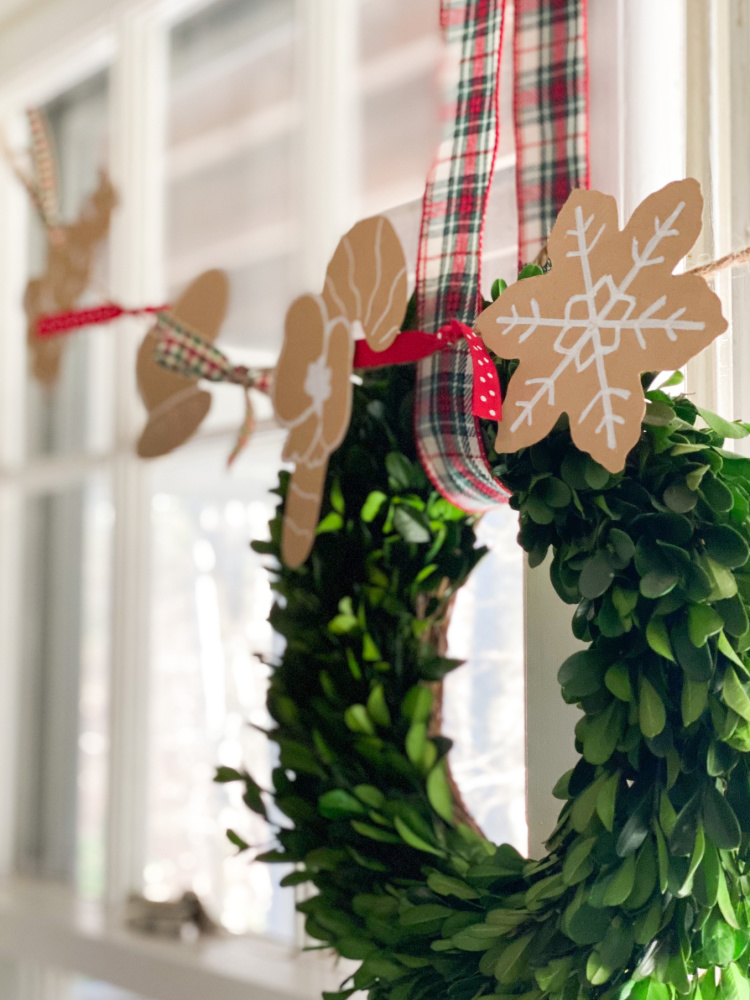 I think it turned out great… and I love all the ways you can make this your own!!
Thank you so much for visiting today! I would love to connect with you on Facebook, Instagram, Pinterest, or here on the blog!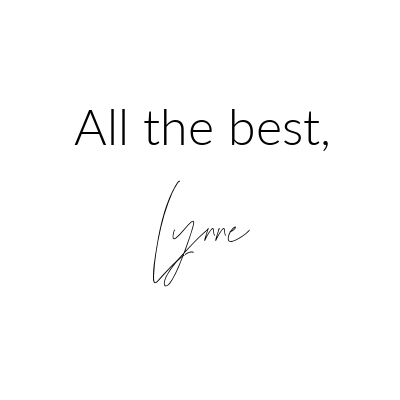 If you are looking for some other fun gingerbread crafts for the season, please visit my creative friends!
You will be inspired!
If you would like to save this post for later, please pin it here. Thank you!