This post contains affiliate links.  As always, all opinions are my own.  For more information, please see my full disclosure policy.
Welcome! I am so excited to share the opening of My Family Thyme's Amazon Shop!
Anyone who know me knows that I love to shop, and I love to shop smart.  What I mean by that is that I don't impulse shop very often.  I like to utilize reviews and recommendations of others to ensure that what I am purchasing is a good product.
On-line shopping is so convenient, but I always want to know that what I am purchasing is high quality and value for my money.
That is why I love the idea of an Amazon Shop.
When I was contacted about opening an Amazon shop, I thought it was a wonderful opportunity for me to share some of my favorite products with you! I took my time to really think about the products that I use in my home daily…the tried and true products that I am comfortable sharing.
Like the Ball Canning Set and jars from The Beginner's Guide to Making and Canning Blueberry Jam,

Or my favorite strawberry huller that I use when making Strawberry Shortcake, Deconstructed.
In My Family Thyme's Amazon Shop, you will find products that I own and use, as well as some that are on my wish list.  You will recognize many products from my home.  Since Amazon has such a vast variety of items, I had some fun narrowing down and sharing some of my favorites. 

Once again, welcome!  I hope you pop in for a visit and enjoy the selection of pretty and practical items that I chose to share!  I will be adding more treasures as time goes on and seasons change.
Wishing you a wonderful week ahead!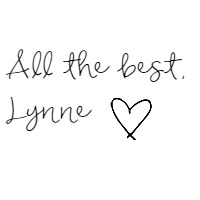 To save this post for later, please pin here: