Welcome to Day 3 of The 12 Days of Christmas Blog Hop! Today we are sharing snowmen!
Welcome to the third annual 12 Days of Christmas Blog Hop!
Stop by every day from December first through the twelfth for new ideas you can use to make your season brighter!
Meet Your Hosts
They have all been busy as Elves creating, decorating, cooking and crafting tons of new ideas for you to try this holiday season!
Shirley~Intelligent Domestications I Alli~An Alli Event I Michelle~Our Crafty Mom I Marie~DIY Adulation 
Erlene~My Pinterventures I Beverly~Across The Blvd. I Debra~Shoppe No. 5 I Victoria~Dazzle While Frazzled
Megan~C'mon Get Crafty I Michelle~Michelle James Designs I Amanda~Domestically Creative
Deborah~Salvage Sister & Mister I Jeanie~Create & Babble I Sherry~Olives & Okra
Jenny~Cookies Coffee & Crafts I Emily~Domestic Deadline I Bonbon~Farmhouse 40
Leanna~Of Faeries & Fauna I Pam Larmore~P.S. I Love You Crafts I Kelly~North Country Nest I Marie~The Inspiration Vault
Gail~Purple Hues and Me I Lynne~My Family Thyme I Karen~Dragonfly and Lily Pads I Trisha~Blowing Away Out West
Tomika~Life In Pumps I Rachee~Say it, "Rah-Shay" I  Lorrin~Embrace The Perfect Mess 
Jaime~Love Jaime I Serena~The Weekend Jaunts I Terri~Christmas Tree Lane I Jessica~A Southern Mother 
Sam~Raggedy Bits I  Cyn~Creative Cynchronicity  Valeria~Val Event Gal
Yami~The Latina Next Door I Jeannee~Centsably Creative I Tania~Little Vintage Cottage
 Lauren~Wonderfully Made I Vanessa~DIY 180 I Kimberly~A Wonderful Thought I Kim~Everyday Parties 
Dru~Polka Dot Poplars Erica~Erica Ever After
---
This post contains affiliate links.  If you make a purchase, I receive a small commission. 
Do you want to make a snowman?  How about sock snowman?
This snowman is one that I have made with hundreds of students throughout my years of teaching.  It is an easy parent-child craft project for the holidays.  This craft project encourages creativity of both parents and children, yet is made with some simple materials and takes just a few minutes.  Create a treasured keepsake that you will have for years to come!  
Supplies
a clean white sock (I like these Dickies crew socks because they are entirely white.)
1 cup of rice
an elastic/rubber band
decorations including buttons, bells, googly eyes, pipe cleaners, Sharpie marker, fabric scraps, and felt.
glue or glue gun
Directions
Fill the sock with one cups of rice to create a base for your snowman.
Fill the sock with Polyfill stuffing until desired size.
Use the rubber band to secure the top of the snowman.
Cut of some of the excess sock and then cuff to create part of the hat.
Decorate as desired.
My daughter, Elisabeth, and I had fun with this snowman.  She made a carrot nose with an orange piece of pipe cleaner and used eyes to create the face.  She finished by drawing a mouth, using a Sharpie marker.
We made a scarf with some plaid fabric scraps and she even fringed the ends!  The hat was made by just gluing some felt into the cuffed part.  A bell was added for a festive detail.
We used a glue gun because it is quick, easy, and dries clear.  This part is something that the adults should definitely do.  Be careful! The glue gets very hot!
I hope you want to make a snowman! Create some memories and enjoy some time crafting with you children!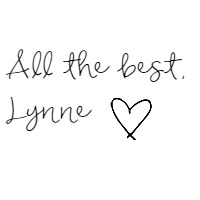 ---
Be sure to visit our fellow 12 Days of Christmas Bloggers below for even more creative ideas this holiday season!