This post contains affiliate links.  As always, all opinions are my own.
Do you ever see those DIY homemade cleaners on Pinterest and wonder if they really work?
Anyone who knows me, knows that I am not a fan of using chemicals in our home.  I worry about toxic chemicals with my children and our beloved pup, Teddy.  Instead, I look for more natural alternatives.  And when I can't find them, or they don't work well, I make them.
Now I know what you're thinking…who has time to make cleaners?  Some days it is a struggle to get dinner on the table and make sure everyone has clean clothes to wear.  Well, these cleaners are not only easy, but they save time and money.  Here are some terrific tips for cleaning your home without harsh chemicals.
My favorite, most versatile cleaner is good, old fashioned distilled white vinegar.  It is inexpensive, non-toxic, and can be used throughout our home.
In the kitchen…
Dishwasher:
Did you ever stop to think about cleaning your dishwasher?  I didn't until recently, when mine was being repaired.  The repairman showed me all of the grime and build up in the hoses and explained me that the dishwasher actually needed cleaning on a regular basis.  Am I the only one who didn't know this?
What is the solution?  Of course, it is my favorite cleaner, vinegar.
Just take 1/2 – 1 cup of distilled white vinegar and pour it into the bottom of your dishwasher.  Then run the dishwasher through a cycle, without any dishes.  He advised me to do this once a month to help keep the dishwasher and hoses clean.
Garbage Disposal:
To keep your garbage disposal clean and smelling fresh, you can also use a combination of baking soda, vinegar, and citrus fruit.
Pour about a 1/2 cup of baking soda down the drain.  Add 1 cup of vinegar.  This reaction will break up any build up.  Then rinse with hot water.
To freshen the garbage disposal, add a few slice of lemon or orange and run the disposal.
Another idea to keep your disposal fresh and the blades sharp is to freeze citrus slices and vinegar in ice cube trays.  Just pop a frozen vinegar cube in your disposal when needed.
Stovetop and Microwave:  To keep my glass stovetop and microwave clean, I found this idea from Laura Beth on her blog:  A Step in the Journey.
To clean the stovetop, make sure it is off .  Wipe any crumbs from the cool surface.  Spray with a mixture of water, vinegar, and lemon juice.  Let sit and then wipe.  So easy.
For the microwave, mix one cup water with one tablespoon vinegar in a microwave safe dish.  I use a glass measuring cup.  Microwave for 5 minutes.  BE CAREFUL not to burn yourself when removing the measuring cup.  The steam will loosen any cooked on food.  Just wipe with a clean cloth.
Check out this post from A Step in the Journey for details.
Tile Floor and Grout:
I loved my kitchen floor when I initially picked it out.  I still love the neutral tile,but the grout is another story.  After trying many different remedies, I finally found an easy solution to keep it clean.  Mix 7 cups water, 1/2 cup baking soda, 1/3 cup lemon juice, and 1/4 cup vinegar.  After mixing it in a bucket, pour it into a spray bottle. This solution should fill up two spray bottles.  Then just spray on the grout.  Let it sit about 10 minutes and then scrub with a stiff bristle brush.  Wipe with a towel.  After cleaning the grout, I usually steam mop the floor.
I have this steam mop by Shark.  I use this mop on a weekly basis and have had mine for a few years now.  This mop is light and easy to maneuver.  I like that it heats up quickly and I can clean my floors without the use of chemicals.  The pads are easy to wash…I just throw them in my washer machine.  The mop comes with a small pitcher to refill water, but I can usually do about two rooms before needing to refill.
Here is my kitchen floor before:
And after:
What a difference!  And no toxic chemicals!
In the bathroom…
Tub and shower:
Hate to clean the shower and tub?  I found this solution on The Craft Patch.  This combination of vinegar and Dawn detergent is so easy and really works!  I keep a bottle of this mixture on hand.  Just spray and then come back about an hour later to rinse and wipe.  Check it out Jennifer's site here:  The Craft Patch

Photo Credit:  The Craft Patch
In addition, Happy DIY Home recently shared an updated comprehensive guide on how to clean a bathtub, using store-bought cleaners, as well as DIY cleaners. This is perfect for spring cleaning!
Showerhead:  
To keep your shower head clean, just fill a Ziplock bag with vinegar.  With a rubber band, secure the bag to the shower head.  Let is sit about an hour.  Remove and wipe off any grime or build up.
In the family room…
Microfiber Fabric:
I have a microfiber couch.  I thought that since it is beige, it wouldn't show the daily wear and tear of my two children, husband, and our furry boy, Teddy.  Boy, was I wrong.  They all love to enjoy their snacks while sitting on it, and it can show.  Since I have found this amazing trick, I have been able to keep our couch relatively clean and stain-free. Check out How to Clean a Microfiber Couch from Tips Bulletin.  It's just one simple ingredient:  rubbing alcohol.  Just spray and scrub with a white or beige sponge.   Then once dry, brush with a bristle brush.  Amazing.
What are some of your favorite homemade cleaners?  Let's share some ideas!  I would love to hear your thoughts!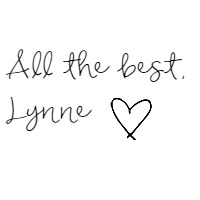 If you want to save this post for later, you can pin it here: