This roasted butternut squash is delicious, flavorful, and so incredibly easy!  It makes a perfect side dish for any meal.
I love Sunday dinners.
The fragrant aroma of pot roast cooking on the stove-top and creamy potatoes being mashed bring me back to Sunday dinners at my grandparents' house. While my grandmother was preparing dinner, my grandfather would play Lynn Anderson's "I Never Promised You a Rose Garden" and we would dance in the living room. I can't help but smile as I think back on these wonderful childhood memories.
I'm trying to bring back Sunday dinners.
With my family's busy schedules, it so important for us to take time and have more than just a quick meal together. I want us to take time to relax, appreciate the meal, and linger at the table to enjoy each other's company. Now, as much I love to cook, I want to spend my time with my family and not just in the kitchen.
This is where this amazing roasted butternut squash comes in, which, by the way, pairs perfectly with The Pioneer Woman's Perfect Pot Roast.  It is delicious, flavorful, and so incredibly easy.
Directions:
Begin by preheating your oven to 375 degrees. You will need one butternut squash, peeled and cut into pieces.  I purchase mine peeled and pre-cut to save time.
Place the squash in a plastic bag with 2 tablespoons of olive oil (This olive oil from Sur La Table is my favorite, and it's less than $10 per bottle!)
Add salt and pepper to taste.  I just give the salt and pepper mills a few turns. Then add 1 teaspoon of minced garlic and 1 teaspoon of  dried parsley flakes.
Seal your bag and shake it up. Prepare your baking sheet with foil for easy clean-up and place the squash onto the prepared baking sheet.
Set pan in oven for 25-30 minutes.  Check for tenderness during roasting, then serve immediately.
Now enjoy your meal, while creating your own family memories! You might want to even play a little Lynn Anderson and have a dance or two.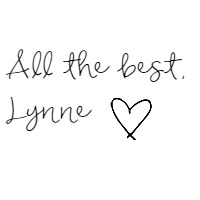 If you would like to save this post for later, you can pin it here:
Roasted Butternut Squash
Author:
Prep time:
Cook time:
Total time:
This delicious side dish is flavorful and so easy to make!
Ingredients
1 butternut squash, peeled and cut into pieces
2 tablespoons olive oil
salt and pepper to taste
1 teaspoon of minced garlic
1 teaspoon of dried parsley flakes
Instructions
Preheat oven to 325 degrees
Place butternut squash, olive oil, salt, pepper, garlic, and parsley in bag.
Seal and shake ingredients to coat.
Put squash on prepared baking sheet.
Roast for 25-30 minutes, checking for tenderness.
Enjoy!
3.5.3208